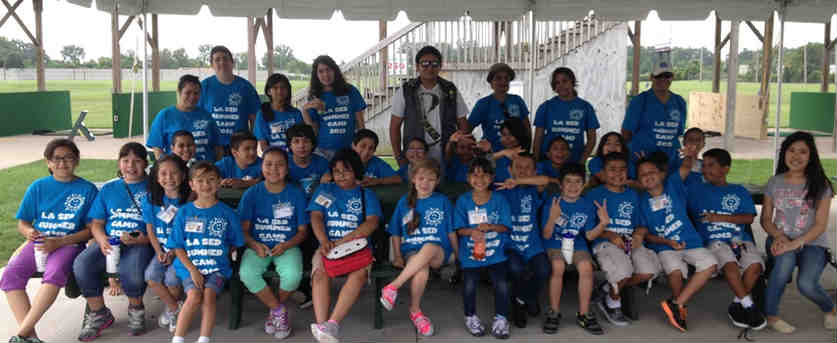 Credit Union ONE assists LA SED Summer Camp
FERNDALE, MI (September 12, 2013) — Credit Union ONE is proud to have supported the LA SED (Latin Americans for Social and Economic Development) Summer Camp for elementary to middle school aged students this summer.
The seven week program included Mathematics, English/Language Arts, Leadership Skills, Computers, and Fitness. Students also participated in activities with the senior citizens group, planting in the community garden, and going on field trips which were both fun and educational.
Partnering with LA SED, Credit Union ONE provided shirts and matching water bottles for all campers.
"On behalf of all of us at LA SED, we would like to thank Credit Union ONE for their generosity," said Laura Mercado, LA SED Program Developer and Coordinator.  "If it weren't for their donation we would have never been able to offer Summer Camp completely free to the students."
Credit Union ONE, headquartered in Ferndale Michigan for seventy-five years, offers a wide array of financial services and access to over 30,000 ATM's nationwide, serving 107,000 members, with seventeen offices in three major metropolitan areas, including Metro Detroit, Grand Rapids and Traverse City. For more information go to cuone.org or "like us" on Facebook
---