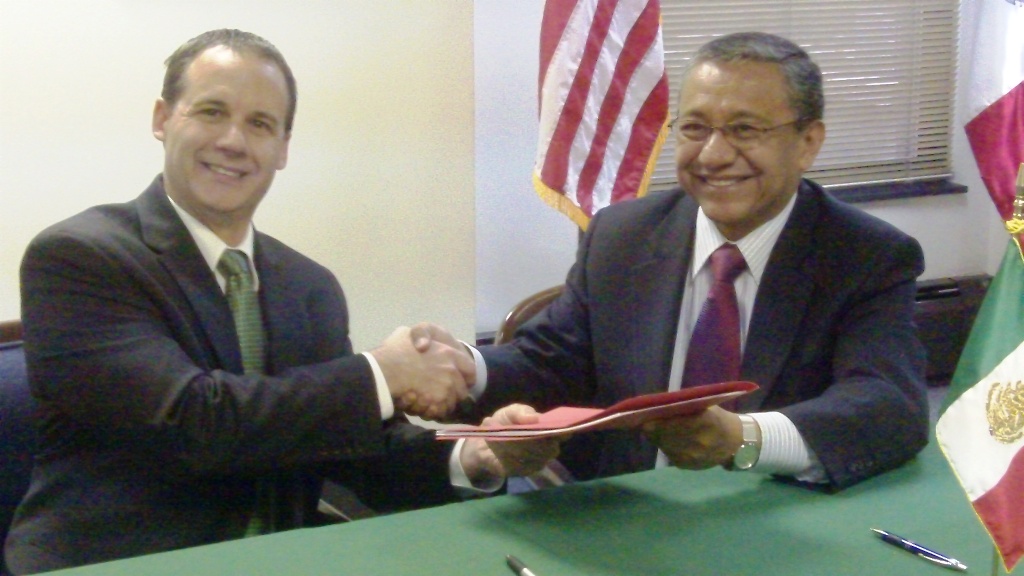 Credit Union ONE signs agreement with Mexican Consulate
FERNDALE, MI (June 14, 2013) Credit Union ONE and the Consulate of Mexico in Detroit have partnered to provide educational events related to financial literacy in the local Hispanic community.
The partnership was formalized by signing an agreement, but is part of an on-going collaboration between the credit union and Mexican government to benefit of the community.
"Mexican citizens who have strong family ties to the community regularly move between the U.S. and Mexico to follow work. It is critical they understand how to establish account relationships to make deposits, save, budget, and in many cases move funds to relatives in Mexico. This is about providing resources to this community so that they can make safe, secure, and low cost financial choices that will best serve their needs," said Gary Moody, President and CEO of Credit Union ONE.
Credit Union ONE is among a small group of credit unions that accept the Matricula Consular de Mexico card as identification to open an account.  Credit Union ONE hopes acceptance of this card, and its deeper partnership with the Mexican government to provide financial literacy will open up more opportunities for members in the Southwest Detroit area.
Credit Union ONE, headquartered in Ferndale Michigan for seventy-five years, offers a wide array of financial services and access to over 30,000 ATM's nationwide, serving 106,000 members, with eighteen offices in three major metropolitan areas, including Metro Detroit, Grand Rapids and Traverse City. For more information go to cuone.org or "like us" on Facebook
---