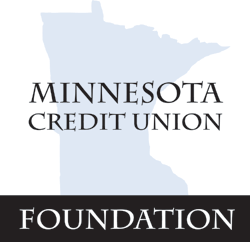 Credit unions provide personal finance education to thousands of Minnesota students
ST. PAUL, MN (October 1, 2014) — Fall is officially upon us, and students are nearly a month into another school year. That means Minnesota credit unions are also back in the classroom, continuing a commitment to educating consumers about the basics of money management.
According to data recently released by the National Youth Involvement Board (NYIB), seven Minnesota credit unions reported teaching personal finance education to 5,446 students of varying ages during the 2013-2014 school year. These students were reached through nearly 200 financial education presentations in the classroom.
"Educating consumers about personal financial management is a fundamental mission of credit unions across the state," said Dave Larson, Chair of the Minnesota Credit Union Foundation. "As the saying goes, 'A rising tide lifts all boats.' By educating members about budgeting and saving, and encouraging better borrowing and spending habits for all consumers, credit unions are able to have a significant impact on Minnesota's financial future."
NYIB collects financial education data each school year from the nation's credit unions, asking credit union employees and volunteers to report the number of personal finance presentations made to students, the specific topics covered, and the number of students reached during each presentation.
While the numbers are impressive, Larson acknowledges that the data is significantly under-reported, since logging financial education presentations through the NYIB is not a requirement.
"I can say without hesitation that credit unions across the state are doing even more than the statistics reflect," said Larson, encouraging credit unions to establish a regular habit of reporting classroom presentations to the NYIB.
The NYIB information demonstrates how credit unions make a difference in the lives of young people and, at the same time, helps protect the unique status of credit unions as not-for-profit financial cooperatives. Credit union educational efforts contribute to the decline in bankruptcies, benefiting consumers, credit unions, and the economy.
Last spring, the Minnesota Department of Educations implemented changes to the Minnesota K-12 Academic Standards in Social Studies, which became effective in May 2013. The standards now include additional requirements in financial education for students of all ages, which provides more opportunities for Minnesota credit unions to teach the essentials of money management.
The new standards contain several core concepts of economics and personal finance, including:
distinguishing between wants and needs, and understanding income and expenses;
creating a budget, establishing savings goals, and tracking success;
evaluating investment options using criteria such as risk, return, liquidity and time horizon; and
understanding the benefits and costs of credit and how it impacts an individual's ability to borrow, rent, get a job and achieve other financial goals.
"Because credit unions are knowledgeable in these and other subjects, they are well-positioned to educate their members, their communities, and today's young people on the basics of personal financial management," Larson said. "I strongly encourage credit unions to establish or deepen these relationships, and I also urge teachers to reach out to credit unions within their communities."
Keenly focused on financial education and professional development initiatives, the Minnesota Credit Union Foundation is dedicated to providing the resources for credit unions and communities to prosper and thrive. The Foundation is a non-profit organization founded in 1969 to serve as a charitable arm of the Minnesota credit union movement. For more information, visit www.mncufoundation.org.
---