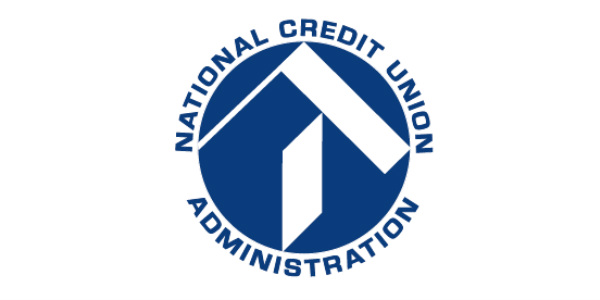 Credit unions, small businesses will benefit from NCUA-SBA partnership
Agencies Believe Credit Unions Well-Suited to Expanding Small Business Loans 
ALEXANDRIA, VA (February 6, 2015) — The National Credit Union Administration will team up with the U.S. Small Business Administration on a series of initiatives aimed at helping small businesses connect with local credit unions to get better access to capital.
NCUA and SBA have signed a Memorandum of Understanding outlining a series of educational initiatives during the next three years that include webinars, examiner training on SBA programs, data resources and media outreach. The MOU notes that NCUA and SBA agree on the importance of providing access to loan programs for small businesses, especially underserved borrowers. The primary objective of this collaboration between NCUA and SBA is increasing the awareness of credit unions to programs offered by SBA.
"This is a tremendous opportunity for credit unions and small business owners," NCUA Board Chairman Debbie Matz said. "SBA-guaranteed loans made by credit unions provide needed capital for existing small businesses and start-ups that might have difficulty obtaining loans from other institutions. With a significant portion of principal guaranteed by the full faith and credit of the United States government, SBA loans rank among credit unions' safest loans. There is a vast untapped capacity for credit unions to make more SBA loans. This initiative will help us unlock that capacity and put it to work for credit unions, their members and their communities."
"It's about to become easier for credit unions to help their members finance small business ventures," SBA Administrator Maria Contreras-Sweet said. "It's a natural fit; credit unions are some of this nation's most trusted mission-based lenders. This partnership will have another benefit in that it will serve the needs of encore entrepreneurs, people who've worked all their lives in one career who decide to strike out on their own. SBA will backstop the loans, and credit unions' long-term relationships with their members put them in an ideal position to assess their character and creditworthiness."SBA-guaranteed loans are designed to provide credit to business owners who might not qualify for standard business loans. The guaranteed portions of SBA-backed loans do not count against credit unions' statutory cap on member business lending. SBA guarantees range from 50 percent up to 90 percent of the principal of each loan, depending on the loan type.
NCUA and SBA have scheduled a joint webinar for credit union officials and NCUA staff to learn more about SBA lending. The webinar is scheduled for March 4 at 3 p.m. Eastern. Details will be released in coming weeks.
​SBA is an independent federal agency that aids, counsels, assists and protects the interests of small business concerns, to preserve free competitive enterprise and to maintain and strengthen the overall economy of our nation. SBA helps Americans start, build and grow businesses. Through an extensive network of field offices and partnerships with public and private organizations, SBA delivers its services to people throughout the United States, Puerto Rico, the U.S. Virgin Islands, American Samoa, the Commonwealth of the Northern Mariana Islands, and Guam. SBA offers assistance to small businesses by partially guaranteeing loans from financial institutions through the SBA 7(a) guarantee program and by providing financing for business purposes through Certified Development Companies under the SBA 504 program. For more information, visit www.sba.gov. 
---
NCUA is the independent federal agency created by the U.S. Congress to regulate, charter and supervise federal credit unions. With the backing of the full faith and credit of the United States, NCUA operates and manages the National Credit Union Share Insurance Fund, insuring the deposits of more than 98 million account holders in all federal credit unions and the overwhelming majority of state-chartered credit unions. At MyCreditUnion.gov and Pocket Cents, NCUA also educates the public on consumer protection and financial literacy issues.
---