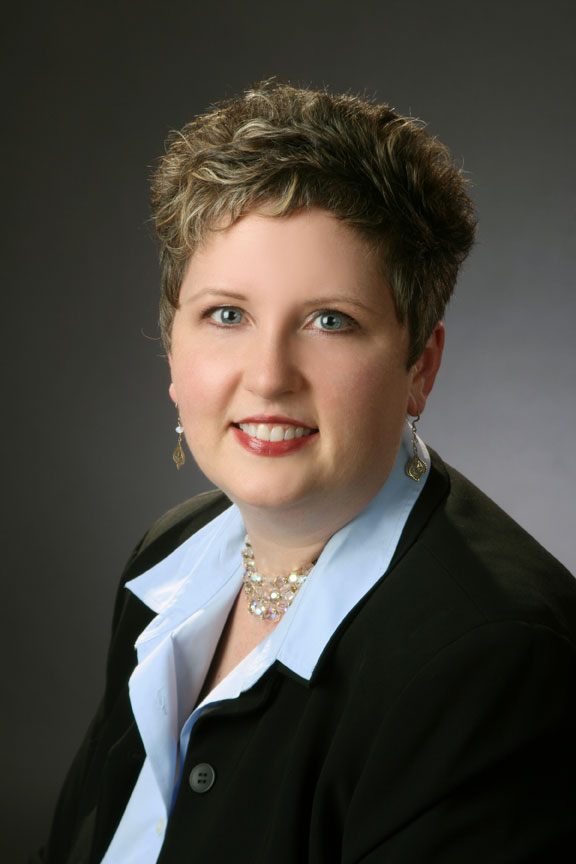 CU Strategic Planning Appoints New President Who 'Bleeds Credit Union'
TACOMA, WA (June 19, 2013) Strengthening its in-house leadership, CDFI grant writing firm CU Strategic Planning has named Stacy Augustine as the company's new president, overseeing daily operations, implementing new products, and pursuing new prospects in the grant writing space for credit unions. Augustine, who was formerly General Counsel at Northwest Credit Union Association until recently joining CU Strategic Planning in early 2012, started her new, leadership role June 3, 2013 – and will transition to CEO in 2014, as well.
A master in strategy development, innovation, and diplomacy, Augustine's primary responsibilities mirror that of any rapidly growing and entrepreneurial company: coaching and guiding the CU Strategic Planning's greatest asset – its staff, along with strategic and financial management.
Her goals are twofold: (1) Continue to build on the strength and capability of the organization, and (2) attract and retain staff that are the best of the best in their fields. "CU Strategic Planning has undergone tremendous growth over the past five years as it has developed depth and expertise in several core areas," she says. "Going forward we'll make sure that we can sustain growth while retaining our rock-star team of achievers."
Prior to accepting her position with CU Strategic Planning, Augustine served as the Senior Vice President and General Counsel of the Northwest Credit Union Association, where she managed the association's government relations, compliance, communications, public relations, and strategic planning functions for nearly 20 years.
Her career in credit unions began with Unitus Community Credit Union headquartered in Portland, Ore. However, her real start in credit unions began while wearing a bib when her father signed her up for her first credit union account. A credit union volunteer at the time, her father soon became a credit union manager, and later served as the President/CEO of the Oregon Credit Union League (now the Northwest Credit Union Association) for 20 years. So basically, if you cut her, she bleeds credit union.
Augustine received her Bachelor of Arts degree from Pacific Lutheran University and her Juris Doctor from the University of Notre Dame Law School.
To paraphrase writer Ayn Rand, Augustine believes that the question isn't who is going to let credit unions thrive; it's who is going to try to stop them from thriving? Her personal mission is to help lead credit unions toward world domination.
"Stacy was on the path to becoming the President and CEO for a major credit union organization," says CU Strategic Planning Founder, Jamie Chase. "She already held the SVP position and made major advancements to a state charter. I'm grateful that her President/CEO path led to CU Strategic Planning." Chase who worked with Augustine ten years ago at the Washington Credit Union League, credits her as the best boss in her career. "Ask anyone, I'm a hard-to-manage visionary. She's strategic, tactical and manages people to gets things done. Just like I've experienced over the years- our staff, clients and company will be empowered to grow as a direct result of Stacy's great leadership. She knows our operations inside and out, and our credit unions already love her."

About CU Strategic Planning
Headquartered in Tacoma, WA, with satellite offices in San Diego and Boston, CU Strategic Planning is the only strategic planning facilitator in the United States with the mission to help credit unions realize their potential through the International Credit Union Operating Principles. It is widely considered the #1 writer of credit union Community Development Financial Institution (CDFI) grant applications. No firm serving credit unions writes and wins more CDFI awards than CU Strategic Planning.  Its "Miracle Makers" have 100 percent success with CDFI certification. For more information, visit www.creditunionstrategicplanning.com.
---