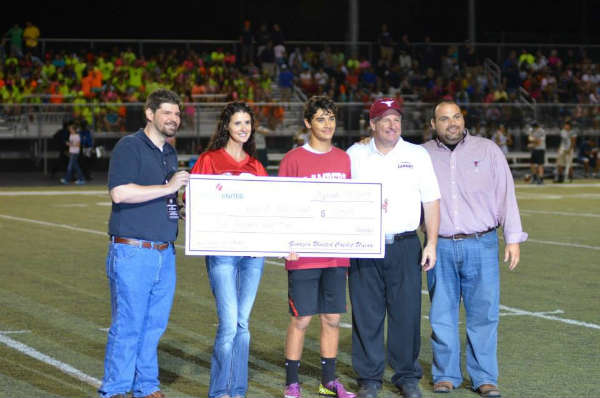 CU Wallet launching credit union driven mobile wallet
Credit union executives, technology entrepreneurs fuse alliance to deliver credit union-centric mobile payments platform
LOS ANGELES, CA (September 23, 2013) — CU Wallet, a collaborative credit union owned and directed mobile payments technology provider, announced during the CUNA Technology Council that it is launching a credit union-centric mobile wallet application. At the time of the launch, 15 credit unions, ranging from $400 million to more than $5 billion in assets, and representing more than 2 million members nationwide, have signed agreements with CU Wallet.
"Mobile wallets should be a strategic priority for every credit union," said Paul Parrish, executive vice president and chief financial officer of One Nevada Credit Union. "We've evaluated third-party mobile wallet solutions currently available in the market, and there isn't a viable choice for credit unions. By aligning the credit union industry in a collaborative initiative, CU Wallet is providing a solution that will meet members' demands, while protecting and building member loyalty." One Nevada Credit Union, $681 million in assets, is headquartered in Las Vegas, Nev. and serves more than 75,000 members.
Co-founded by online banking pioneer, Paul Fiore, and veteran credit union technology entrepreneur, Kirk Drake, CU Wallet combines high-tech innovation with direct credit union ownership. CU Wallet's mobile payments platform is designed by credit unions, for credit unions to meet the needs of an increasingly mobile membership base, attract a new generation of members and generate new, sustainable revenue streams.
Dennis Pierce, CEO of CommunityAmerica Credit Union, said, "CU Wallet provides credit unions across the country the opportunity to not only stay competitive, but to potentially leap ahead of other financial institutions. We've seen significant mobile adoption at CommunityAmerica, and we believe mobile wallet adoption is in the near future. Credit unions must be at the forefront of these emerging technology solutions to ensure future growth." CommunityAmerica Credit Union, approximately $1.8 billion in assets, operates 29 locations across Kansas City and serves more than 173,000 members.
"Mobile wallets are inevitable," said Fiore. "By joining forces in a collaborative initiative, credit unions have a unique opportunity to define the future of mobile payments, while preserving the core values that define the credit union movement. CU Wallet offers credit unions an alternative to current third-party applications; a credit union controlled solution."
About CU Wallet
Headquartered in Los Angeles, CU Wallet is the industry's first credit union centric mobile payments initiative.  Founded in 2013 by seasoned financial services entrepreneurs, Paul Fiore and Kirk Drake, CU Wallet combines innovative technology and an entrepreneurial spirit with direct credit union ownership, resulting in a highly differentiated mobile payments infrastructure designed for credit unions, by credit unions. The CU Wallet platform helps overcome major industry hurdles to mobile payments adoption, allowing credit unions to better serve current account holders, attract a new generation of tech-dependent members and better compete amongst increased competitive pressure from non-bank mobile payment ventures. For more information about the launch of CU Wallet and the company's mobile payments platform, visit: www.cuwallet.com.
---