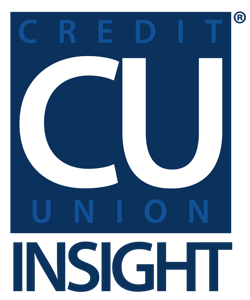 CUinsight.com Launches Innovative Revamp of Leading Industry Website
Provides Industry News, Opinion, Resources, and New Media to the Credit Union Community
Greenville, South Carolina, October 22, 2012 – CUInsight.com, the leading online resource community for "all things Credit Union," has just launched a completely revamped website (www.cuinsight.com). The new site, the first major redesign since early 2010, has been reengineered from the ground up to provide the credit union community with a powerful, more intuitive credit union news experience.
"Our new site delivers way more for the credit union community than before—it's a game changer," says Randall Smith, co-founder and publisher, CUInsight.com. "The upgrades reflect feedback we've received from the credit union movement, and incorporate many new features they wanted to see." The new site is packed with relevant industry content such as aggregated news, opinions, blogs, jobs, events, archived content, rich media, and more.
Some features of the new site include:
Real-Time and Up-to-Date Industry News – The site offers the absolute latest in industry news articles and trending topics aggregated in real-time throughout the day. "No other site delivers the frequency and quality of content centered around the credit union industry.," said David Miller, co-founder, CUInsight.com. Find out more: www.cuinsight.com/news.html
NEW CUInsight Community / 100+ Industry Experts – The Community section of the website has been completely redeveloped and provides CUInsight exclusive content from over 100 industry experts. "We've spent the last several years building relationships with the top credit union leaders. We're providing our followers with the best content out there.," said Kelsey Askea, Community Manager, CUInsight.com. Get the latest from specific authors by visiting their pages on the site. Find out more: www.cuinsight.com/community.html
NEW Media Center – The new Media Center on CUInsight.com houses top-notch industry resources and delivers integrated multimedia content such as podcasts, videos, webinars, white papers, presentations, and more. The CUInsight.com Media Center was designed to connect the credit union community with the latest technology and media resources. Find out more: www.cuinsight.com/media-center.html
The Largest Press Center In the Industry – One the most frequented sections of CUInsight.com, the Press Center, houses the greatest number of press releases in the industry with some 8,000+ entries. The CUInsight.com Press Center is the central place for finding out what's happening in the world of credit unions. Find out more: http://www.cuinsight.com/press.html
Connected Partner Pages – CUInsight Partners have new landing pages that deliver Partner-specific content such as bio and contact information, community articles, press releases, job postings, and more. Site visitors can also connect directly to Partner's websites and social media profiles via the Partner pages. Find out more: www.cuinsight.com/partners.html
Credit Union Jobs Board – With over 350 current openings from coast to coast, the CUInsight.com jobs page is a searchable resource for people looking for opportunities in the credit union movement.  The CUInsight.com jobs page is sponsored by JMFA who will provide featured credit union senior management opportunities. Find out more: www.cuinsight.com/jobs.html
25,000+ Industry Subscribers – CUInsight delivers daily updates and trending articles to more than 25,000 industry subscribers via targeted email distribution. This content network keeps the credit union community up to date on the latest news and information around the industry. To sign up: www.cuinsight.com/newsletter.html
Additional new features of the site include:
Revamped Events Section
Social Network Integration
Community Photo Galleries
"Find A Credit Union" lookup
Industry-Specific Vendor Directory
Enhanced Search Functionality
###
If you would like more information on CUInsight.com or would like to schedule an interview with Randall Smith or David Miller, please call 864.590.5511 or email Randall at rsmith@cuinsight.com.
---