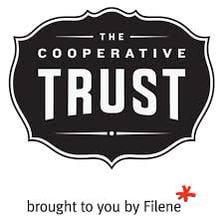 CUNA GAC Crashers selected for 2015 and announced
MADISON, WI (January 26, 2015) — In March of this year, young professionals from all over the United States will descend on Washington D.C. to take part in the system's premier conference.
The Cooperative Trust and Credit Union National Association (CUNA), for a second consecutive year, received record applicants for the annual Crash the GAC, with 220 applications. For the first time ever, however, Crash the GAC received applications from all fifty states and Washington D.C.
"Without the dedication and hard work from the League system, I don't think we would have achieved this incredible feat" says James Marshall, The Cooperative Trust Manager at Filene Research Institute, "we knew this would be a big year after falling just short last year and we are very excited to take our biggest group of Crashers ever to learn about and take part in credit union advocacy at this incredible event put on by Credit Union National Association".
As Crash the GAC enters its sixth year, Crashers now attend conferences and meet-ups all over the credit union and cooperative systems. Crash events provide young, motivated credit union employees with opportunities to take part in top industry events that they might not otherwise be able to attend. In addition to the core schedule of GAC events, Crashers will attend exclusive speaker sessions and explore opportunities for young adults to help promote credit unions locally and nationally. Speakers at Crash the GAC include guests from CUNA, NCUF, CUNA Mutual Group, Filene and more.
"We have a terrific opportunity to engage young professionals within credit unions," said Jim Nussle, president and CEO of CUNA. "These new leaders will be key in helping to position credit unions as Americans' best financial partner, and therefore to the future success of the movement."
Expect big things from the newest Crashers, meet them here! Follow and take part all things Crash the GAC 2015 by using hashtag: #crashthegac15.
The Cooperative Trust is also hosting its annual Thunderpunch event, supported by PSCU, on Monday, March 9th 2015. From 8pm, the Crashers invite you to join them and let your hair down at a brand new venue for this event, Busboys and Poets. Busboys and Poets is a 5-minute walk east of the conference center located on 5th and K.
Crash the GAC is put on by CUNA and The Cooperative Trust, in association with state credit union leagues. Learn more about CUNA GAC here. Stay informed on Crash opportunities at trust.coop.
Everything The Cooperative Trust does is made possible by its title supporter, CUNA.
About CUNA
With its network of affiliated state credit union leagues, Credit Union National Association (CUNA) serves America's credit unions, which are owned by more than 98 million consumer members. Credit unions are not-for-profit cooperatives providing affordable financial services to people from all walks of life. For more information about CUNA, visit www.cuna.org or follow @CUNA on Twitter. For more information about credit unions, visit www.aSmarterChoice.org and follow @asmarterchoice on Twitter. Visit the CUNA Press Room for a full listing of media mentions, press releases and resources to stay informed on current events within the credit union industry.
About The Cooperative Trust
The Cooperative Trust is a grassroots community of young people who work in credit unions and cooperatives. Founded by Filene Research Institute and made possible by Credit Union National Association, the Trust connects and enables several hundred young people fighting for the future of socially responsible finance through meet-ups, mentorships and collective action.
---