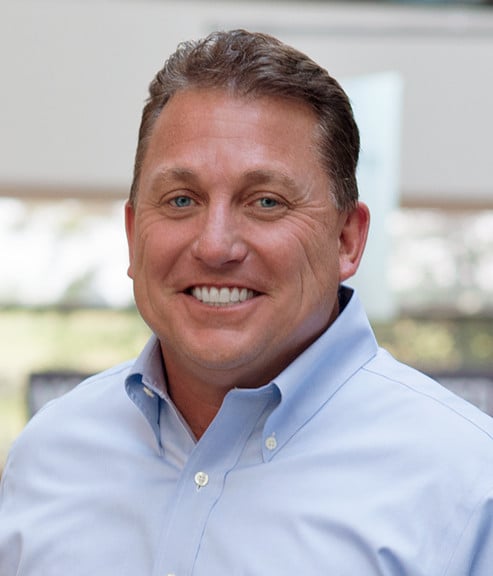 CUNA Mutual Group's Jeff Bosco to head wealth management business
Helping People Build a Better Financial Future
MADISON, WI (July 24, 2014) — Jeff Bosco, senior vice president, has been named the head of CUNA Mutual Group's Wealth Management business, including CUNA Brokerage Services, Inc., which encompasses CUNA Mutual Group's financial advisor network, and wealth management products
"Through CBSI, we help Americans save and invest for a better financial future," said Bob Trunzo, president and chief executive officer of CUNA Mutual Group. "CBSI is core to our business, and we intend to grow that business. Jeff is a strong leader who can manage change and deliver results to help more Americans achieve a secure financial future."
Bosco, who has more than 25 years of experience in the financial services industry, held several leadership positions at American Family Insurance before joining CUNA Mutual Group in 2011. Those roles included financial advisor, national sales trainer, sales vice president, chief operating officer and head of the Life Company. At CUNA Mutual Group, Bosco has provided strong leadership for the company's Life, Annuities, and Health products. As senior vice president, Bosco led the overall business strategy and product management for these product lines and was accountable for the execution and financial results of these product lines, too.
Leading the company's Wealth Management business means Bosco is charged with building the business's strength and accelerating the growth of CBSI, considered vital to CUNA Mutual Group's success, through expanding the CBSI advisor network and enhancing the company's wealth management products. The company has already invested more than $18.5 million in the past four years on state-of-the art technology, staffing, and training.
"Helping more people secure a long-term financial future is a critical priority for our company," said Trunzo. "We are committed to CBSI and our advisor network, and I'm confident Jeff will take CBSI to the next level."
Bosco graduated from The American College in 2008 with a Master's in Leadership and earned a Bachelor of Business Administration, Entrepreneurship, and Finance degree from Baylor University in 1987. He holds numerous designations, and is an active member of several industry trade associations.
About CUNA Brokerage Services, Inc.:
CUNA Brokerage Services, Inc. (CBSI) provides broker-dealer services to credit unions throughout the nation, offering a full range of investment and insurance products to help credit unions help their members reach a more secure financial position.
CBSI, an affiliate of CUNA Mutual Group, is the leading broker-dealer serving the credit union marketplace. CBSI has more than 250 credit union programs, 400 active advisors, with more than $3 billion in mutual fund, annuity and managed account sales, and more than $140 million in annual revenue. In 2013, CBSI paid credit unions more than $65 million in fee revenue 
About CUNA Mutual Group:
CUNA Mutual Group was founded in 1935 by credit union pioneers, and our commitment to their vision continues today. We offer insurance and protection for credit unions, employees and members; lending solutions and marketing programs; TruStage™ – branded consumer insurance products; and investment and retirement services to help our customers succeed. More information is available on the company's website at www.cunamutual.com.
CUNA Mutual Group is the marketing name for CUNA Mutual Holding Company, a mutual insurance holding company, its subsidiaries and affiliates. Life, accident, health and annuity insurance products are issued by CMFG Life Insurance Company and MEMBERS Life Insurance Company. Property and casualty insurance products are issued by CUMIS Insurance Society, Inc. Each insurer is solely responsible for the financial obligations under the policies and contracts it issues. Corporate headquarters are located in Madison, Wis.
Photo Caption: Jeff Bosco, senior vice president, has been named the head of CUNA Mutual Group's Wealth Management business, including CUNA Brokerage Services, Inc., which encompasses CUNA Mutual Group's financial advisor network, and wealth management products. In this role, he is charged with building on the growth and strength of CBSI's position in the financial services marketplace.
---