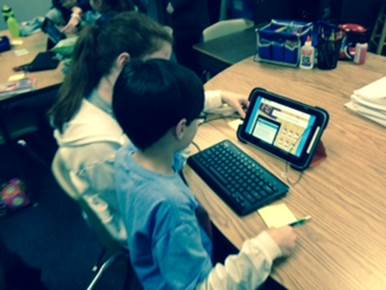 Cy-Fair Federal Credit Union sponsors financial literacy program in Cy-Fair ISD Schools
Credit union pays for 300 local teachers to provide money management skills to 10,000 students
HOUSTON, TX (March 13, 2015) — Thousands of Cy-Fair Independent School District students are learning long-term financial skills thanks to a partnership between Cy-Fair Federal Credit Union (Cy-Fair FCU) and Banzai, an innovative online financial literacy program. As an official Banzai program sponsor, the credit union pays for the program to be made available to local schools free of charge, works closely with teachers to implement the curriculum, and conducts age-appropriate financial seminars.
According to Cameron Dickey, Cy-Fair FCU's President and CEO, improving youth financial literacy is a high priority for the credit union, and the Banzai program will aid local schools' efforts to prepare students for the financial responsibilities of adulthood.
"Studies show that students about to graduate high school are by and large unprepared to manage their finances," said Dickey. "This is why Cy-Fair FCU is stepping up our efforts to prepare the next generation of members and local residents to begin good financial habits while they're young. The Banzai program is an excellent, easy-to-use resource, and we're excited about the positive impact it will have on participating students."
In 2013, a Junior Achievement Allstate Foundation survey reported that nearly a quarter of teens lack knowledge or confidence to create a basic budget. That same year, an Inceptia National Financial Capability Study found that 67 percent of students just out of high school scored a "D" or an "F" based on five core financial competencies identified by the U.S. Department of the Treasury Financial Literacy and Education Commission—earnings, spending saving, borrowing and protecting.
To improve financial literacy among teens, the Banzai program educates students in the context of real-life scenarios—such as having a job, paying bills, making spending decisions and saving for college. Students are challenged to make informed choices based on personally-tailored financial situations.
Though mostly used in middle and high school classrooms, the Banzai program curriculum can be easily adapted for all grade levels. This will potentially make it easier for local schools to comply with a new Texas law requiring financial literacy instruction from kindergarten through the twelfth grade.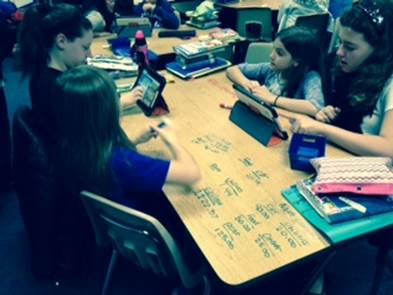 "Cy-Fair ISD is excited to offer our fifth grade students a program to learn about financial literacy in a simulation setting," said Kristi Richter, Math Coordinator (second through sixth grades). "Our fifth graders are raving about the Banzai program, and we can't thank Cy-Fair Federal Credit Union enough for continuing to show its commitment to the school district and financial literacy."
About Cy-Fair Federal Credit Union
Cy-Fair Federal Credit Union (www.cyfairfcu.org) is a full-service credit union in southeast Texas. Originally founded in 1956 with 10 members to serve employees of the Cy-Fair Independent School District, Cy-Fair FCU now has more than 20,000 members and serves anyone who lives, works, worships or attends school within the Cy-Fair Independent School District boundaries and parts of Waller County.
---