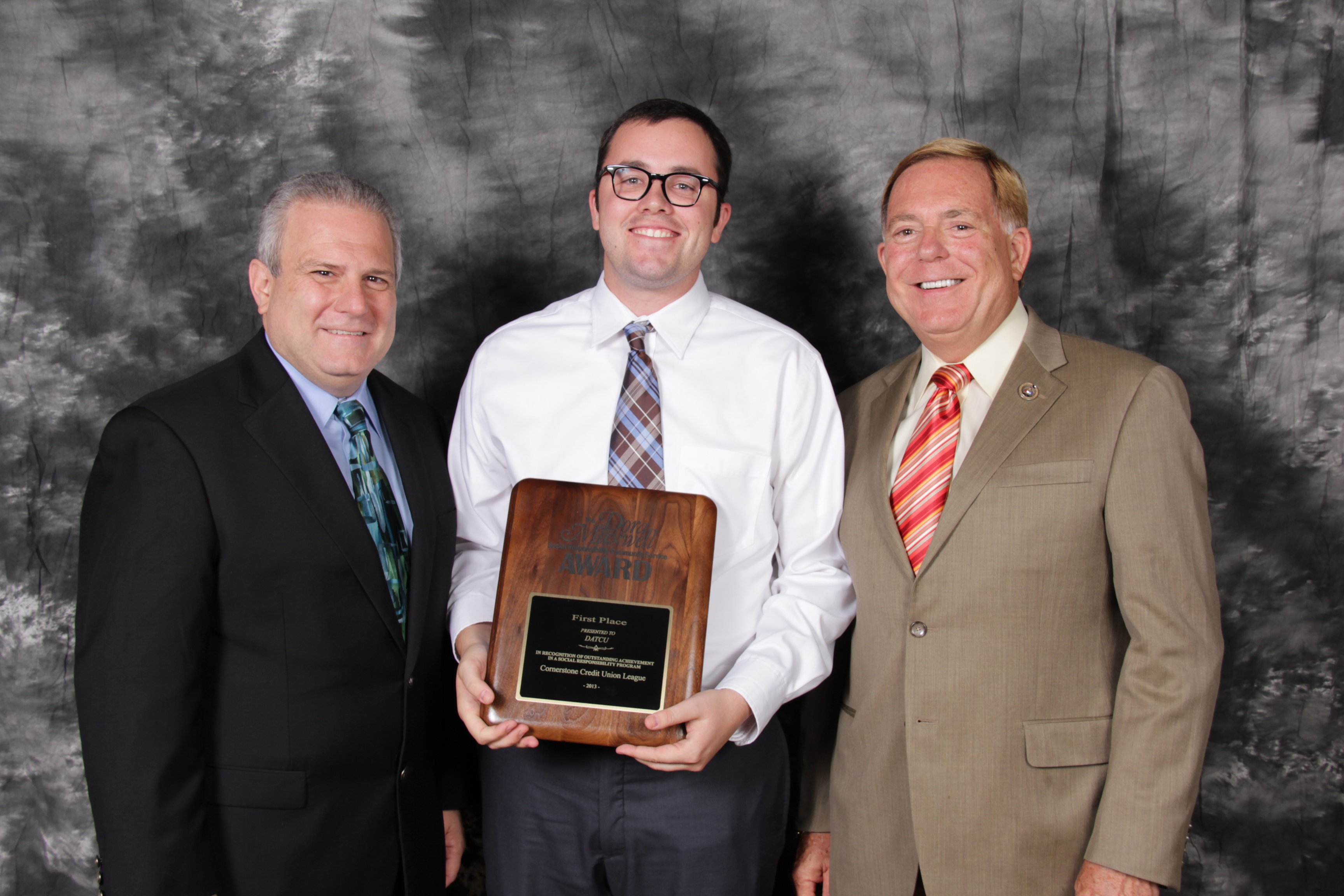 DATCU Credit Union Wins Distinguished Dora Maxwell Award
DENTON, TX (September 13, 2013) — DATCU Credit Union is pleased to announce that they have been awarded the very prestigious Dora Maxwell Award for Social Responsibility.  This community service award was created to recognize those credit unions who executed an outstanding initiative that strengthened their local institution as well as one that made a positive difference for non-members living within the community.
Paving the way for future leaders, DATCU was recognized for the development of its Junior Board of Directors.  The credit union's objective was to provide top performing high school seniors with education about the credit union movement and to give this younger generation of leaders the opportunity to learn more about how they could personally serve their community in the future.  They also sought to educate them on how a Board of Directors operates and functions and afford them a chance to collaborate with "cross town" peers to work through the challenges and rewards of executing a community project.  This award winning initiative for the credit union was led by Melanie Vest, Senior Vice President / Chief Financial Officer and Pat Sherman, Vice-President of Business Development.
The annual competition is named for credit union pioneer, Dora Maxwell, whose compassion for those in need and living in poverty inspired this prestigious award.   Winning the coveted award is recognition of DATCU's outstanding commitment to education, leadership, and social responsibility for others living in North Texas.
"We are so excited and most humbled to have received this honor.  It was a true pleasure to work with such ambitious and talented students—and especially to teach them the history and philosophy of Credit Unions.    We look forward to implementing new ideas and incorporating input from the students, in this next year" stated Pat Sherman.
DATCU Credit Union is a member owned, not-for profit financial institution founded in 1936.  With a long-standing tradition of superior service, they currently serve more than 73,000 members, have assets in excess of $673 million, and operate ten North Texas branch locations.  Membership is open to anyone living or working in Denton, Cooke, Wise, Montague, or Clay Counties.  All are invited to take advantage of the products and services the credit union offers.  These include checking, savings, credit cards, loan products, investment products, and insurance.
To learn more about DATCU Credit Union, please visit www.datcu.org or call 866-387-8585.
---