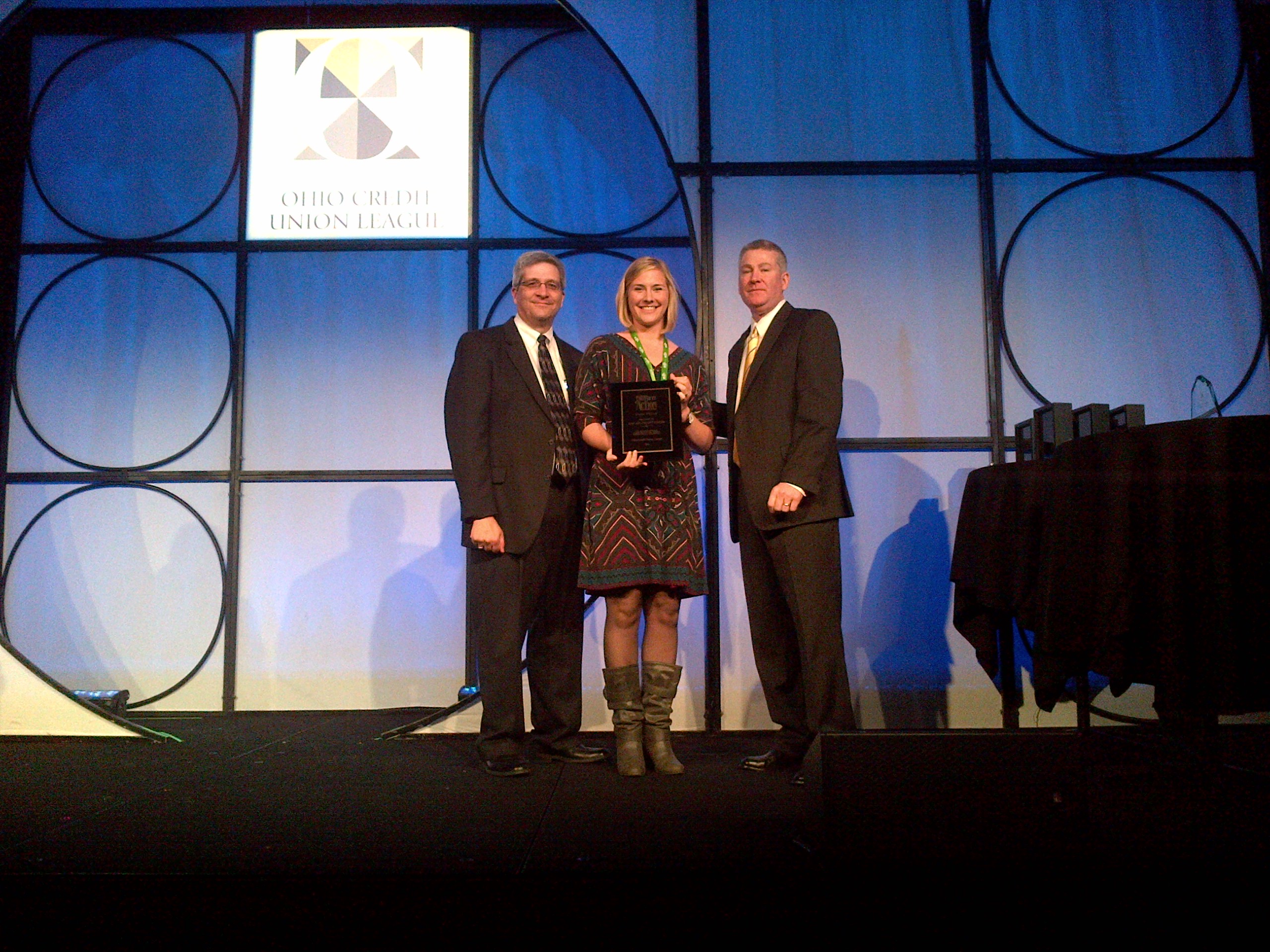 Day Air Receives Louise Herring Philosophy in Action Award for Credit Score Enhancement Program
KETTERING, OH (May 17, 2013) Day Air Credit Union was awarded the Louise Herring Philosophy in Action Award by the Ohio Credit Union League for their Credit Score Enhancement Program.
Day Air believes the first step to building or re-building credit is to know your score and how it is determined. "Day Air's mission is to enhance our members' financial well-being," says William Burke, President & CEO of Day Air Credit Union.  "By utilizing the Credit Score Enhancement Program, we are able to live our mission daily and are given the opportunity to help as well as encourage our membership to think about their finances in ways they may not have before."
Loan professionals at the credit union provide current credit scores to members and non-members during credit enhancement sessions, and associates advise individuals about how to improve their credit score.  Once the session is complete, Day Air will assist them with either building or rebuilding their credit. One option is the Credit Rebuilder loan, which helps members generate a healthy credit history, positively affecting their credit score.
As a financial cooperative, Day Air is owned by its members. By adhering to cooperative principles and living their mission of enhancing members' financial needs, Day Air is able to offer products and services like Credit Score Enhancement and Credit Rebuilder to help member-owners reach their financial goals.

DAY AIR CREDIT UNION, established in 1945, proudly serves businesses and residents of the Miami Valley in southwest Ohio. With over $270 million in assets and more than 29,000 members, Day Air is a not-for-profit, full-service financial institution. Credit Union members have access to thousands of surcharge-free ATMs and shared branches nationwide. Membership is open to people living, working, worshiping or attending school in the Miami Valley. Visit www.dayair.org for more information.
---