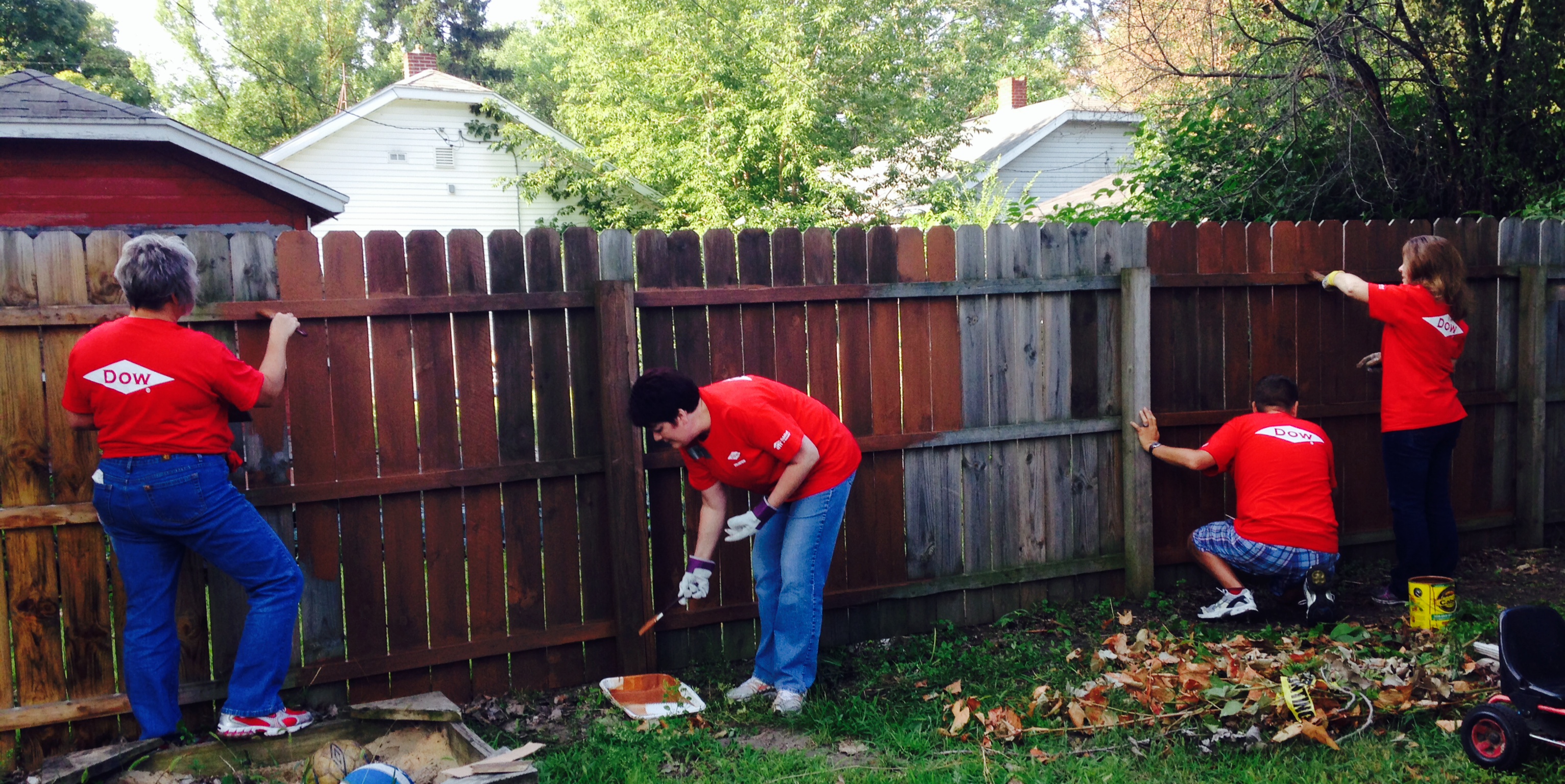 DCECU volunteers help neighbors during annual neighborhood revitalization project
MIDLAND, MI (August 22, 2014) — Members of Dow Chemical Employees' Credit Union management team recently joined forces with Midland County Habitat for Humanity, local businesses and more than 600 community volunteers as part of the 2014 Neighborhood Revitalization Initiative.
The Habitat for Humanity initiative rehabilitated the exteriors of 25 homes in the Carpenter Elementary School neighborhood of Midland. Members of the credit union's management team spent time painting homes, staining decks and cleaning up overgrown backyards.
"We all feel very strongly about giving back," said DCECU President/CEO Dennis Hanson. "Through donations and volunteerism, we emphasize the importance of being supportive of local organizations and of giving back year-round. We felt it was especially important to show this so close to home, in our own backyard."
Since its formation in 1988, Midland County Habitat for Humanity has built more than 70 homes, providing housing for more than 100 adults and 200 children. 2014 marks the fifth year of the Neighborhood Revitalization Initiative, which has rehabilitated a total of 125 homes so far.
In addition to taking part in the Neighborhood Revitalization Initiative, credit union volunteers participated in Habitat for Humanity's National Women Build Week earlier this year. DCECU and its employees actively promote a culture of giving back to the community through volunteerism and various fundraisers throughout the year.
About Dow Chemical Employees' Credit Union
DCECU has more than $1.4 billion in assets and nearly 57,000 members. Not a member? It's easier than ever to join. For eligibility requirements or more information, visit www.dcecu.org or call 989.835.7794 or 800.835.7794.
Visit DCECU on Facebook: www.facebook.com/dcecu
---