DCUC wraps up another great conference
DCUC successfully concluded its in-person Annual Conference last week. Throughout the conference military leaders and experts in cyber security, innovation, and regulatory and legislative issues addressed a ballroom full of attendees.
"This year's conference was even better than we had hoped," said Tony Hernandez, DCUC's President/CEO. "It was a huge honor to have all these great speakers present on topics that really matter to and inspire defense credit unions. It was also an historic moment for DCUC as an organization because we had all three NCUA Board Members address attendees. The ability to sit down for a Q&A with each of them is invaluable. Chairman Harper, Vice Chairman Hauptman, Board Member Hood, and all of our speakers have our utmost thanks for sharing their time and expertise with us."
DCUC's conference also featured a first-time partnership with Filene Research Institute. Filene hosted their Cultivating Innovation and Humanizing Technology in concert with DCUC's Annual Conference. This partnership was part of DCUC's ongoing focus of technology and the future. DCUC is a sponsor of Filene's Center for Emerging Technology.
Over the four days of the conference, DCUC members, guests, and sponsors raised over $25,000 to support this year's conference charity, Southeastern Guide Dogs. This wonderful organization matches guide dogs with people in need, including veterans with PTSD.
As DCUC looks towards the future, it will continue to emphasize technology, the future of financial services, and why the work that defense credit unions do serving our nation's military is so important. These themes will be prevalent at Defense Matters 2022 and during next year's Annual Conference in San Antonio, Texas from August 2 – 5, 2022.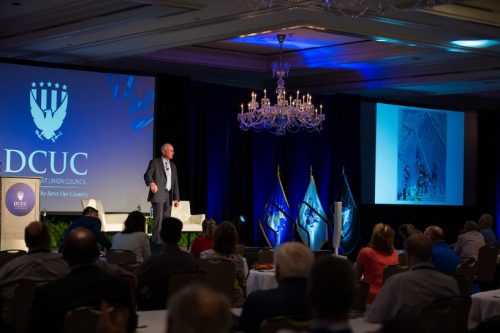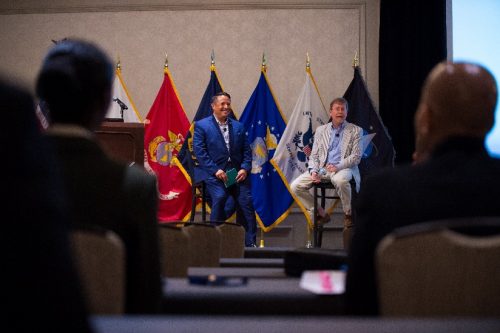 ---