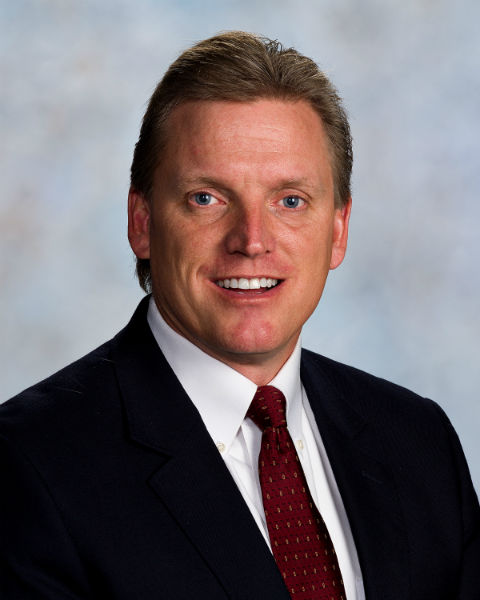 Despite challenges, lending opportunities aplenty as economy improves
Online Discovery™ Audience Hears How to Help Bottom Line in a 'Member Friendly' Way
MADISON, WI (October 1, 2013) — Despite competitive and other challenges, forecasts of modest economic growth provide great opportunities for credit unions to add to their bottom line in a member friendly way, an Online Discovery audience was told Tuesday.
Though vehicle loans are driving a rebound on lending, Dan Kaiser, SVP, Lending, CUNA Mutual Group, said a more favorable economic outlook affords many other lending opportunities for credit unions to meet members' needs, while generating non-interest income for the credit union.
"We know membership is growing in response to banks' bad behavior, so credit unions that are smart and aggressive have opportunities to grow by capitalizing on the recovery," Kaiser said. "Being aggressive on recapturing vehicle or home equity loans are prime opportunities and credit unions need to make their own judgment on direct and indirect lending, but it's an option they shouldn't discount."
"Though a pressing regulatory environment and competition coming from a variety of platforms create challenges, retail banking is also seeing opportunities to grow in an improving economy," Kaiser said. "The credit union lending protection model is fairer and much more member friendly than banks and is more apt to survive regulatory scrutiny."
Kaiser said, "One challenge credit unions have to overcome, though, is adapting to a sales culture. Having products that benefit members is a two-pronged benefit – to members and the credit union, but it requires that members be educated on the products' benefits. It's important for the credit union to be successful in selling these products for their financial viability.
"In addition to traditional borrowing opportunities, lifestyle and 'green' lending not only respond to members' changing priorities, they are more opportunities to meet members' needs," Kaiser added. Kaiser cited cosmetic surgery, weight loss and adoption as examples of lifestyle lending opportunities and electric vehicles, replacement windows and insulation as green lending examples.
"Yet another challenge in meeting members' needs is providing them with service on the channel they prefer," Kaiser said. "All the things you're supposed to do, mobile lending capabilities, virtual branches and solid web sites are add-ons, not substitutes."
Kaiser said, "Credit unions may not be serving the "sweet spot" of credit union membership if they don't provide mobile banking. It's easy to look at smartphone lending use as a Gen Y issue. Actually, 55 percent of the 45 to 54 age group have a smartphone. If you're not providing mobile banking, you're not even meeting needs of current members."
Online Discovery is an annual conference sponsored by CUNA Mutual Group that attracts a national and international credit union audience of more than 1,300. This virtual, no-cost event helps credit unions remain relevant to members, manage compliance risk and drive growth. Attendees view sessions, ask questions, visit booths and network with peers from the comfort of a computer without expense or time away from the office.
To learn more, follow @CUNAMutualGroup on Twitter, circle +CUNA Mutual Group on Google+, or visit http://www.cunamutual.com/pressroom .
CUNA Mutual Group insurance, retirement and investment products provide financial security and protection to credit unions and their members worldwide. With more than 75 years of true market commitment, CUNA Mutual Group's vision is unwavering: To be a trusted business partner who delivers service excellence through customer-focused products and market-driven insight. More information on the company is available on the company's website at www.cunamutual.com.
CUNA Mutual Group is the marketing name for CUNA Mutual Holding Company, a mutual insurance holding company, its subsidiaries and affiliates. Life, accident, health and annuity insurance products are issued by CMFG Life Insurance Company. Property and casualty insurance products are issued by CUMIS Insurance Society, Inc. Each insurer is solely responsible for the financial obligations under the policies and contracts it issues. Corporate headquarters are located in Madison, Wis.
---