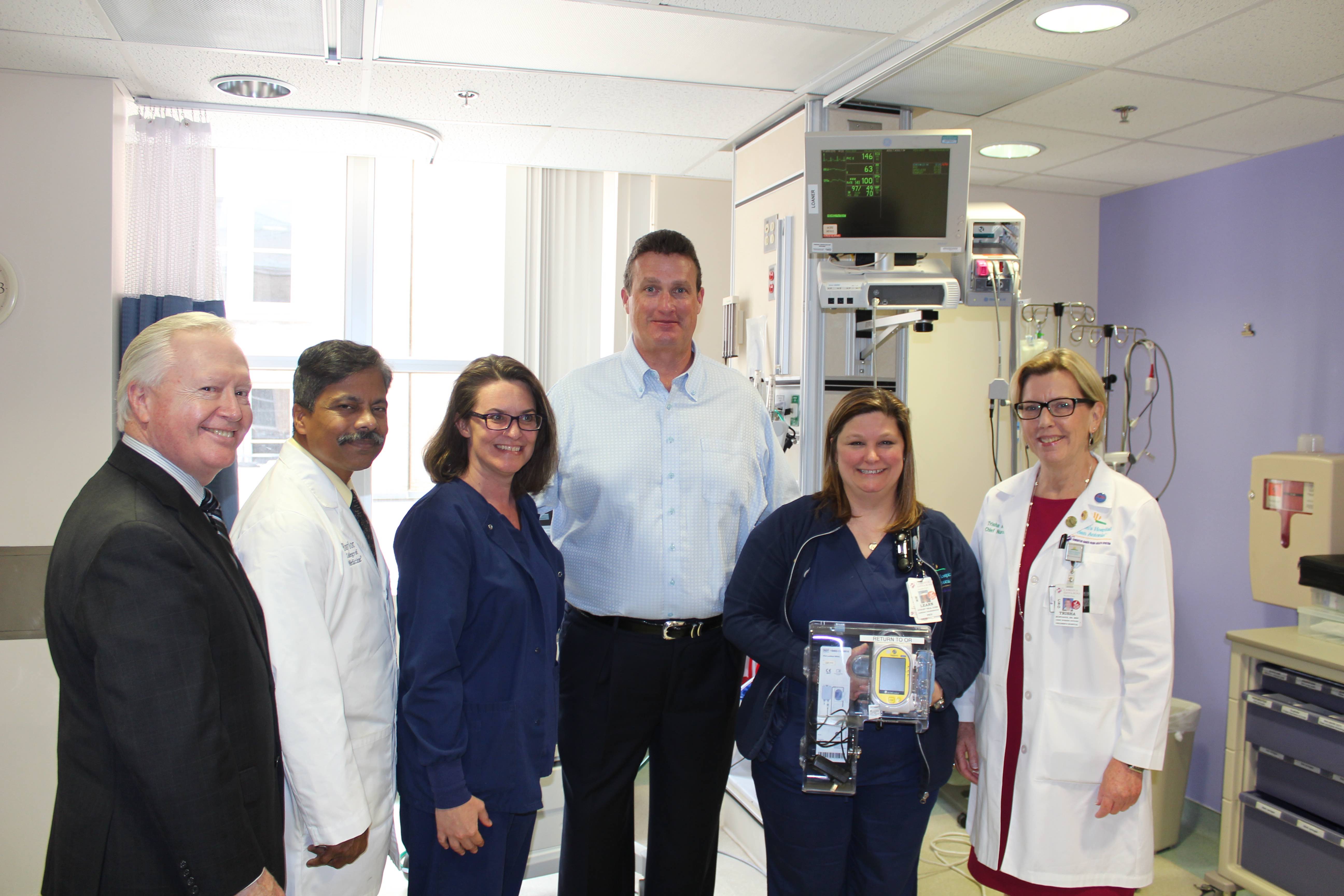 Donation gives Children's Hospital much-needed boost in its pain management efforts
Security Service Federal Credit Union Charitable Foundation donates $20,000
SAN ANTONIO, TX (May 26, 2015) — The Security Service Federal Credit Union Charitable Foundation recently donated $20,000 to the Children's Hospital of San Antonio.  The hospital used the donation to purchase six new epidural pumps for its pediatric intensive care unit (PICU).  =
"The pumps they were able to purchase with this donation will help hundreds of children who have undergone surgery at the hospital," said Jim Laffoon, President and CEO of Security Service Federal Credit Union.  "We have long supported the Children's Hospital of San Antonio and are glad to know this donation will make a difference in the care of so many children."
With these new pumps, the Children's Hospital will be able to better serve its young patients, leading to fewer complications, shorter hospital stays, better quality of life, and a less chronic pain post-surgery.
The Children's Hospital of San Antonio is the only freestanding, nonprofit hospital in San Antonio and South Texas dedicated solely to the care of children. Each year more than 6,000 surgeries take place there, with 850 children moved into the hospital's PICU.
About Security Service Federal Credit Union
Security Service Federal Credit Union offers competitive, affordable financial products and services designed to meet the needs of its members.   Security Service is an industry-leading financial institution with 70 locations in Texas, Colorado and Utah. The credit union is among the top credit unions in the nation.  Security Service strives to be America's best credit union and provides the true benefits of credit union membership with financial services of the highest quality and value.  Learn more at www.ssfcu.org or call 1-800-52-SSFCU.
---