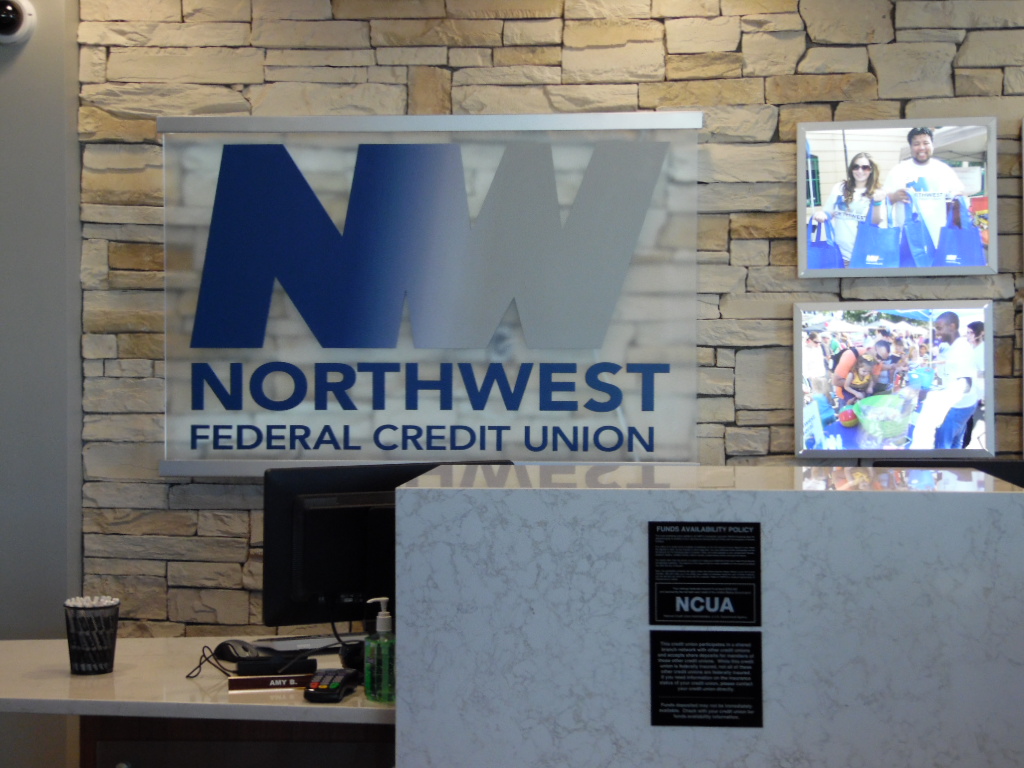 Doors opened Saturday to second Northwest Federal Credit Union branch in Herndon
HERNDON, VA (February 2, 2015) — This past Saturday, Jan. 31, Northwest Federal Credit Union opened the doors to its newest branch – a second Herndon location with a more interactive feel for its members and services for local business.
The day marked the "soft opening" of Northwest Federal's Village Center, a member-centric branch designed to deliver a high-touch user experience. The site is located at 2545 Centreville Road in Herndon; in addition to traditional banking drive–up and ATM services, the branch also has interactive displays, and a WI-FI Bar/hotspot with charging station for members that prefer to come into the branch.
According to Northwest Federal CEO Chris McDonald, Saturday was the first day the branch was open to the public, while a formal grand opening is planned for April.
"Plans are still underway for April's week-long celebration, but we are excited to welcome the community to Village Center this past weekend," said McDonald. "Northwest Federal offers many options for financial services – online, mobile, service centers, ATMs and branch locations – and I encourage the public to stop by to learn about the many benefits of Credit Union membership."
To mark the occasion, Northwest Federal has two special offers for members:
A $25 bonus to all new members joining the Credit Union at the Village Center branch, as well as a $25 bonus to current members who refer new members that join the Credit Union.
No balance-transfer fees and special introductory rates for members that transfer high-rate credit card balances to a new Northwest Federal credit card.
Those interested should contact the Credit Union for more information.
"Northwest Federal continues to grow throughout Northern Virginia, providing services that meet the changing needs of today's consumers," said McDonald. "Our new Village Center branch will expand our ability to reach more people and help them succeed financially."
The new branch will be Northwest Federal's seventh location. Currently, the Credit Union serves more than 165,000 members at branch locations in Chantilly, Gainesville, Herndon, Leesburg, Manassas and Vienna. For more information, visit www.nwfcu.org.
About Northwest Federal Credit Union
Northwest Federal Credit Union is a full-service financial institution ranking among the largest credit unions in Virginia and in the top 50 credit unions in the nation. Established in 1947 and headquartered in Herndon, Va., Northwest Federal is dedicated to providing financial services and education to its members and the community. The Credit Union currently serves more than 160,000 members and has assets in excess of $2.6 billion. For more information, visit www.nwfcu.org.
---