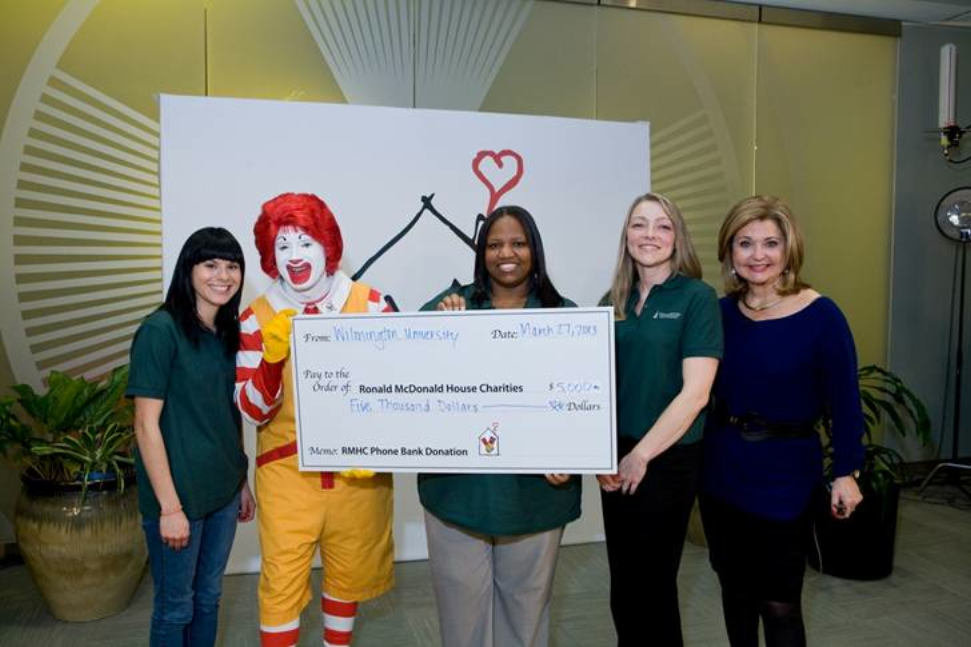 Dover Federal Credit Union Employee, Gaibrielle Bell, Makes A Difference
DOVER, DE (April 10, 2013) – Dover Federal Credit Union is proud to announce that Gaibrielle Bell, Business Services Coordinator, devoted time as a valuable volunteer in a successful fundraiser for the Ronald McDonald House.
During the 14-hour on-air fundraiser, Gaibrielle answered phones at the call center, helping to take in over a million dollars in donations that will directly benefit Ronald McDonald House Charities. The contribution of her time helped raise $1,003,313 to assist the charity in its mission of creating, finding and supporting programs that directly improve the health and well being of children.
"Gaibrielle is an exceptional member of the Dover Federal family," says David Clendaniel, Dover Federal's President and CEO. "Not only is she a valuable asset to Dover Federal, she is a powerful asset to the community, by making the time outside of her job and her full-time studies at Wilmington University to invest in the important services the Ronald McDonald House bring to the children of Delaware. We are honored to have her as part of our team."
First chartered in 1958, Dover Federal Credit Union is the largest credit union in the state of Delaware, with a membership of 38,360. Dover Federal has offices in Smyrna, New Castle, Milford, and Dover, including one at Dover Air Force Base. Dover Federal has proudly served the military and Delaware families for over 50 years. Dover Federal now serves the small business community. More information can be found on Dover Federal's website, at www.doverfcu.com
---