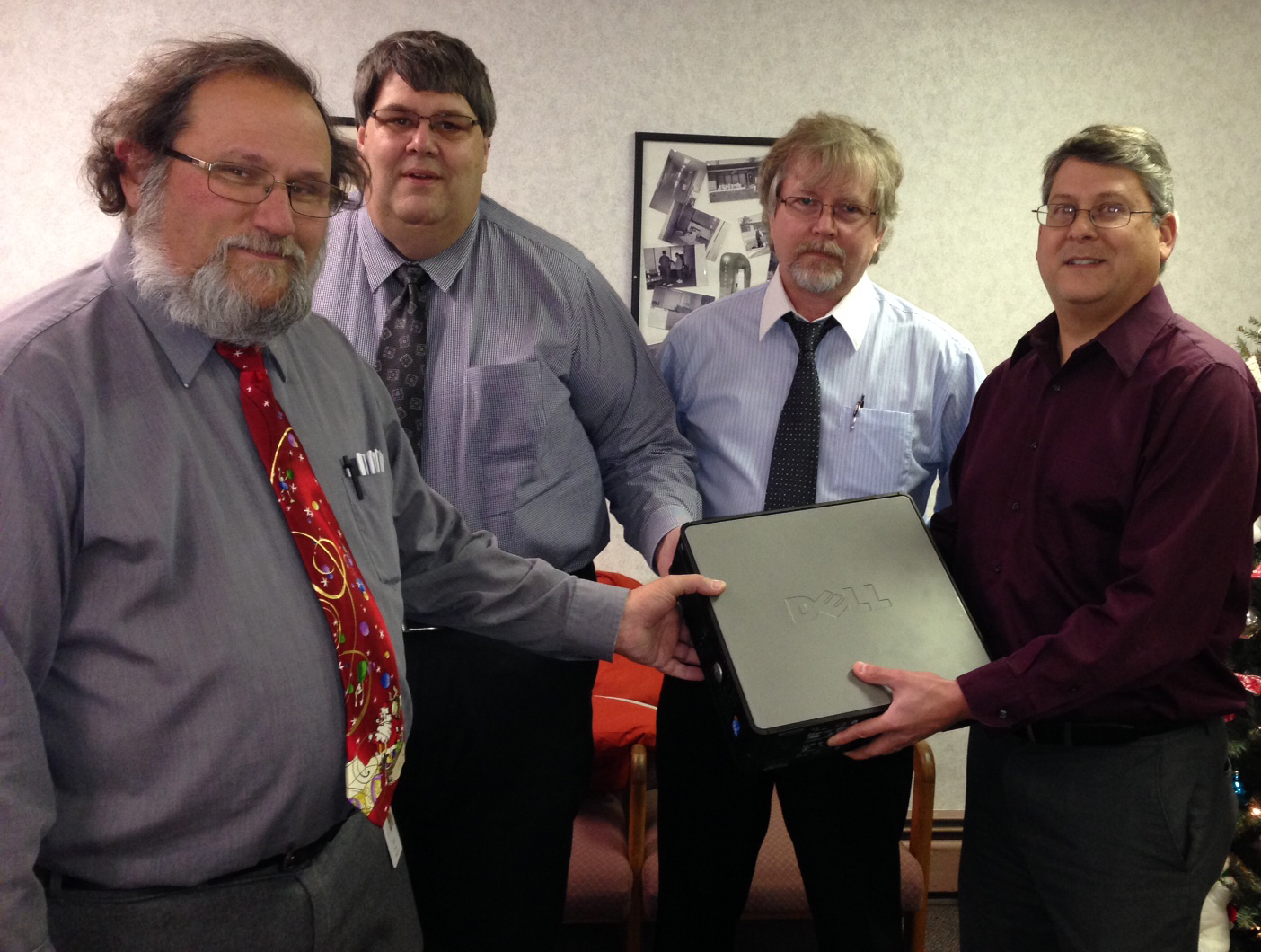 Dow Chemical Employees' Credit Union donates IT equipment to help local shelter
MIDLAND, MI (December 19, 2013) —  Dow Chemical Employees' Credit Union recently delivered five computers – complete with monitors and preinstalled operating systems – and a laser printer to the Good Samaritan Rescue Mission in Bay City. Multiple DCECU staff members volunteered their time to assist in the delivery of the equipment.
"When I heard that the Good Samaritan Rescue Mission could use our retired equipment to help people get back on their feet, I was eager to arrange a donation," said DCECU Remote Electronic Delivery Systems Manager Susan Valley.
The mission, founded in 2005 as part of Rescue Ministries of Mid-Michigan, provides emergency assistance to men, women and children in the Great Lakes Bay region. Individuals come to the mission from a variety of circumstances and receive assistance ranging from food and clothing to life skills classes with instructions in money management to help with their job search.
DCECU's donation will help residents of the shelter sharpen their job skills, look for work and print résumés.
"DCECU regularly supports local organizations that assist those in need within our community," said DCECU President/CEO Dennis Hanson. "We understand the importance of being an engaged member of the community and emphasize the importance of giving back year-round."
DCECU strives to make community outreach and volunteerism a priority. The credit union contributes to a wide range of causes, from recently assisting The Diaper Alliance – an area diaper bank – to funding college scholarships for area students. In addition to supporting organizations as a company, DCECU also encourages employees to engage in fundraising for various causes. In 2013, the employees have raised $3,759.00 for charitable and community organizations through regular Jeans Day fundraisers and nearly $1,700.00 for Midland Cancer Services through the third annual "Pink Out" silent auction and bake sale.
About Dow Chemical Employees' Credit Union
DCECU has more than $1.4 billion in assets and nearly 57,000 members. Not a member? It's easier than ever to join. For more information, visit www.dcecu.org or call (989) 835-7794 or (800) 835-7794.
---