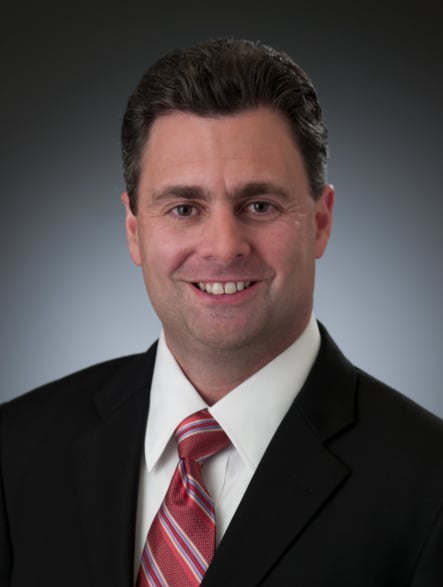 Ellie Mae names Jonathan Corr Chief Executive Officer
Founder Sig Anderman to Serve as Executive Chairman 
PLEASANTON, CA (January 5, 2015) — Ellie Mae® (NYSE: ELLI), a leading provider of innovative on-demand software solutions and services for the residential mortgage industry, today announced that its Board of Directors has appointed Jonathan Corr as chief executive officer and a member of the board of directors, effective February 1, 2015. Mr. Corr, a 12-year veteran of Ellie Mae, currently serves as president and chief operating officer of the company. Sig Anderman, Ellie Mae's CEO since founding the company in 1997, will continue to serve on its board of directors as executive chairman.
"As president and COO, Jonathan has proven to be an outstanding leader and has been instrumental in the growth of the company," said Sig Anderman. "I am pleased to pass the baton to Jonathan and am confident in his ability to advance our leadership position in the mortgage technology industry."
"Sig had a vision when he founded the company 17 years ago that Ellie Mae would fundamentally change the mortgage industry by automating everything possible in the origination process," said Craig Davis, lead independent director of Ellie Mae's board of directors. "Under Sig's leadership, the company has executed toward that vision, driving exponential market share growth, highlighted by its initial public offering in 2011 and reaching a $1 Billion market cap last year. As one of the leading forces for change, Ellie Mae has helped transform the mortgage industry, enabling thousands of mortgage lenders to efficiently produce quality and compliant loans. We are very pleased that Sig will remain active as executive chairman."
Commenting on his appointment, Mr. Corr said, "I have witnessed the transformation of our company from a start-up to an industry leader. I'm excited to assume this role and look forward to working with the Ellie Mae team to continue to execute our growth strategy. In my tenure with the company, I've gained a deep appreciation of the growth opportunities Ellie Mae has in the mortgage industry and for the breadth of talent and expertise we have to capture those opportunities."
Corr joined Ellie Mae in 2002. He was named COO in 2011 and president in 2013. Earlier, he led the company's product management efforts and was chief strategy officer. Corr has a Bachelor of Science degree in Engineering from Columbia University and a Master's degree in Business Administration from Stanford University.
About Ellie Mae
Ellie Mae (NYSE:ELLI) is a leading provider of innovative on-demand software solutions and services for the residential mortgage industry. Ellie Mae's all-in-one Encompass® mortgage management solution provides one system of record that allows banks, credit unions and mortgage lenders to originate and fund mortgages and improve compliance, loan quality and efficiency.  Visit EllieMae.com or call 877.355.4362 to learn more.
©2015 Ellie Mae, Inc. Ellie Mae®, Encompass®, AllRegs®, DataTrac®, Ellie Mae Network™, Total Quality Loan™, TQL™ and the Ellie Mae logo are trademarks of Ellie Mae, Inc. or its subsidiaries. All rights reserved. Other company and product names may be trademarks or copyrights of their respective owners. 
---