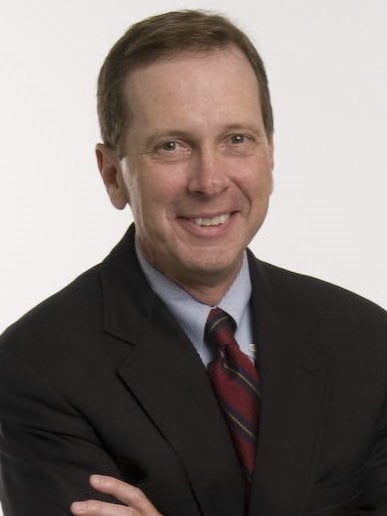 Embrace investment program to seize retirement opportunity
CBSI's Weuve Urges Discovery Conference Audience to Help Members Navigate Change
MADISON, WI (October 15, 2014) — Credit unions have an opportunity to seize with 10,000 Baby Boomers set to retire daily for the next 19 years, attendees of CUNA Mutual Group's fifth annual Discovery Conference were told today.
"There's estimated to be between $11 and $41 trillion dollars in motion with the Baby Boomers retiring in droves," said Gary Weuve, vice president, Center for Advisor Excellence at CUNA Brokerage Services, Inc. "The only question is – who will the Baby Boomers turn to for investment advice?"
Weuve told attendees that credit unions are in the best possible position to compete for these dollars in motion because of the trust credit unions have built with their members. Weuve's session, "The Rules of the Retirement Game Have Changed for Members – The Credit Union's Role," explored why it's important for credit unions to offer an investment program.
"Most Baby Boomers don't have a retirement income plan or a plan for funding long-term care. That's where the credit union fits in. Credit unions have a major role to play in educating their members about these issues," said Weuve. "The credit union's role is to offer an investment and retirement services program to help members build a retirement income stream that is sustainable for the life of the retiree," he added.
Oftentimes credit unions lose members as they retire because the members want to consolidate their financial services in retirement, but that doesn't have to be the case. Credit unions are able to provide all of the services that other financial institutions offer, too. They just have to choose to do so, Weuve told attendees.
"A credit union's investment program has great potential to assist today's retirees," Weuve said. "Retirees are looking for someone they can trust to provide advice on retirement and health care planning. They are asking questions, and credit unions are uniquely positioned to answer them and support these members as they navigate difficult waters."
By doing so, it benefits both credit unions and members. Members receive access to information and expertise to build a solid retirement plan while the credit union receives additional member-friendly fee-based income as well as greater member retention.
"Offering an investment program creates a "stickiness factor" for the credit union, which cannot be overemphasized," said Weuve. "It will lock in additional revenue for many years to come, and it increases member retention."
A recent Kehrer Saltzman & Associates study found that members who purchased investment and insurance products from their credit union were 40 percent more loyal than those who did not, and were two-thirds more likely to consider the credit union their primary financial institution ("The Opportunity for Credit Unions in Investment and Life Insurance Services, July 2013).
"Don't wait for members to come to you. Reach out to them. Ask members to visualize their future, and then help them figure out a realistic retirement plan," said Weuve. "Credit unions have the knowledge, expertise, and resources to help members navigate these changes, but they can't delay. They must start today."
The Discovery Conference is an annual conference sponsored by CUNA Mutual Group that attracts a national and international credit union audience of more than 1,300. This virtual, no-cost event helps credit unions remain relevant to members, manage compliance risk and drive growth. Attendees view sessions, ask questions, visit booths and network with peers from the comfort of a computer without expense or time away from the office.
About CUNA Brokerage Services, Inc.:
CUNA Brokerage Services, Inc. (CBSI) provides broker-dealer services to credit unions throughout the nation, offering a full range of investment and insurance products to help credit unions help their members reach a more secure financial position.
CBSI, an affiliate of CUNA Mutual Group, is the leading broker-dealer serving the credit union marketplace. CBSI has more than 250 credit union programs, 400 active advisors, with more than $3 billion in mutual fund, annuity and managed account sales, and more than $140 million in annual revenue. In 2013, CBSI paid credit unions more than $65 million in fee revenue.
About CUNA Mutual Group:
CUNA Mutual Group was founded in 1935 by credit union pioneers, and our commitment to their vision continues today. We offer insurance and protection for credit unions, employees and members; lending solutions and marketing programs; TruStage™ – branded consumer insurance products; and investment and retirement services to help our customers succeed. More information is available on the company's website at www.cunamutual.com.
---