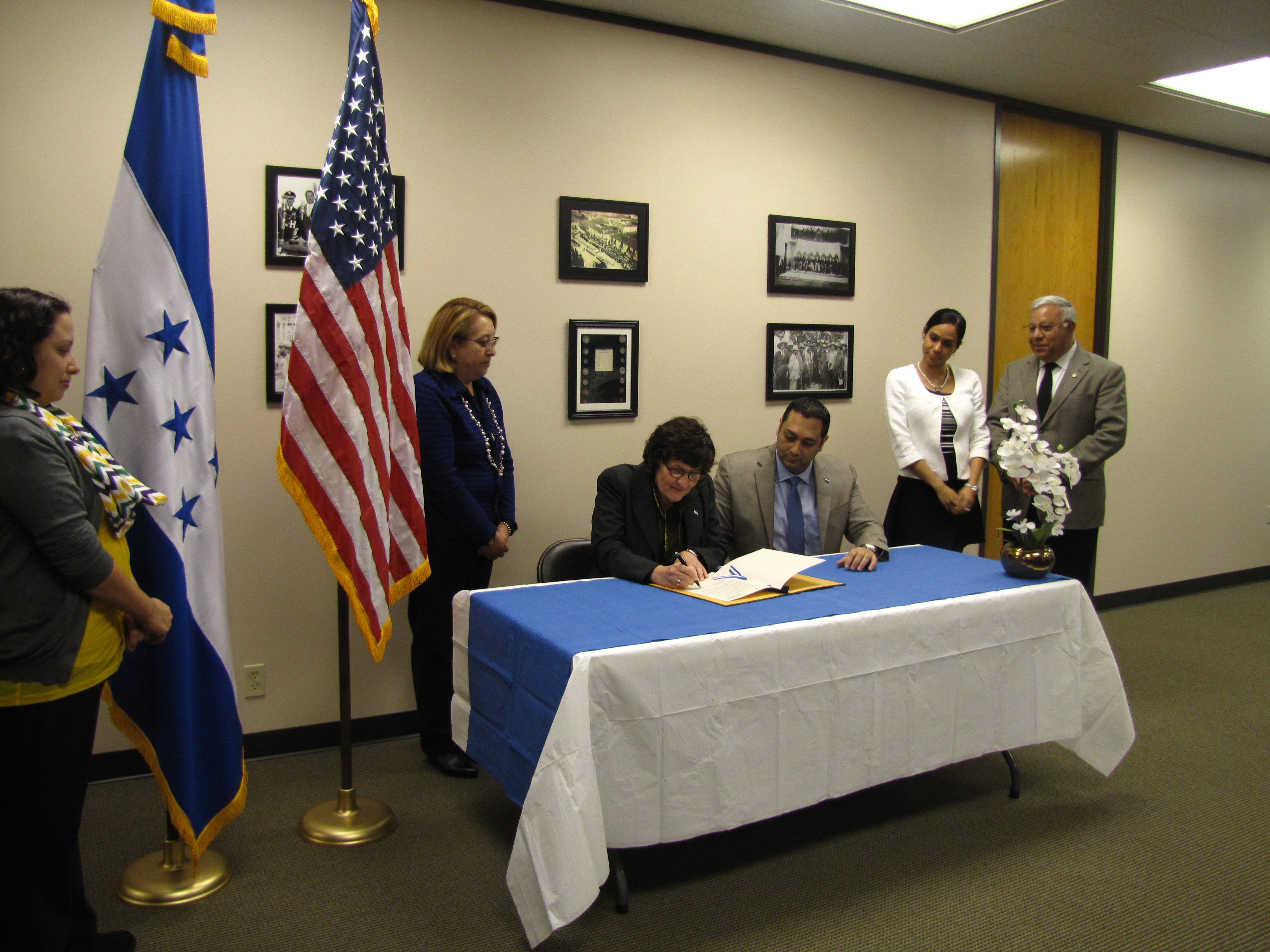 Financial services partnership to benefit underserved nationals
ASI Federal Credit Union and Honduran Consulate of New Orleans Partner to  Provide Financial Services and Education to Underserved Nationals 
HARAHAN, LA (March 3, 2015) — The Consulate of Honduras in New Orleans and ASI Federal Credit Union (ASI) are working together to provide financial services and education for underserved nationals. Through a recent agreement between ASI and the consulate, interested individuals will receive  information about safe methods of sending money to Honduras and how to open bank accounts, along with opportunities to attend workshops and financial education seminars to benefit Honduran nationals living abroad.
A significant difficulty exists in the Honduran community when it comes to accessing fair and affordable financial services, a problem that both parties hope to alleviate through this agreement. Initially, ASI will offer a "Workshop on Financial Services" to provide information on opening accounts and utilizing other financial services. The credit union will also provide education about safe and fair pricing in regards to sending money to Honduras and other valuable financial education information.
"There is no greater purpose in the world than to be of service to those in need," stated Mignhon Tourné, CEO of ASI Federal Credit Union. "We look forward to what this partnership will accomplish, and are thrilled at the opportunities to bring individuals and families one step closer to financial freedom."
Honduran nationals can take advantage of this cooperative agreement by visiting the consulate offices on given Fridays, where representatives of the federal credit union will offer financial education. ASI representatives will also be on hand at the Honduran Consulate to assist individuals with completing Individual Taxpayer Identification Number (ITIN) forms. This service is currently free, and also available at ASI branches located at 5508 Citrus Boulevard in Harahan and 4137 S. Carrolton Avenue in Mid City.
About Us:
 ASI Federal Credit Union (ASI) was chartered in 1961 to serve working class members in Southeast Louisiana. For over 50 years, ASI has lived the mission of strengthening the financial health of underserved communities through financial services and education.  Today, ASI has more than $300M in assets and 55,000 members and offers 12 branch locations in four parishes. As a low income designated Community Development Financial Institution (CDFI), ASI has been awarded over $13M in grants to work towards the elimination of poverty in the communities it serves.
---