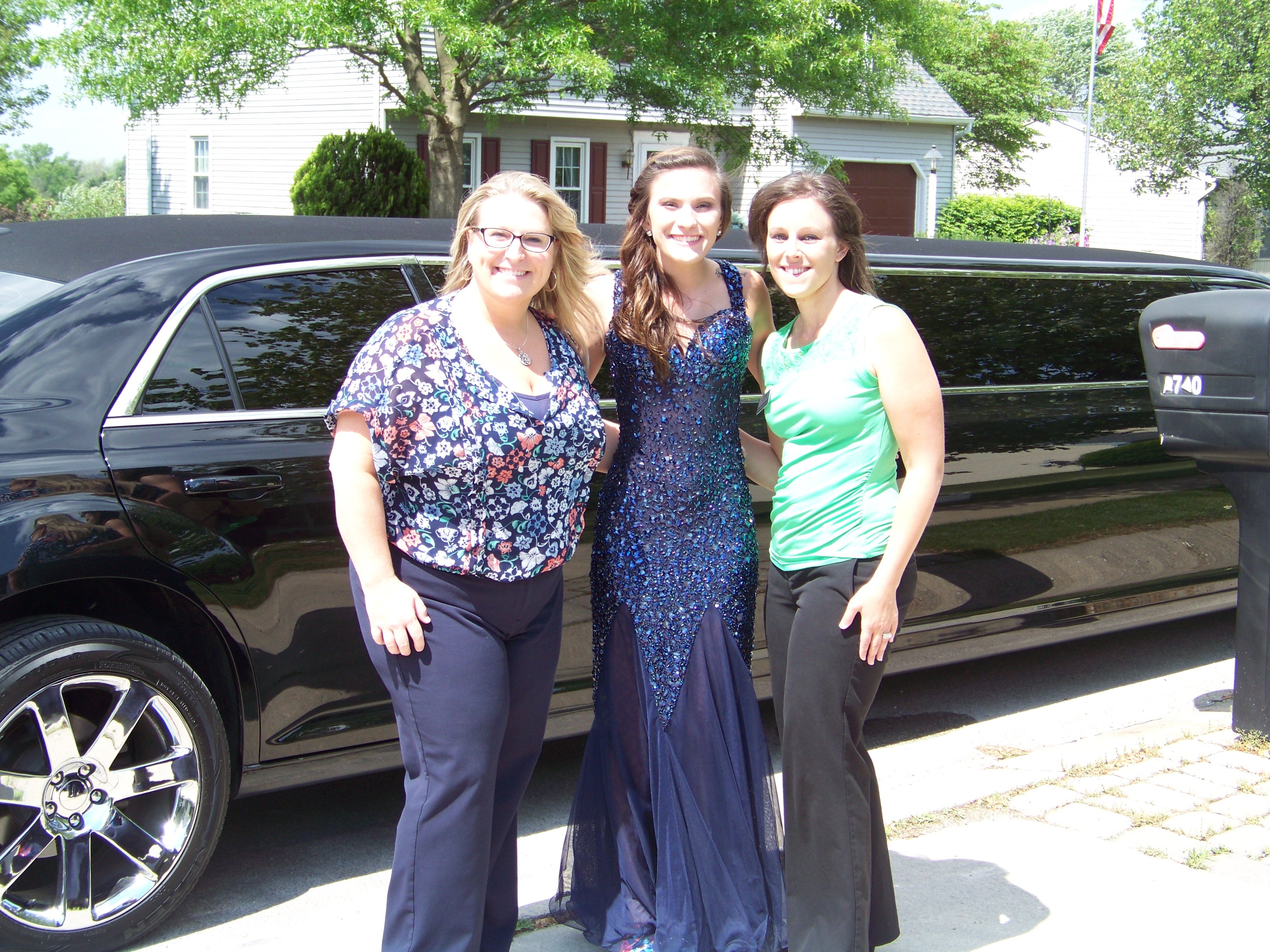 First Capital FCU awards West York High School student with the Ultimate Prom Package!
YORK, PA (May 26, 2015) — On Friday, May 22, 2015, First Capital Federal Credit Union awarded one lucky high school student with the Ultimate Prom Package.  Students at West York Area High School were asked to participate in an Instagram contest run by First Capital Federal Credit Union.  We asked students to tell us how they were giving back to their community and living the credit union mission of 'people helping people.'  To be eligible for the contest, students had to follow FirstCapitalFCU on Instagram, post a picture of themselves (#givingbackfirstcapitalstyle) giving back to the community and tell us what they are doing in the photo, and get people to like their picture.  First Capital's NextGen committee picked the 3 pictures with the most likes and judged them based on the student's community involvement.
It was a very tough decision, but we selected Jordyn Gentzler as our winner.  She received a limo ride to the prom for her and her friends, a $50 gift certificate to a nail salon, a $50 gift certificate for flowers, and 2 prom tickets, courtesy of First Capital.
On Friday, Lisa Barshinger, Business Development Representative, and Tara Houser, Vice President of Marketing, had the honor of meeting up with Jordyn and her friends as the limo arrived at her doorstep.
"We wanted it to be a night she would never forget, said Tara Houser, VP of Marketing.  "First Capital was happy to work with the West York Area High School to sponsor the Ultimate Prom Package as well as the favors and photo booth at the prom."
After seeing Jordyn off, Lisa and Tara headed to prom to set up the First Capital table display.  First Capital sponsored the TapSnap photo booth and gave students picture frames as their prom favor.
First Capital Federal Credit Union is a $165 million asset-size credit union with nearly 18,000 members based in York, PA.  Founded in 1954 as S. Morgan Smith Credit Union, First Capital has merged and grown, and continues to work closely with more than 400 companies and organizations throughout York County and across the country.
---