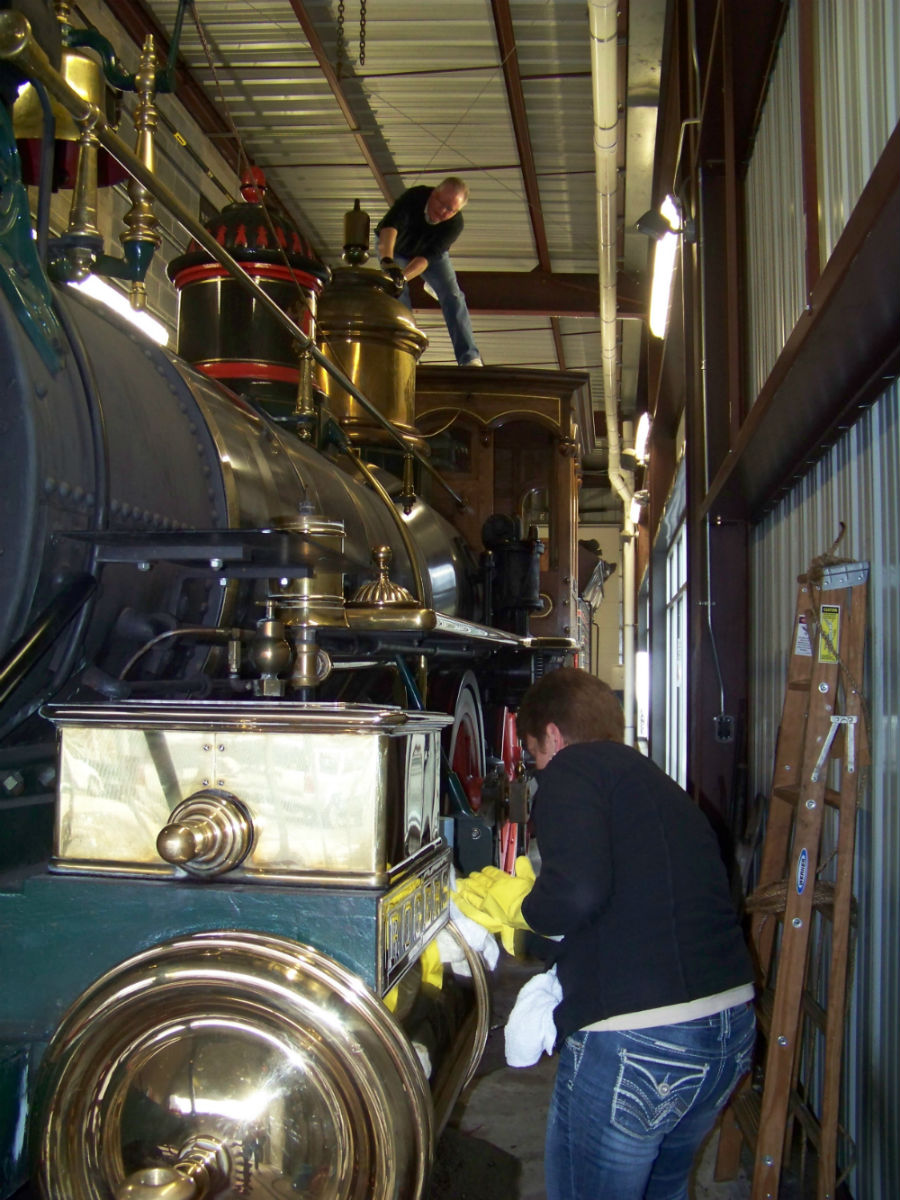 First Capital FCU employees help out at Steam Into History!
YORK, PA (October 15, 2014) — First Capital Federal Credit Union staff spent Employee Enrichment Day at Steam Into History in New Freedom, PA.  Steam into History operates a 1860s steam train in which you can ride the rails and learn the Civil War history in York County.
Our team arrived at Steam Into History in the morning and learned from Wellspan's EAP representative, Holly Moreels, about personality traits and how everyone can get along in the workplace.  After that, we spent two hours helping out around the train station.  Staff cleaned the store and organized merchandise, removed carpeting, moved shelves, polished the brass on the steam engine, created pieces for the upcoming Scream Into History train ride, among other things.  After lunch, we had a fashion show to go over the revised dress code policy and then hopped on the train for ride back in time.  The day wrapped up with a sweet treat for staff along the rails.
"First Capital FCU may be closed on Columbus Day, but the staff was still hard at work," said Tara Houser, VP of Marketing.  "We use Columbus Day each year for enrichment whether that's training, team building, or helping out other businesses in our community."  What a rewarding day!
First Capital Federal Credit Union is a $155 million asset-size, credit union with nearly 18,000 members based in York, PA.  Founded in 1954 as S. Morgan Smith Credit Union, First Capital has merged and grown, and continues to work closely with more than 400 companies and organizations throughout York County and across the country.
---