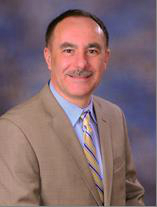 First Citizens' appoints Raul Botelho as mortgage loan officer for the Greater Fall River area
FAIRHAVEN, MA (September 30, 2013) — First Citizens' Federal Credit Union recently announced the appointment of Raul Botelho, to the position of Mortgage Loan Officer for Fall River and surrounding communities. He will concentrate on originating residential loans and will be working with prospective and current homeowners to meet their needs in the areas of new home ownership, refinancing, new construction and Home Equity Lines of Credit. He especially enjoys working with first-time homebuyers, taking the time to explain the difference of the various programs available and in helping them to achieve their goal of homeownership.
Botelho started in the real estate industry as a Real Estate broker and has worked as a Mortgage Loan Officer since 1992. He brings to First Citizens' over 20 years of Mortgage banking experience having worked for various large regional Mortgage institutions. He resides in Dartmouth, MA with his wife and enjoys spending time with his family.
About First Citizens'
First Citizens' Federal Credit Union is one of the premier financial institutions in southeastern Massachusetts.  With corporate offices in Fairhaven, MA, First Citizens' can trace its roots back to 1937 when it opened its doors as a credit union in Bristol County. Today, with over 65,000 members and assets over $570 million, First Citizens' has full service offices in New Bedford, Raynham, Taunton, Mattapoisett, Falmouth, Mashpee, Hyannis and Orleans.  The credit union offers a complete package of personal and business financial services as well as online and mobile banking.  For more information, visit www.firstcitizens.org.
---