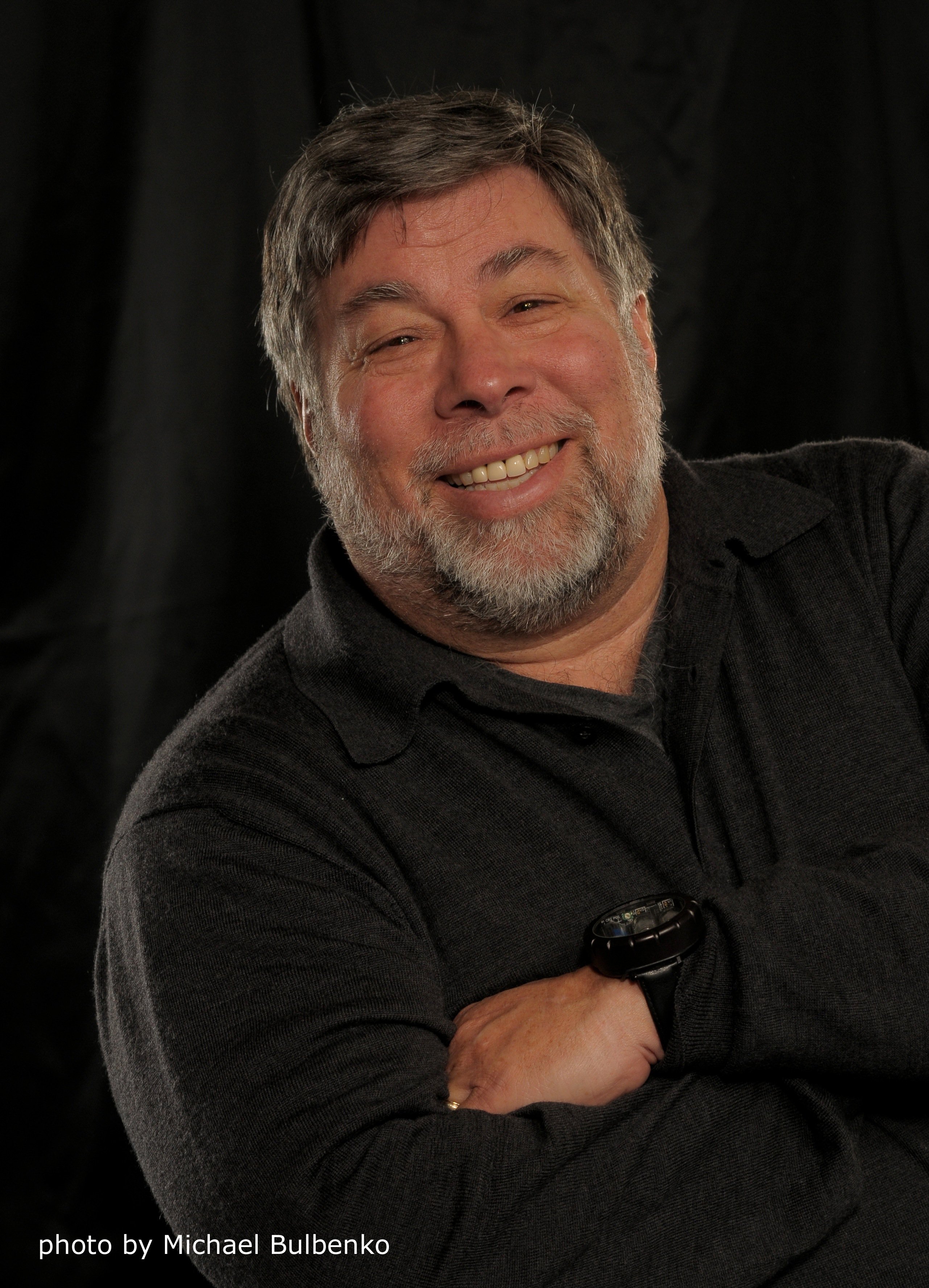 First Commerce and FSU College of Business announce Apple icon Steve Wozniak as next speaker in Power Forward series
Annual event helps kick-off Entrepreneurship Month activities in November
AMELIA ISLAND, FL (August 9, 2014) — First Commerce Credit Union this morning announced Steve Wozniak, co-founder of Apple, will be the next speaker in the Power Forward Speaker Series, co-presented with the Florida State University College of Business. The event will be moderated by Andy Serwer, former longtime managing editor of FORTUNE Magazine. The announcement was made in front of a record crowd attending the Greater Tallahassee Chamber of Commerce's Annual Community Conference in Amelia Island, as part of First Commerce's remarks as the conference's presenting sponsor.
"As a local strong credit union in this community for nearly 75 years and an emerging leader in business services, we want to help keep our business leaders inspired and cultivate entrepreneurism in our community," said Cecilia Homison, CEO of First Commerce. "Who better to set the stage for Entrepreneurship Month than Steve Wozniak, a living legend who changed our lives with his inventions and partnership with Steve Jobs at Apple."
"The Power Forward Speaker Series perfectly aligns with our mission as a college that works hard every day to teach and inspire students to become our entrepreneurs and business leaders of the future," said Caryn L. Beck-Dudley, dean of Florida State's College of Business. "Steve Wozniak embodies the true entrepreneurial spirit and hearing him talk will set the stage for a full calendar of Entrepreneurship Month activities."
A Silicon Valley icon and philanthropist for more than 30 years, Steve Wozniak has helped shape the computing industry with his design of Apple's first line of products, the Apple I and II, and influenced the popular Macintosh. In 1976, Wozniak and Steve Jobs founded Apple Computer Inc. with Wozniak's Apple I personal computer. The following year, he introduced his Apple II personal computer, featuring a central processing unit, a keyboard, color graphics, and a floppy disk drive. The Apple II was integral in launching the personal computer industry.
FCCU/FSU COB announce Steve Wozniak as next speaker in Power Forward Speaker Series
For his achievements at Apple, Wozniak was awarded the National Medal of Technology by the President of the United States in 1985, the highest honor bestowed on America's leading innovators. In 2000, he was inducted into the Inventors Hall of Fame and was awarded the prestigious Heinz Award for Technology, The Economy and Employment for single-handedly designing the first personal computer and for then redirecting his lifelong passion for mathematics and electronics toward lighting the fires of excitement for education in grade school students and their teachers.
Wozniak currently serves as Chief Scientist for Fusion-io and is a published author with the release of his New York Times bestselling autobiography, "iWoz: From Computer Geek to Cult Icon."
The second annual Power Forward event will be held on Wednesday, Nov. 5, at 3:30 p.m. at the Donald L. Tucker Civic Center at Florida State University. Wozniak's inspiring talk will be followed by a networking opportunity. Tickets are priced to be affordable at $45 in advance for general admission and $65 for priority seating. Limited seating is available, so purchase your tickets at
www.Ticketmaster.com
or any Ticketmaster Box Office. Half of the net proceeds will go to Florida State's College of Business to fund entrepreneurial programs, with the other half going toward bringing in the next Power Forward speaker.
This year, First Commerce is working closely with Domi Ventures and the Economic Development Council of Tallahassee/Leon County to host follow-up workshops to help budding entrepreneurs inspired by Power Forward identify the resources in our community that can help them bring their ideas to life.
Other sponsors of Power Forward with Steve Wozniak include The Jim Moran Institute for Global Entrepreneurship, Mainline Information Systems, Leon County Government, Aegis Business Technologies, 850 Business Magazine, the Tallahassee Democrat, ABC 27 WTXL, and 100.7 WFLA. Limited sponsorship opportunities are available; for more information, please contact First Commerce Credit Union Business Services at (850) 410-3559.
The inaugural Power Forward speaker was Barbara Corcoran, who appears on ABC's entrepreneurial reality hit, "Shark Tank." Corcoran thrilled a sold-out crowd with the "rags to riches" story of her entrepreneurial journey at the event last November.
---