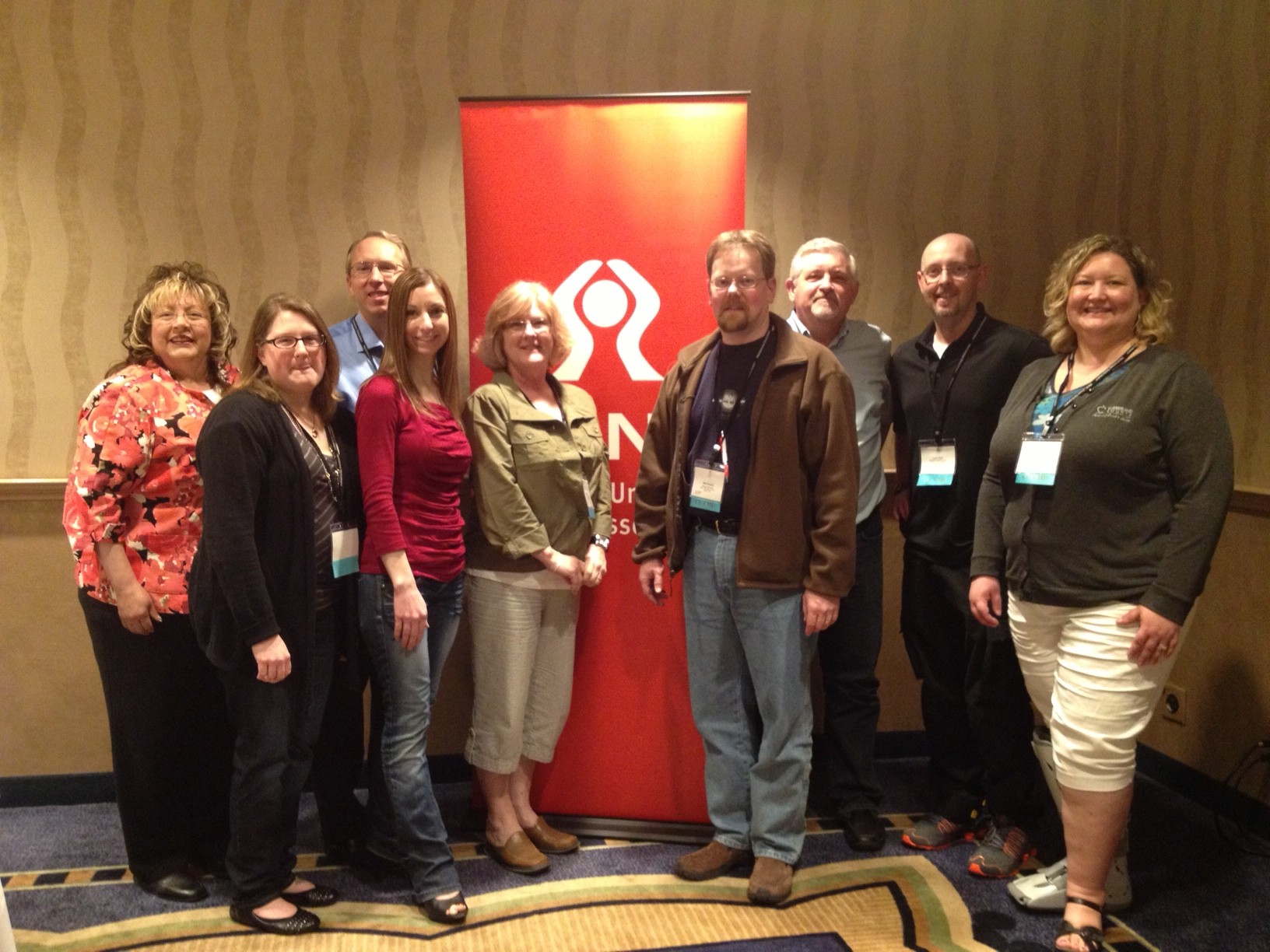 First-Ever Credit Union Certified Marketing Executives Designated
MADISON, WI (April 29, 2013) – Nine credit union marketing professionals recently earned the Credit Union Certified Marketing Executive (CUCME) designation. This certification demonstrates skill in a wide range of proven core competencies, including: strategic marketing, public relations, retail marketing, advertising management, product and services roll-out, market research, persuasive communication, problem solving and leadership skills.
The new designation can be earned by attending all three years of CUNA Marketing Management School curriculum, and successfully passing an exam at the end of each year. As the CUCME is a new designation, MMS attendees who completed all three years before 2013 can earn their CUCME by attending a designation boot camp prior to CUNA Marketing & Business Development Council Conference.
"It was a great experience watching our first group of credit union marketers earn the CUCME designation," said Meghann Dawson, Instruction Design Manager for CUNA Marketing Management School.  "Their hard work and dedication to the coursework, class participation and testing made it clear that they are ready to make a huge impact in their marketing efforts at their credit union."
The new and first ever CUCME designees are:
Michelle Broderick, Cumberland County FCU, Falmouth, ME
Matt Brophy, Seven Seventeen CU Inc, Warren, OH
Janet Buckalew, Pacific Crest FCU, Klamath Falls, OR
Maria Johnson, Collins Community Credit Union, Cedar Rapids, IA
Andrea Lepper, Superior Choice CU, Superior, WI
Angela Meehan, Park Side FCU, Whitefish, MT
Karen Owens, First CU, Chandler, AZ
Kathy Palumbo, Capital Educators FCU, Meridian, ID
Lynn Roth, DuTrac Community CU, Dubuque, IA
CUNA Marketing Management School's three-year curriculum was developed in collaboration with CUNA Marketing & Business Development Council and provides credit union marketing professionals  key skillsets for marketing growth, as well as a comprehensive overview of the current marketing environment and personal drive to improve and optimize their credit union's marketing efforts. Attendees of all three years of the school who successfully pass the comprehensive exam at the end of each term earn the CUCME designation. As the program continues to grow, it is estimated that an additional 40 contacts will be certified within the next few years.
To learn more about CUNA Marketing Management School and the Credit Union Certified Marketing Executive designation, visit training.cuna.org/mms.

About CUNA
With its network of affiliated state credit union leagues, Credit Union National Association (CUNA) serves 90 percent of America's 7,200 state and federally chartered credit unions, which are owned by more than 96 million consumer members. Credit unions are not-for-profit cooperatives providing affordable financial services to people from all walks of life.  For more information about CUNA, visit www.cuna.org or the CUNAverse blog and follow @CUNAverse on Twitter.  For more information about credit unions, visit www.aSmarterChoice.org and follow @asmarterchoice on Twitter.
---