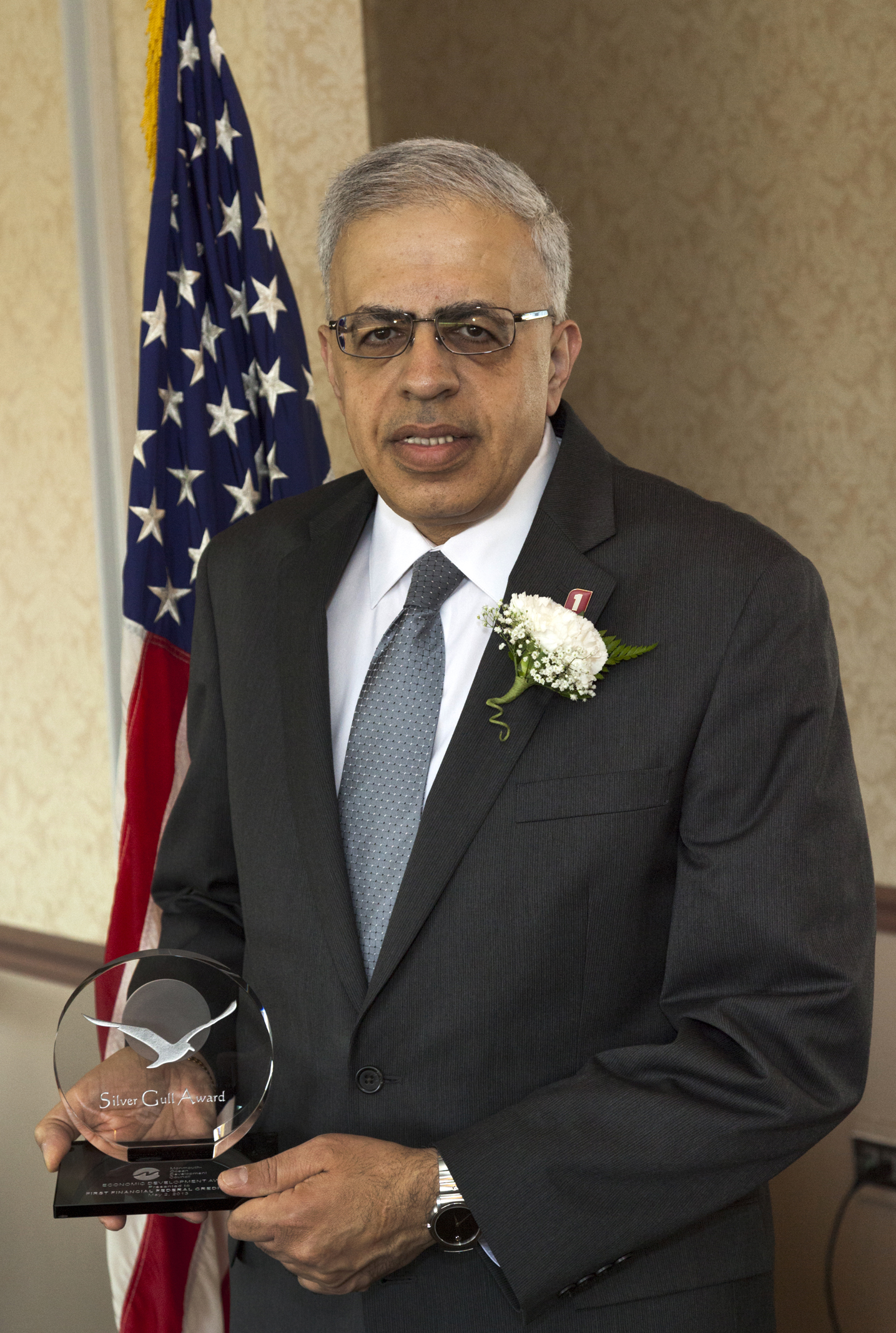 First Financial Federal Credit Union Presented with 2013 Economic Development Silver Gull Award by MODC
WALL, NJ (May 23, 2013) First Financial Federal Credit Union (www.firstffcu.com) was recently presented with an Economic Development Award at the 48th Annual Silver Gull Awards, by the Monmouth Ocean Development Council (MODC). The awards reception was held at Jumping Brook County Club in Neptune, NJ.
The award was issued by MODC, a networking and advocacy group dedicated to supporting the business environments of Monmouth and Ocean Counties in New Jersey. These prestigious awards are given to individuals, corporations, companies, and organizations which contributed to enhancing the quality of life and the business environment in Monmouth and Ocean Counties.

The Economic Development Silver Gull Award is granted to an individual, organization or corporate entity which has made an exceptional contribution to the business community's growth and/or development in the bi-county area. The recipient portrays time and leadership which positively impacts the business climate of the bi-county area, as well as contributes to the growth of the business community, provides substantial area employment, and manages successful projects to enhance surroundings.
In support of economic development, First Financial provides business accounts, loans, investment options, and merchant services to over 150 Monmouth and Ocean County businesses. First Financial was also among more than 500 credit union advocates and small business owners from across the nation who participated in a grassroots push for Member Business Lending (MBL) reform at the end of 2012. First Financial's Board of Directors and management believes that financial education is a foundational responsibility to the well-being of the community.  In addition to offering complimentary monthly business and consumer financial wellness seminars, the credit union creates educational blog posts on significant financial topics such as budgeting, credit management, debt reduction, identity theft, and social media for business. First Financial has partnered with Monmouth University to provide paid internships to college students, and the credit union also works closely with Wall High School's Business and Finance Academy (WBFA) to provide annual internships to high school juniors within the program, as well as educate and guide the students in terms of financial literacy. The First Financial Foundation raises money annually to offer assistance and benefit the Monmouth and Ocean County community, and in 2012 the Foundation gave $750 college scholarships to six area students and four $500 classroom grants to local educators.
"Every member of the credit union is an owner," explains Issa Stephan, President and CEO of First Financial Federal Credit Union. "Money doesn't go to a few investors, or to rally the stock price. We put what we need in capital as required by the federal government. Everything else goes back to the members through lower rates on loans, higher savings interest, updated technologies and assisting members through hard times. A lot of people lost their jobs and went through difficult times recently, and we use our resources to help our members. It is our responsibility and honor to serve our members and potential members, with integrity and commitment to their long-term financial success. "
For more information on the Economic Development Award and to see Issa's acceptance speech, click here to view our video or click on the image below.
About First Financial Federal Credit Union
First Financial Federal Credit Union (formerly Mon-Oc Federal Credit Union) is a not-for-profit financial cooperative whose goal is to provide the highest level of quality products and personalized services while maintaining financial integrity and stability.  Our vision is to be a long-term financial partner with our Members. While First Financial has a highly trained, professional staff using the latest technology, we also pride ourselves on our personal touch. Unlike huge banking conglomerates, policy setting and overall strategic direction of First Financial are overseen by a volunteer Board of Directors made up of credit union members. The credit union is federally insured by the NCUA. For more information on First Financial, visit www.firstffcu.com.
About MODC
The Monmouth-Ocean Development Council (MODC), established in 1965, is a networking and advocacy group dedicated to supporting the business environments of Monmouth and Ocean Counties, New Jersey. MODC's membership includes hundreds of influential business, community and government leaders representing diverse groups throughout the bi-county region. Members participate on committees that take action on issues of interest by offering: luncheons, seminars, workshops, special events, forums for collaborating with Business, Community and Government leaders, and resolutions submitted to government officials regarding issues that affect the region. For more information, visit www.modc.com.
---