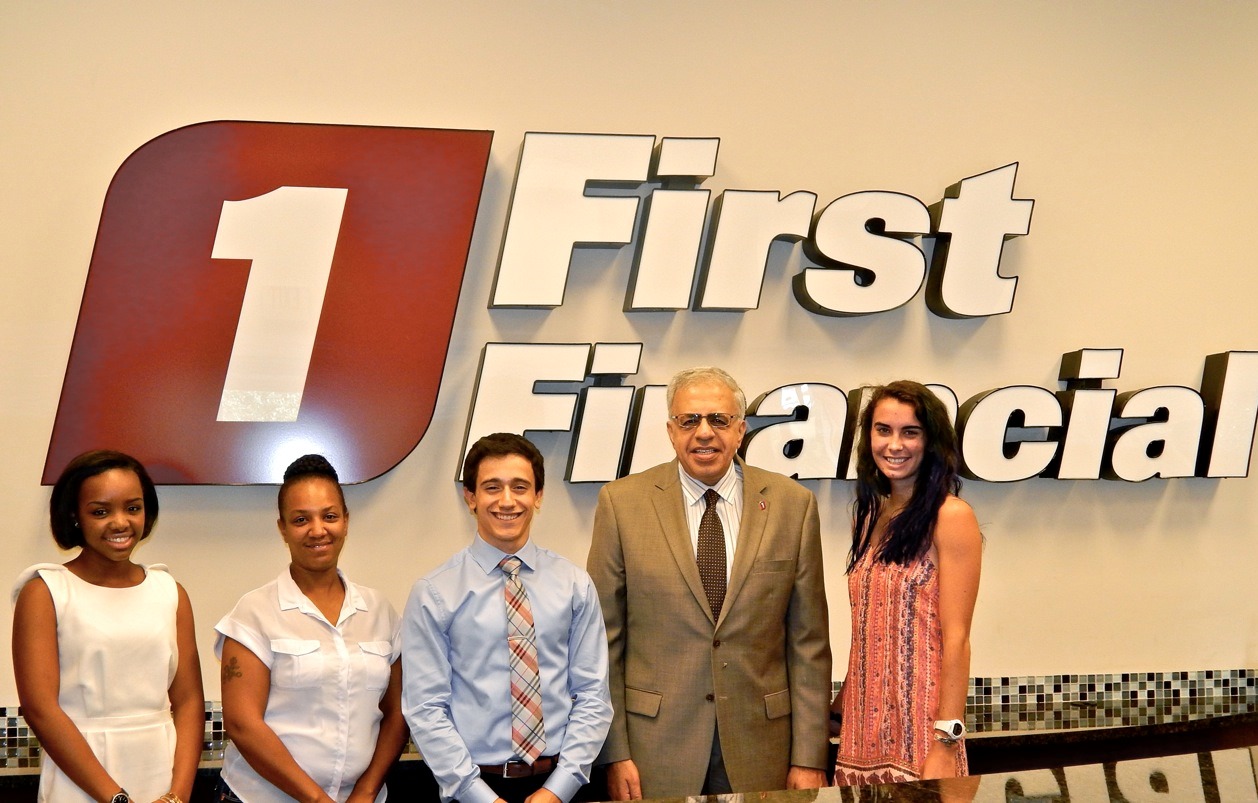 First Financial Foundation announces winners of 2014 Erma Dorrer Literary Scholarship
WALL, NJ (August 20, 2014) — The First Financial Federal Credit Union Foundation (www.firstffcu.com) recently awarded $500 scholarships to four deserving undergraduate students.
This year's winners included: Kimberly Rogers of Ocean Township, Georgian Court University; Demonica Britt of Freehold, Seton Hall University; Michael Perry of Freehold, Boston College; and Carly Burrus of Neptune, Coastal Carolina University.
This year, there was one scholarship topic for student applicants to respond to:
In today's world, identity theft, building credit and maintaining good credit are essential elements in our financial lives.  How will you address these essential financial elements during your college years, and how will you guide your friends and family to address the above elements?  Your response should include details about how to protect yourself and what others should do to protect themselves from ID theft, as well as how you plan to build credit and maintain credit for your financial future.
Applicants submitted a written essay or video clip to answer the question, and had to be a member of the credit union by 12/31/13 and about to attend for fall 2014 or currently attending a 2 or 4 year college anywhere in the country.
"We are thrilled to be able to aid these admirable and bright students in their journey of success and education," said First Financial President and CEO, Issa Stephan.  "Our credit union puts a high priority on education, after all – that's how First Financial began 78 years ago, with a group of schoolteachers in Asbury Park."
View more about this year's scholarship winners on First Financial's blog.
About the First Financial Foundation:
Since 1994, First Financial has supported the Monmouth & Ocean communities with the Erma Dorrer Scholarship Program. Today, that program has been extended into the First Financial Foundation to assist charitable organizations of the Monmouth & Ocean County Communities.  The First Financial Federal Credit Union Foundation is a non-profit working to support a variety of community programs and organizations throughout Monmouth and Ocean Counties.  We direct 100% of your contributions to programs because all administrative expenses are paid for by First Financial Federal Credit Union.  To learn more, visit www.firstffcu.com.
---