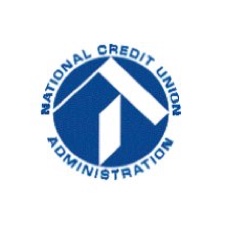 FSOC report calls for NCUA vendor authority
Matz Urges Credit Unions to Review Recommendations on Cybersecurity, Interest-Rate Risk and Asset-Liability Management
ALEXANDRIA, VA (May 19, 2015) – National Credit Union Administration Board Chairman Debbie Matz made this statement following today's release of the Financial Stability Oversight Council's 2015 annual report:
"I want to join the other members in expressing my thanks to the FSOC staff and the staffs of the member agencies for their diligence and hard work on this report. This report contains lessons for financial institutions of all sizes. I urge credit union officials to read this report carefully because, in particular, the recommendations on cybersecurity, interest-rate risk and asset-liability management are critical to the continuing health of the industry.
"Having served on the Council since its inception, I continue to believe that FSOC serves a vital purpose in identifying risks to financial stability, promoting market discipline and responding to emerging threats to the stability of the United States financial system.
"Much of our work is, by necessity, conducted out of the public eye, so some of our accomplishments are not readily apparent. However, FSOC is a unique venue where the member agencies come together to work collaboratively toward our common and critically important goals. FSOC participation continues to be valuable for NCUA in our role as the supervisor and insurer of the credit union system. It is critically important that we continually reconsider and evaluate risks to the credit union system, and participation in FSOC is a valuable component of that process.
"I'd like to briefly highlight some risks and recommendations in this year's annual that are particularly pertinent to the credit union sector. This year's annual report emphasizes operational risks, including cybersecurity risks, as an evolving and important threat. Credit unions are not immune to this threat, and NCUA has identified cybersecurity as a key supervisory priority.
"I am extremely pleased that the Council recommends the granting of examination and enforcement powers to NCUA and Federal Housing Finance Agency to oversee third-party service providers engaged respectively with credit unions and the government-sponsored enterprises. I view NCUA's inability to examine critical credit union service providers as a significant regulatory gap.
"The Council also identifies the threat posed by increased risk-taking in the current low-yield environment. Over the course of the last several years, many credit unions have increased their exposure to fixed-rate real estate, and more recently they have dramatically lengthened the tenor of their investments. These changes have exacerbated exposure to interest-rate movements. The Council recommends that supervisors, regulators and firm management continue to closely monitor and assess the heightened risks resulting from continued search-for-yield behaviors as well as the risks from potential severe interest-rate shocks. This is a high-priority area for NCUA, and over the past year we have seen meaningful decreases in long-term asset holdings as credit unions have reduced exposure to long-term investments.
"Again, thank you to the staff for their hard work, and I look forward to continued discussion and collaboration with this group."
The 2015 FSOC annual report is available on the Council's website. Matz is one of 10 voting members of the Council.
---
NCUA is the independent federal agency created by the U.S. Congress to regulate, charter and supervise federal credit unions. With the backing of the full faith and credit of the United States, NCUA operates and manages the National Credit Union Share Insurance Fund, insuring the deposits of more than 99 million account holders in all federal credit unions and the overwhelming majority of state-chartered credit unions. At MyCreditUnion.gov and Pocket Cents, NCUA also educates the public on consumer protection and financial literacy issues.
–NCUA–
---