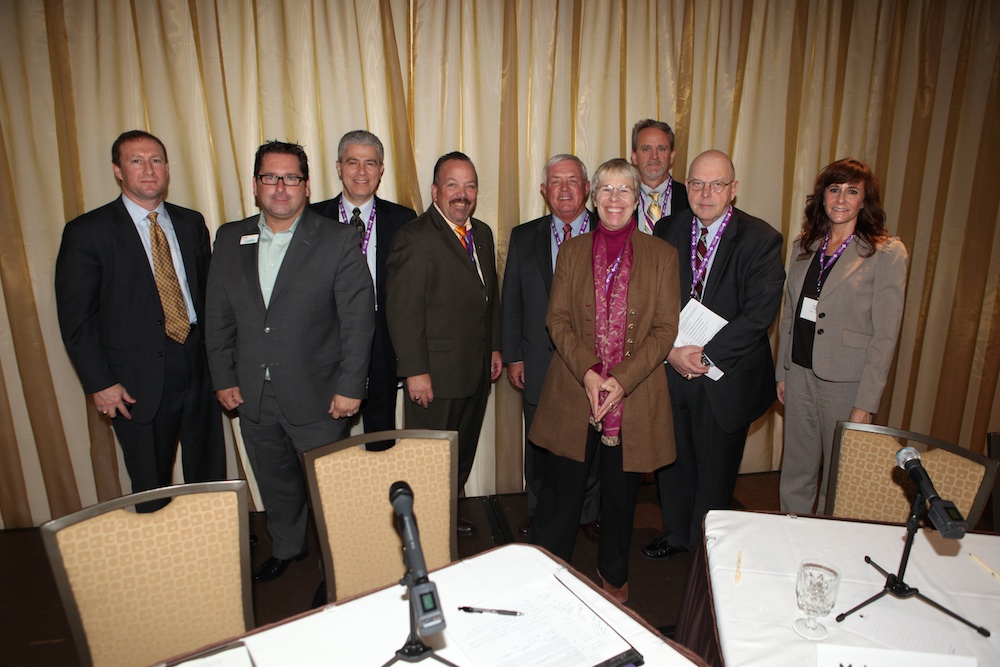 FTSI Hosts CFPB for Symposium on Innovation in Today's Regulatory Environment
Monrovia, California (January 3, 2012)—On Friday, December 7, 2012, FTSI hosted a business event featuring Gary Stein, Deposits Markets Program Manager, of the Consumer Financial Protection Bureau (CFPB). This event gathered credit union and community bank executives from California, Oregon and Washington to learn more about the government agency and regulatory issues impacting financial institutions. The event included a question and answer segment and an executive panel discussion.
Stein repeatedly implored the audience to reach out to the CFPB on regulatory matters effecting their institutions. "We want to hear from you when you have questions about consumer protection regulation," said Stein. Stein's presentation included an overview of the CFPB, in its first year of operation, which was established as an outcome of the Dodd-Frank Wall Street Reform and Consumer Protection Act of 2010 (Dodd-Frank Act). The panel included a diverse group of executive leaders from credit unions and community banks. Panelists gave their perspectives on real-life challenges facing the banking industry today. The panel gave their point of view on compliance with regulations impacting small and large institutions, technology development and ultimately the impact of both on their service to their customers and members.
Malon Updike, Director of Marketing and Deployment for the Americas at NCR Corporation, moderated the event. The lively executive panel discussion featured management from leading financial institutions in California. Gregg Stockdale, President/CEO at 1st Valley Credit Union currently serves on the CFPB Credit Union Advisory Council. This group's purpose is to advise the CFPB on the impact of regulations related to financial products or services on credit unions with less than $10 billion in assets. "Few institutions have made comments on these regulatory changes. The CFPB is interested in hearing from financial institutions directly," said Stockdale, echoing Stein's comments.
The panel likened regulatory balance to a pendulum. "Balance is key," said Laura Thompson, SVP and CIO of Orange County's Credit Union. "We don't need more, rather we need better regulation," said Jeff York, President and CEO of CoastHills Federal Credit Union. The panel also included Ken Nagel, SVP of Information Technology and CIO at Farmers and Merchants Bank and Rick Hoffman VP of Business Development and Legislative Affairs at Credit Union of Southern California.
About FTSI (www.ftsius.com)
Based in Southern California, FTSI is the largest independent provider of ATM services for credit unions and community banks in the Western Region. Connecting its clients with financial industry technologies since 1998, FTSI offers a comprehensive collection of cutting-edge ATM management solutions and professional services.
About Consumer Financial Protection Bureau
The Consumer Financial Protection Bureau is a 21st century agency that helps consumer finance markets work by making rules more effective, by consistently and fairly enforcing those rules, and by empowering consumers to take more control over their economic lives. For more information, visit www.ConsumerFinance.gov.
---