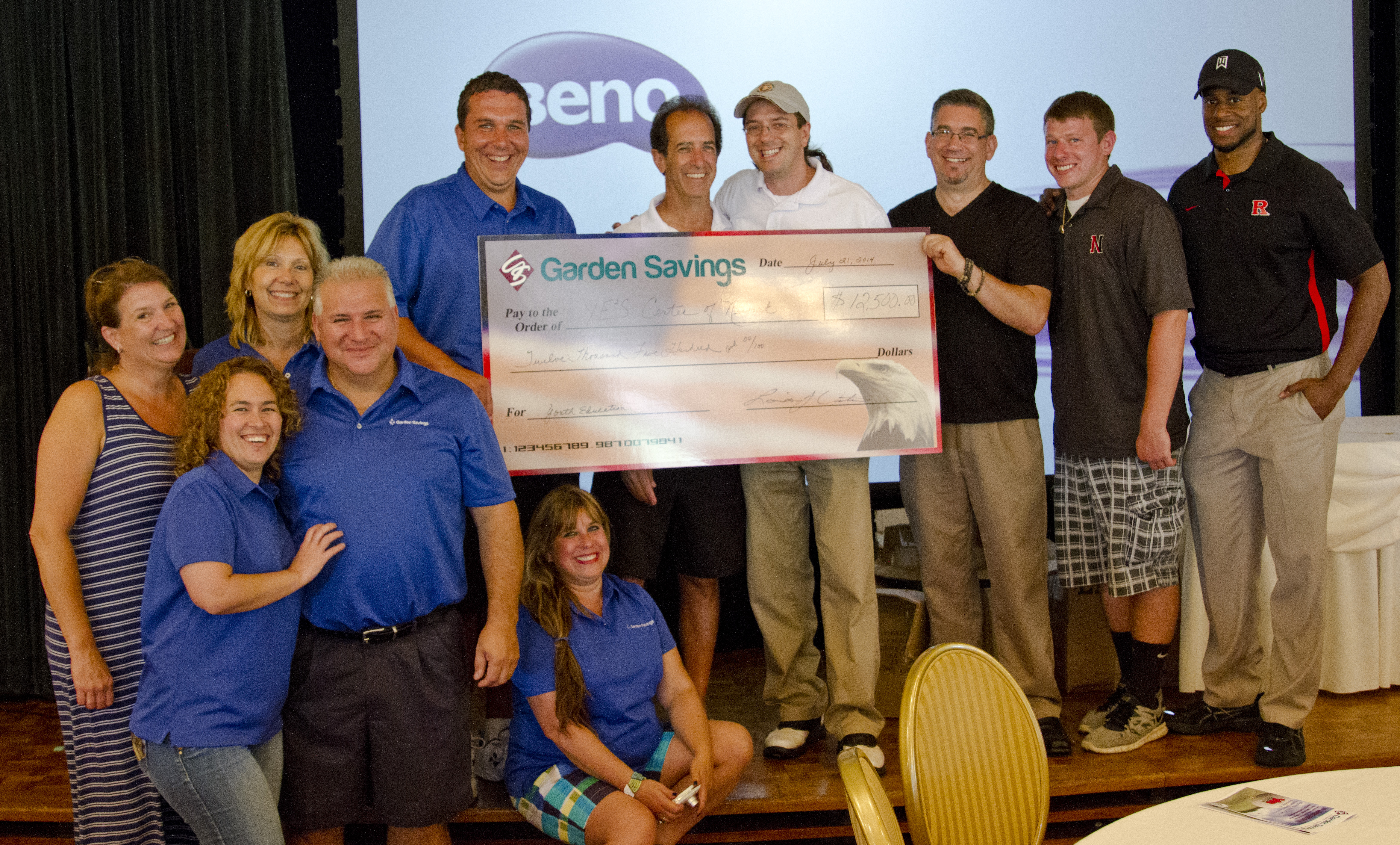 Garden Savings raises $12,500 for youth education in Newark
(July 25, 2014) — Garden Savings Federal Credit Union of Parsippany, NJ with branches in Newark and Dover, hosted its 4th annual charitable golf outing on Monday July, 21st to benefit the Youth Education and Employment Success Center of Newark.  The "YE2S Center" as it is commonly referred to, is a part of the Rutgers TEEM Gateway program and works to improve measurably the quality of life of Newark youth by expanding their educational, vocational, and employment opportunities.  The YE2S Center is headed by director Ken Karamichael who works closely with Garden Savings on several financial literacy incentives on a regular basis.
"We are pleased to present Ken Karamichael and the YE2S Center with a check for $12,500 as they continue to champion the cause for youth education in Newark," said Garden Savings' President and CEO Lou Vetere.  "Ken and his team do a wonderful job throughout the year in promoting the development of inner city youth.  It's a group we hold near and dear to our heart because of the work that they do and the common mission that they share with the credit union industry: the continued education of our young people."
The golf outing, which was held at Fiddler's Elbow Country Club in Bedminster, NJ, was attended by a record high 96 golfers in addition to staff and other guests.
PICTURED:  Left — Lynn Dockrill, CFO of Garden Savings and other members of the Garden Savings team; center –holding check Michael Powers, CSO of Garden Savings, Lou Vetere, President and CEO of Garden Savings, Ken Karamichael, Director of the YE2S Center; right members of the YE2S Center Team   
---