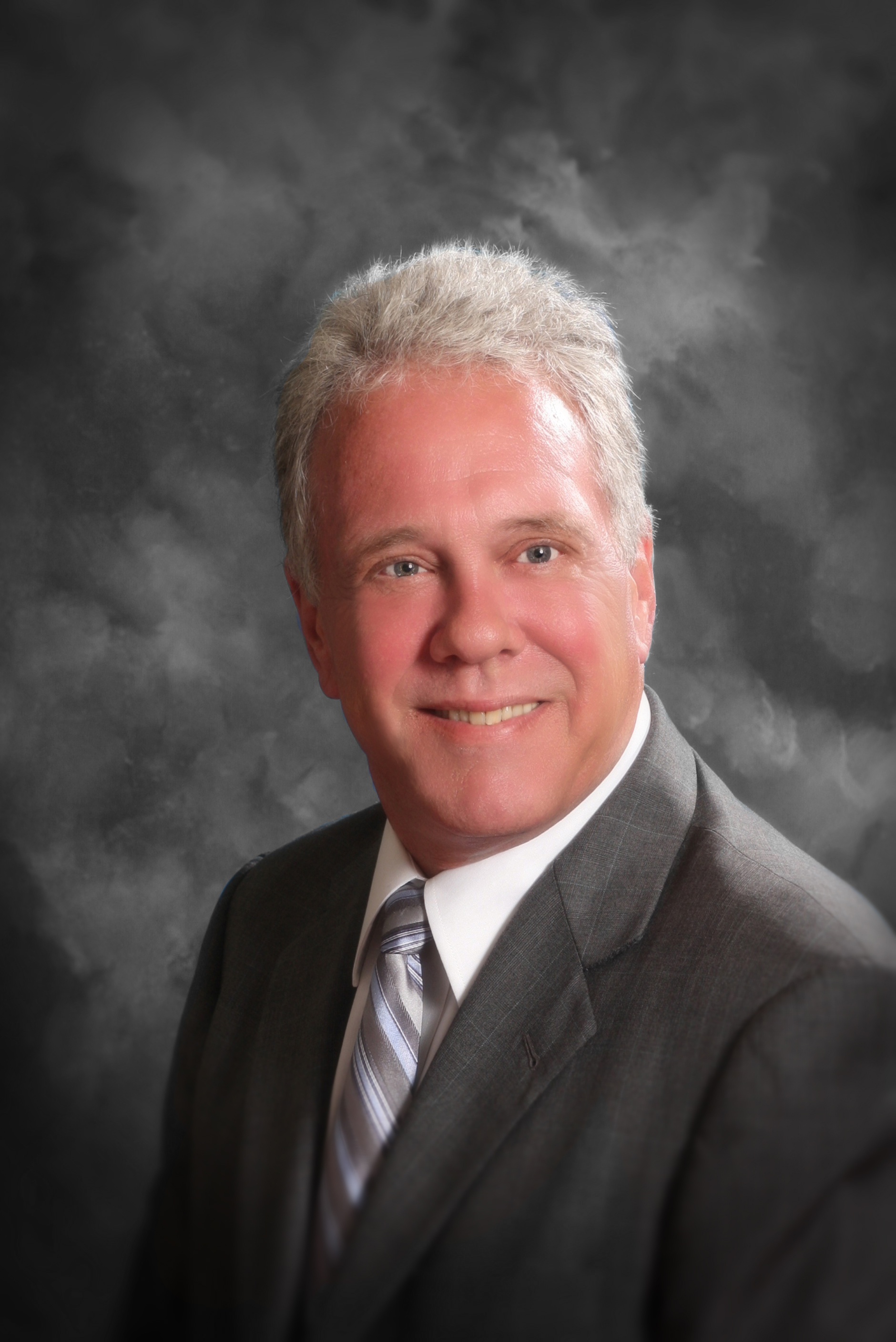 Gary Oakland Wins Wegner Award for Lifetime Achievement
National Credit Union Foundation to Present Four Awards on February 24, 2014
MADISON, WI (September 4, 2013) — In recognition of his visionary approach to leadership and extraordinary commitment to the credit union movement, the National Credit Union Foundation (NCUF) is pleased to announce Gary Oakland, retired President/CEO of BECU in Seattle, Wash., as one of three winners of the 2014 Herb Wegner Memorial Award for Lifetime Achievement.
This is the first time in NCUF's history that three awards for Lifetime Achievement will be given. Oakland's award will be one of four Herb Wegner Memorial Awards presented at a special dinner hosted by NCUF at the Grand Hyatt Washington on February 24, 2014, which is Monday night of the Credit Union National Association's 2014 Governmental Affairs Conference. Online registration for dinner tickets will be available later this year on the NCUF website (ncuf.coop).
"Gary is a slam dunk as a choice to bestow the Wegner Lifetime Achievement Award," said John Gregoire, Chair of NCUF Wegner Awards Selection Committee and President of The ProCon Group in Madison, Wis. "Gary's contributions to the credit union movement were so obvious as everything he touches turns to success for the average American consumer. It's evident in the growth of BECU, the state supervision system, dual credit union chartering, Biz Kid$, NCUF, and much more. It's also an honor to see Gary receiving the award rather than giving one."
Tireless Supporter of the Credit Union Movement
Over the course of his career, Oakland has supported the credit union movement in a myriad of ways. Those include serving on the board of the Credit Union National Association and as board chair for the Washington Credit Union League, the National Association of State Credit Union Supervisors (NASCUS), Filene Advisory Council and Board, and the National Credit Union Foundation.
In his time as CEO of BECU, he guided the credit union to provide aid for more than a dozen low income credit unions across the country, often single-handedly locating the funds to keep his fellow members-first organizations afloat in times of hardship. With his leadership, BECU was also able to play key roles in the founding of two low-income designate credit unions: TULIP Credit Union and Express Credit Union. Oakland also oversaw BECU's creation of Prime Alliance (now Mortgage Cadence), a Credit Union Service Organization that provides mortgage solutions to approximately 600 credit unions.

"Until his recent retirement, [Gary] ably served as an intellectual thought leader on every important issue facing credit unions," said Mary Martha Fortney, President and CEO of NASCUS. "Of particular note and importance are his dedication and efforts to make supplemental capital a reality for all natural person credit unions. We are seeing the result of Gary's work on this issue today as supplemental capital in being considered on Capitol Hill."

High-Impact Commitment to Member Value
Oakland is hailed for his unfaltering dedication to improving value for the credit union member. Exemplifying the effect of this commitment, BECU grew from 108,000 members when he took on the position of CEO in 1986 to over 775,000 members at the time of his retirement in 2012.
Oakland was known for accommodating the needs of Boeing employees and providing guidance in responsible financial practices. He also led the credit union to a statewide field of membership to allow more members of the community to benefit from the credit union advantage: member-focused service with better rates and fewer fees.
While this growth trajectory could have changed the organization's culture, Oakland held BECU true to its founding principles and the credit union philosophy of People Helping People. In 2006, BECU had an opportunity to return a portion of its reserves to its member base. He instated the Member Advantage account, which reversed the interest rate tiers, providing more return for smaller savings accounts and creating incentive to start saving at a time when U.S. savings rates were at or below 0.
"At the local level, Gary advocated for the member at every turn," said Rae K. Miles, President of Innovative Resources, LLC. "He changed policy to help Boeing employees when they needed it most and led by example in promoted the importance of thrift to the membership. His 'people helping people' efforts went well beyond the membership of BECU."
Biz Kid$ Spearhead
Among Oakland's most influential accomplishments was the role he played in the launch of the PBS program, Biz Kid$, an award-winning financial education show for youth. Through leading the production initiative, committing $500,000 initially and $1 million over-all, bringing together a group of credit unions that raised $2.6 million per year, and ultimately making the project a possibility, Oakland has become the face associated with the show's success.
After five seasons, Biz Kid$ has won 2 Emmy Awards and was nominated for 11 more. It claims nationwide recognition and makes a daily difference in the lives of its youth audiences.
"Had it not been for Gary's effort, leadership, financial and personal commitment, [Biz Kid$] would never have happened," said Rudy Hanley, President and CEO of SchoolsFirst FCU. "The result has been overwhelming. After five seasons, 13 Emmy nominations and 2 Emmy awards, the program is being delivered to millions of students through a variety of channels and participating organizations. The stature of the credit union brand has been greatly enhanced thanks to his vision and leadership."
Steadfast Dedication to Employees
Amidst his countless other commitments and initiatives, Oakland still managed to earn the full respect and gratitude of his employees for his supportive and encouraging approach to leadership. He put his employees before himself and made concerted efforts to urge them to embrace personal and career growth opportunities. As a result of Gary's compassion and attitude, BECU claims one of the lowest employee turnover rates in the industry and five former BECU employees are now CEOs of other credit unions.
"Gary understands that 'People Helping People' begins at home," said Roger Mauldin, BECU Director. "It was always important to Gary that employees have a healthy work-life balance, be paid a fair wage, receive good benefits and know they are appreciated."

"Man of Steel" Philanthropist
Described as a "Good Samaritan", Oakland has left a legacy that extends the credit union philosophy well outside the credit union movement. He is known for his generosity and selflessness as well as a tendency to go above and beyond the call of duty.
In 1995, at a member's suggestion, he led the establishment of the BECU Foundation, a chartered foundation that provides college scholarships to students who excel in academics, leadership and community service. Since its creation, the BECU Foundation has awarded more than $1.5 million to 715 students.

Oakland served on the Board of Seattle's Neighborhood Children's Club, helping many children get on the right track to a productive future, and has guided BECU to support a number of non-profit organizations that provide affordable housing, including Habitat for Humanity, Rebuilding Together, Impact Capital and Plymouth Housing.

"Gary has been a trailblazer and a most generous and dedicated philanthropist, both inside and outside of the credit union movement," said Robert L. Coleman, Director of Northwest Baptist FCU. "Gary Oakland's career was spent not only ensuring the absolute best for his membership, but also ensuring the success of those surrounding him."
About the Herb Wegner Memorial Awards:
The awards are named in honor of the late Credit Union National Association CEO Herb Wegner, whose tireless dedication, innovative ideas and deeds truly revolutionized the ways that credit unions serve their communities.  The awards that bear Wegner's name recognize his spirit of "innovative, creative, risk-taking" leadership. View past award recipients here.

About the National Credit Union Foundation (ncuf.coop):
The National Credit Union Foundation is the US credit union movement's primary national philanthropic program provider, fundraiser and grant-maker, working to help consumers achieve financial freedom through credit unions. Through NCUF grants and programs, credit unions provide widespread financial education, create greater access to affordable financial services, and empower more consumers to save, build assets, and own homes.

NCUF is funded primarily by investments in the award-winning Community Investment Fund (CIF) and by generous Corporate Supporters led by the Credit Union National Association and CUNA Mutual.  All NCUF donors provide support that empowers NCUF and state credit union foundations to make financial freedom achievable through credit unions.
The National Credit Union Foundation is a 501(c)(3) tax-exempt charitable organization. NCUF continues to earn the Better Business Bureau seal of approval as an "Accredited Charity" for meeting all 20 BBB Wise Giving Alliance Standards for national charities.
---