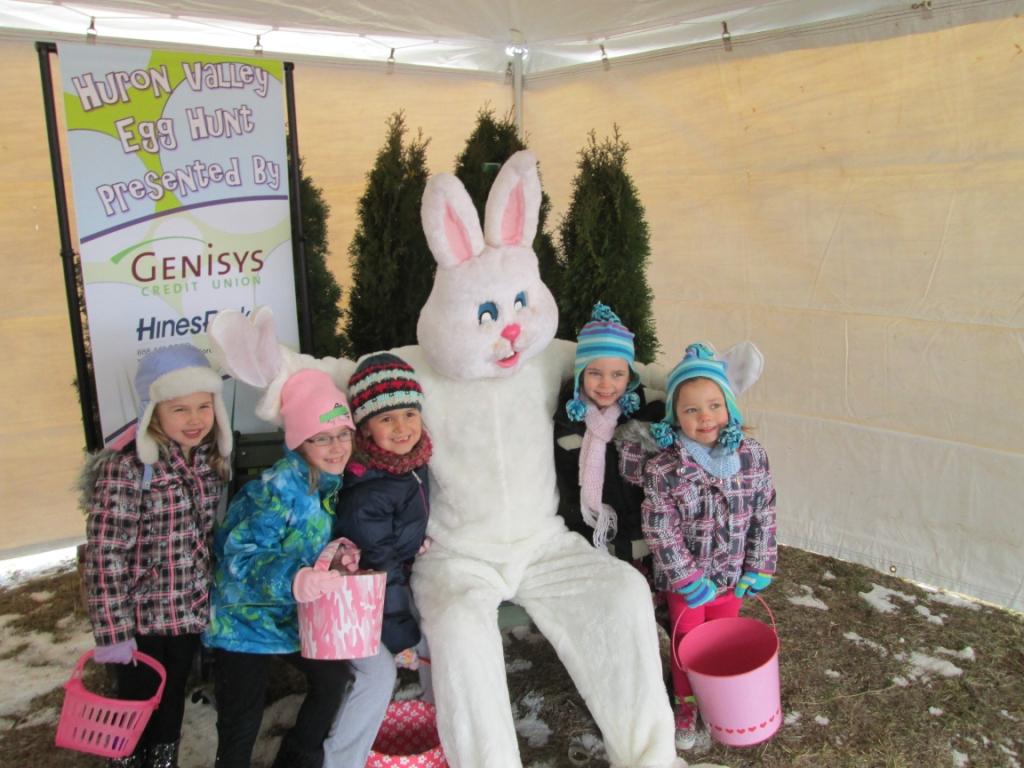 Genisys Hosts Egg-citing Community Egg Hunt
AUBURN HILLS, MI (April 2, 2013) – Genisys Credit Union was recently the presenting sponsor for the Annual Huron Valley Egg Hunt, which took place at Duck Lake Pines Park in Highland.
The event, hosted by The Huron Valley Chamber of Commerce, attracted several hundred children from the Huron Valley School District along with their parents. Families were able to visit the Easter Bunny, have their face painted, and participate in multiple kids activities.
"It's great to see how excited the kids are when we start the Egg Hunt," said Laura Bolyard, Events Manager at the Huron Valley Chamber of Commerce.
This is the fifth year that Genisys Credit Union has been the presenting sponsor of the Egg Hunt.
"This is one of the many wonderful events that Genisys sponsors for the children," said Jackie Buchanan, President/CEO. "We are glad to be apart of something that brings smiles to many children in the Huron Valley community."
For more information on how you can become involved with this event, please visit the Huron Valley Chamber of Commerce website at www.huronvcc.com.
Genisys Credit Union is a not-for-profit, member-owned financial institution that has been committed to helping its members financially since 1936. Based out of Auburn Hills, MI, Genisys is one of the largest credit unions in Michigan and one of the strongest in the country. We are proud to be making a difference in our communities, and we truly believe that Genisys is "where you come first". Connect with us on Facebook and Twitter by following "GenisysCU". For convenient access to your account, download our iPhone App in the iTunes Store and Android App in the Google Play Store. For more information or a calendar of events, visit us online at www.genisyscu.org.
---