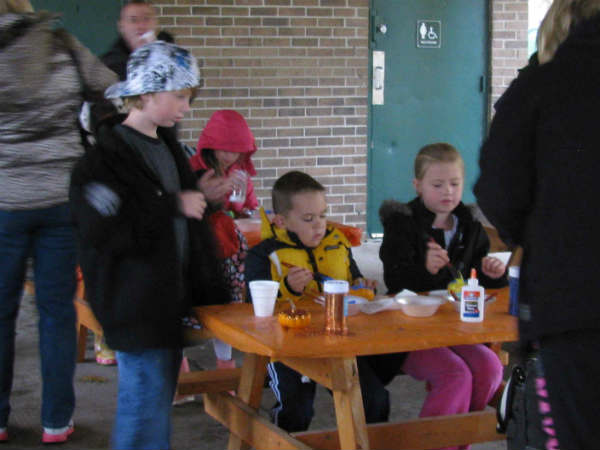 Genisys is going to have a spooktacular time in Shelby
SHELBY TOWNSHIP, MI (October 17, 2013) — Genisys Credit Union, which provides services to anyone who lives or works in the Lower Peninsula, will continue to make a difference in the Shelby Township community by sponsoring the Shelby Township Parks & Recreation Department's Halloween Spooktacular on October 19, 2013, at River Bends Park. Genisys will be providing co-branded metallic bags with Henry Ford Hospital to hand out to kids for trick-or-treating.
This free fall family event is in celebration of Halloween and will feature a Trunk-or-Treat, where families decorate their vehicles for Halloween and children can go "trunk to trunk" for candy and other goodies. A prize will be awarded for the best decorated vehicle.
"It will be fun to see all of the families dressed up to celebrate the season," said Jackie Buchanan, President/CEO. "This event will be a great way to provide a fun and safe trick-or-treating experience for kids in the community."
Other festivities will include Halloween themed games run by Eisenhower High School's Key Club, and a Boo-rific Bouncer courtesy of All Around Tents, and light refreshments.
The Shelby Township Parks & Recreation Department has hosted this event in one form or another for over 20 years. Genisys has sponsored it for the past five years and continues to give back by sponsoring numerous events in the Shelby community throughout the year.
About Genisys Credit Union:
Genisys Credit Union is a not-for-profit, member-owned financial institution that has been committed to helping its members financially since 1936. Based out of Auburn Hills, MI, Genisys is one of the largest credit unions in Michigan, with over 138,000 members and 23 branch locations. Anyone who lives or works anywhere in the Lower Peninsula of Michigan can open an account at Genisys Credit Union. They are proud to be making a difference in their communities, and truly believe that Genisys is "where you come first". Connect with Genisys on Facebook and Twitter by following "GenisysCU". For convenient access to your account, download the Genisys iPhone App in the iTunes Store and Android App in the Google Play Store. For more information or a calendar of events, visit Genisys online at www.genisyscu.org.
---