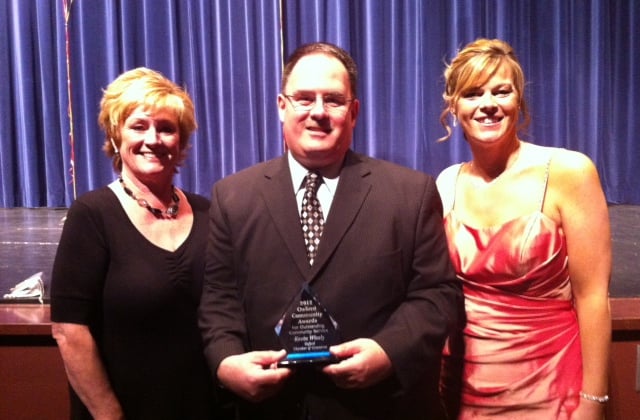 Genisys Manager Named Oxford Chamber Member of the Year
Auburn Hills, MI, November 14, 2012 – Genisys Credit Union's Oxford Branch Manager, Kevin Wisely, was recently named the Oxford Chamber of Commerce 2012 Member of the Year.
"This award is awarded to someone who gives their time, energy, talent, and goes above and beyond the roles that they serve," said Holly Bills, Oxford Chamber of Commerce Executive Director.
Wisely has been an Oxford Chamber of Commerce Board Member since 2008 and has served as both President and Vice President.
"We are extremely proud of Kevin for his accomplishment and dedication to the Oxford community," said Jackie Buchanan, President/CEO.
Wisely is described by his fellow board members as dedicated, friendly, and always willing to go above and beyond the call of duty.
"He has generously been a sponsor for chamber events both professionally and personally, and his response when asked to help is always – 'Let me see if I can make it work,' said Chris Hoard, Oxford Chamber of Commerce President.
In addition to his role on the board, Wisely also serves on the Oxford DDA and is an Optimist member.
Genisys Credit Union is proud to be making a difference in our communities, and we truly believe that Genisys is "where you come first". We are locally owned, locally controlled and continue to receive BauerFinancial's five-star rating for financial safety and soundness. Follow genisyscu on Facebook and Twitter for contests, promotions and other helpful information. A calendar of events can also be found on our website at www.genisyscu.org.
---