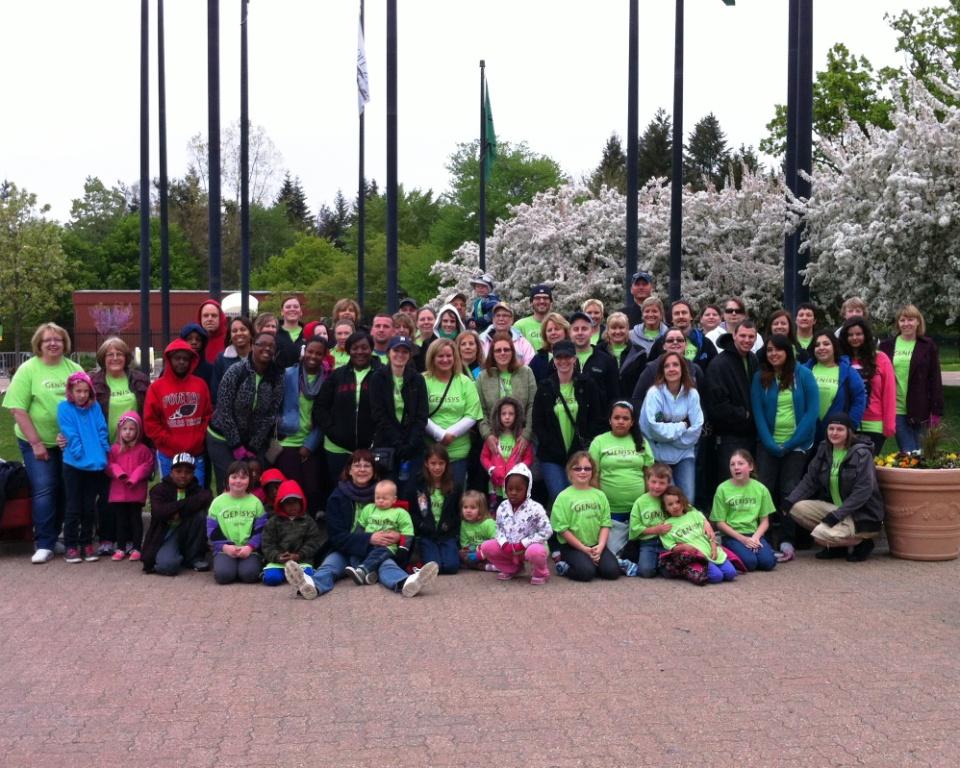 Genisys Sponsors Arthritis Foundation Walk at Detroit Zoo
AUBURN HILLS, MI (May 24, 2013) Genisys Credit Union was a recent sponsor for the Arthritis Foundation Walk at the Detroit Zoo. Genisys donated $2,500 from their employee casual fund toward the cause.
"On behalf of the 46 million adults and 300,000 children who live with arthritis, the nation's leading cause of disability, thank you for supporting the Arthritis Foundation in its mission to provide leadership in the prevention, control and cure of arthritis," said Laurie Rupp, Arthritis Foundation Community Development Manager.
Money collected from the event is used to fund arthritis research projects, create and maintain "life improvement" land and water-based exercise programs and sponsor a week-long residential summer camp called "Camp Dakota" for Michigan children who live with arthritis and related diseases.
"Genisys is proud to not only sponsor a cause that affects so many people, but to take their motto, 'let's move together,' literally by having volunteers participate in the Arthritis Walk," said Jackie Buchanan, President/CEO.
In Michigan, 2.5 million adults and 10,300 children live with the daily pain and limitations from more than 100 forms of arthritis.
For more information about the Arthritis Foundation, please visit www.arthritis.org.
Genisys Credit Union is a not-for-profit, member-owned financial institution that has been committed to helping its members financially since 1936. Based out of Auburn Hills, MI, Genisys is one of the largest credit unions in Michigan and one of the strongest in the country. We are proud to be making a difference in our communities, and we truly believe that Genisys is "where you come first". Connect with us on Facebook and Twitter by following "GenisysCU". For convenient access to your account, download our iPhone App in the iTunes Store and Android App in the Google Play Store. For more information or a calendar of events, visit us online at www.genisyscu.org.
---