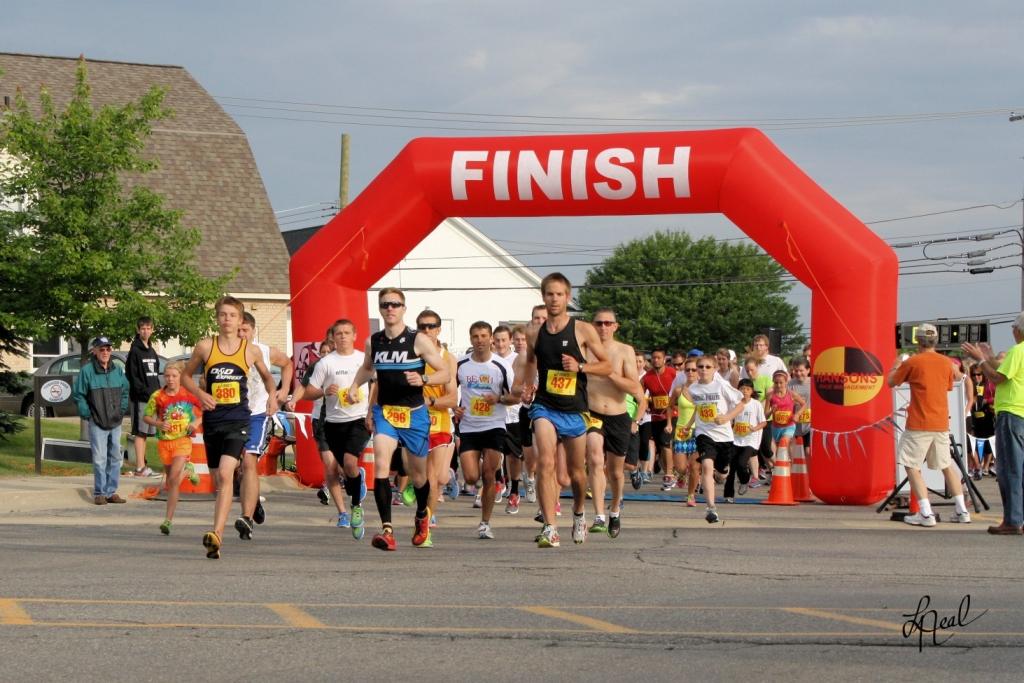 Genisys Sponsors First Crittenton 5K Run/Walk
5K Fun Run/Walk Proceeds to Support Construction of Crittenton's New Patient Tower

AUBURN HILLS, MI (June 25, 2013) Genisys Credit Union, which provides services to anyone who lives or works in the Lower Peninsula, proudly sponsored Crittenton Foundation's 5K Fun Run/Walk, which was part of the 34th Annual Golf, Tennis, & Fun, a multi-day event in Rochester.
This was the first year for the 5K, which started and finished at Crittenton Hospital Medical Center, spanned two different cities and included the Paint Creek Trail and the Tienken Rd. Hill, which are also part of the Brooksie Way Marathon.
With over 300 attendees, the event was a success and included toddlers, pets, families, experienced runners, and seniors. Cheerleading squads from Stoney Creek, Rochester, and Rochester Adams high schools were present to cheer on runners as they started the race. Prizes were awarded to the top three finishers in each division. Winners in each age group were awarded custom steel water bottles.
"Genisys is happy to support the Crittenton Foundation and their commitment to improving the health and wellness of those in the community," said Jackie Buchanan, President/CEO.
Proceeds from the race will support the hospital's new 165,000 square foot patient tower, scheduled to open in 2014.
"We are so grateful for our title race sponsor, Genisys Credit Union, for supporting Crittenton," said Melinda Conaway Callahan, Crittenton Foundation President. "Their generosity saves lives and makes a difference for our patients. Together we are promoting healthy lifestyles and making a difference by supporting the health and wellness of those in our community."
About Genisys Credit Union
Genisys Credit Union is a not-for-profit, member-owned financial institution that has been committed to helping its members financially since 1936. Based out of Auburn Hills, MI, Genisys is one of the largest credit unions in Michigan, with over 138,000 members and 24 branch locations. Anyone who lives or works anywhere in the Lower Peninsula of Michigan can open an account at Genisys Credit Union. They are proud to be making a difference in their communities, and truly believe that Genisys is "where you come first". Connect with Genisys on Facebook and Twitter by following "GenisysCU". For convenient access to your account, download the Genisys iPhone App in the iTunes Store and Android App in the Google Play Store. For more information or a calendar of events, visit Genisys online at www.genisyscu.org.
---