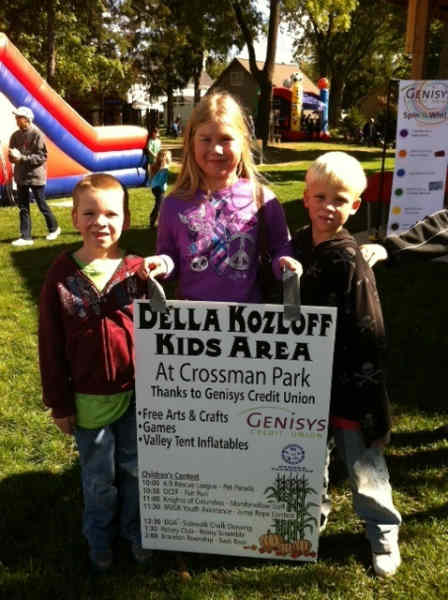 Genisys sponsors Septemberfest
ORTONVILLE, MI (September 23, 2013) — Genisys Credit Union, which provides services to anyone who lives or works in the Lower Peninsula, will continue to make a difference in the Brandon Township community by sponsoring Septemberfest on September 28, 2013 in Downtown Ortonville.
In years past, thousands of people have attended Septemberfest for arts and crafts, classic car show, petting zoo, music, food and more. Septemberfest has also been open to two streets of vendors since 2000, giving them the opportunity for increased awareness and welcoming the attendees to shop and buy local.
"This event is all about family fun and community involvement," said Jackie Buchanan, President/CEO, "Genisys is very proud to be able to continue to be the corporate sponsor of such a fun aspect of Septemberfest free to the kids each year."
About Genisys Credit Union
Genisys Credit Union is a not-for-profit, member-owned financial institution that has been committed to helping its members financially since 1936. Based out of Auburn Hills, MI, Genisys is one of the largest credit unions in Michigan, with over 138,000 members and 24 branch locations. Anyone who lives or works anywhere in the Lower Peninsula of Michigan can open an account at Genisys Credit Union. They are proud to be making a difference in their communities, and truly believe that Genisys is "where you come first". Connect with Genisys on Facebook and Twitter by following "GenisysCU". For convenient access to your account, download the Genisys iPhone App in the iTunes Store and Android App in the Google Play Store. For more information or a calendar of events, visit Genisys online at www.genisyscu.org.
---