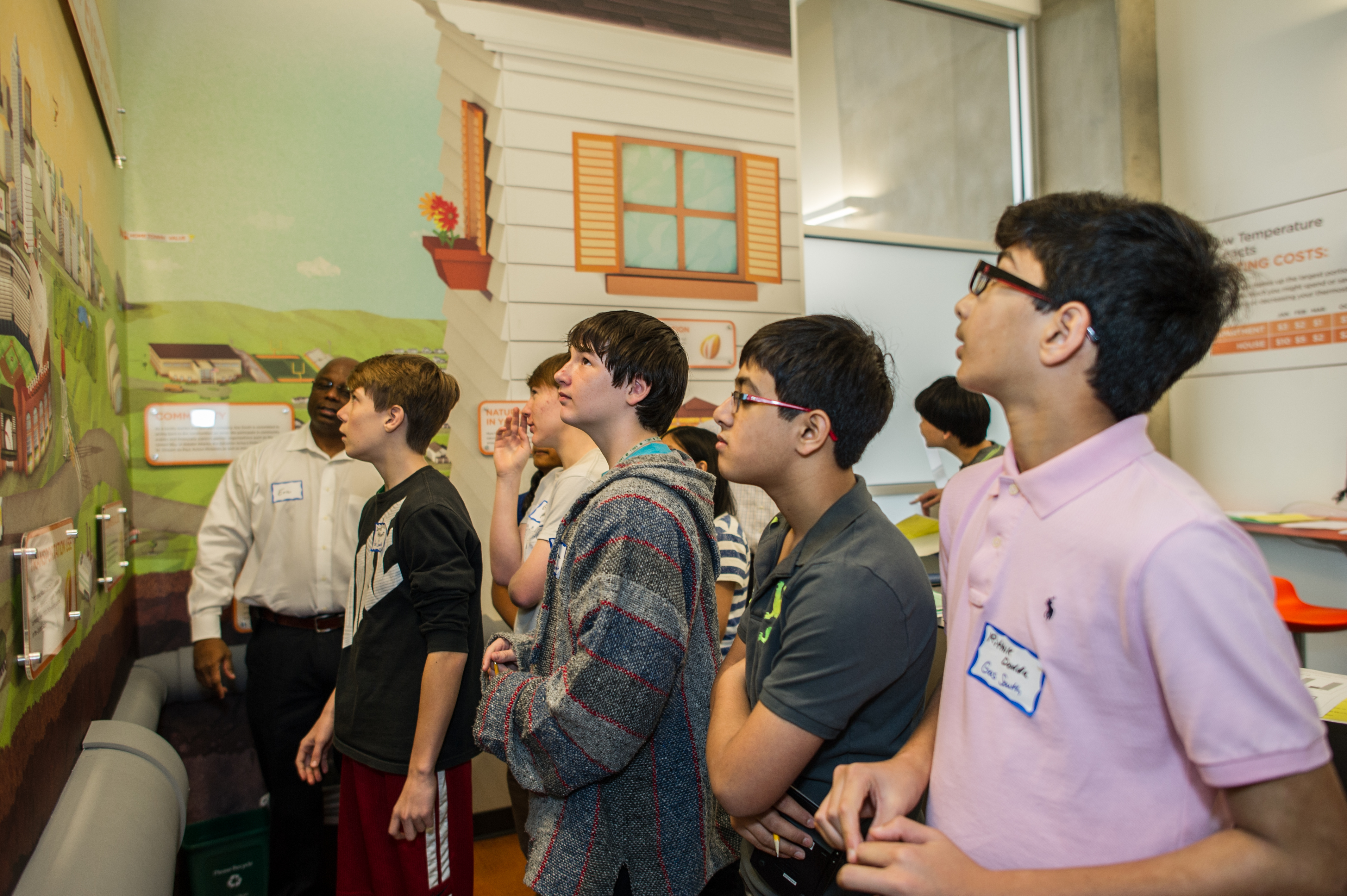 Georgia United Credit Union and Delta Community Credit Union partner to Sponsor Biztown® Storefront at Junior Achievement Gwinnett Discovery Center
Partnership supports the cooperative and community-minded spirit of the credit union movement
DULUTH, GA (May 4, 2015) — Georgia United Credit Union and Delta Community Credit Union announce a new collaboration to sponsor a Junior Achievement BizTown storefront at the forthcoming Junior Achievement (JA) Gwinnett Discovery Center in Gwinnett County.
"JA BizTown provides a unique simulated economy where middle school students gain hands-on experience with completing a day's work, developing budgets, depositing paychecks and making purchasing decisions," said Michelle Shelton, chief marketing officer at Georgia United. "We're excited about this opportunity to provide access to these critically important life lessons."
"In addition to money-management skills, students assigned jobs at our joint credit union storefront will also learn the importance of investing in their communities," said Jai Rogers, vice president of business development at Delta Community. "Georgia United, Delta Community and all credit unions share a mission to foster financial responsibility as well as good corporate citizenship."
Scheduled to open in August 2015, the Gwinnett facility will be Georgia's second JA Discovery Center. The first opened in 2013 in Atlanta. The JA Gwinnett Discovery Center will be located on the campus of the new Discovery High School at 1335 Old Norcross Rd in Lawrenceville, Ga. It is expected to serve 12,500 students annually.
About Junior Achievement of Georgia
Junior Achievement (JA) of Georgia is dedicated to giving young people the knowledge and skills they need to own their economic success, plan for their future, and make educated academic and economic choices. JA programs are delivered by corporate and community volunteers, and provide relevant, hands- on experiences to students from kindergarten through high school. JA of Georgia offers multiple programs, including in-class programs, JAMS and JA Fellows all of which focus on entrepreneurship, personal financial literacy and workforce readiness. During the 2013/2014 school year, JA of Georgia served 164,000 students statewide through five district offices located in Atlanta, Columbus, Dalton, Gainesville and Savannah. For more information, visit www.georgia.ja.org or call 404-257-1932.
About Delta Community Credit Union
Delta Community Credit Union is a not-for-profit financial cooperative with a mission of providing consumers better service and value on the deposit, loan, investment and insurance products they use to manage their household expenses and save for the future. Delta Community was founded in 1940 and has become Georgia's largest credit union with $4.8 billion in assets and 26 branch locations. The Credit Union now welcomes residents of 11 metro Atlanta counties and employees of more than 140 businesses, including Chick-fil-A, Delta Air Lines, RaceTrac and UPS.
About Georgia United Credit Union
Established in 1958, Georgia United Credit Union is one of the largest and strongest member-owned credit unions in Georgia with over 130,000 members, 17 branches—of which are 5,000 shared branches— and over 100,000 surcharge-free ATMs nationwide. As a full-service financial institution committed to improving its members' lives and local communities, Georgia United serves all State Agency employees, Board of Regents colleges and universities, employees of over 500 companies and 11 county school systems.
Photo caption: Georgia's first BizTown opened in Atlanta in 2013 at Junior Achievement's Chick-fil-A Foundation Discovery Center.
---