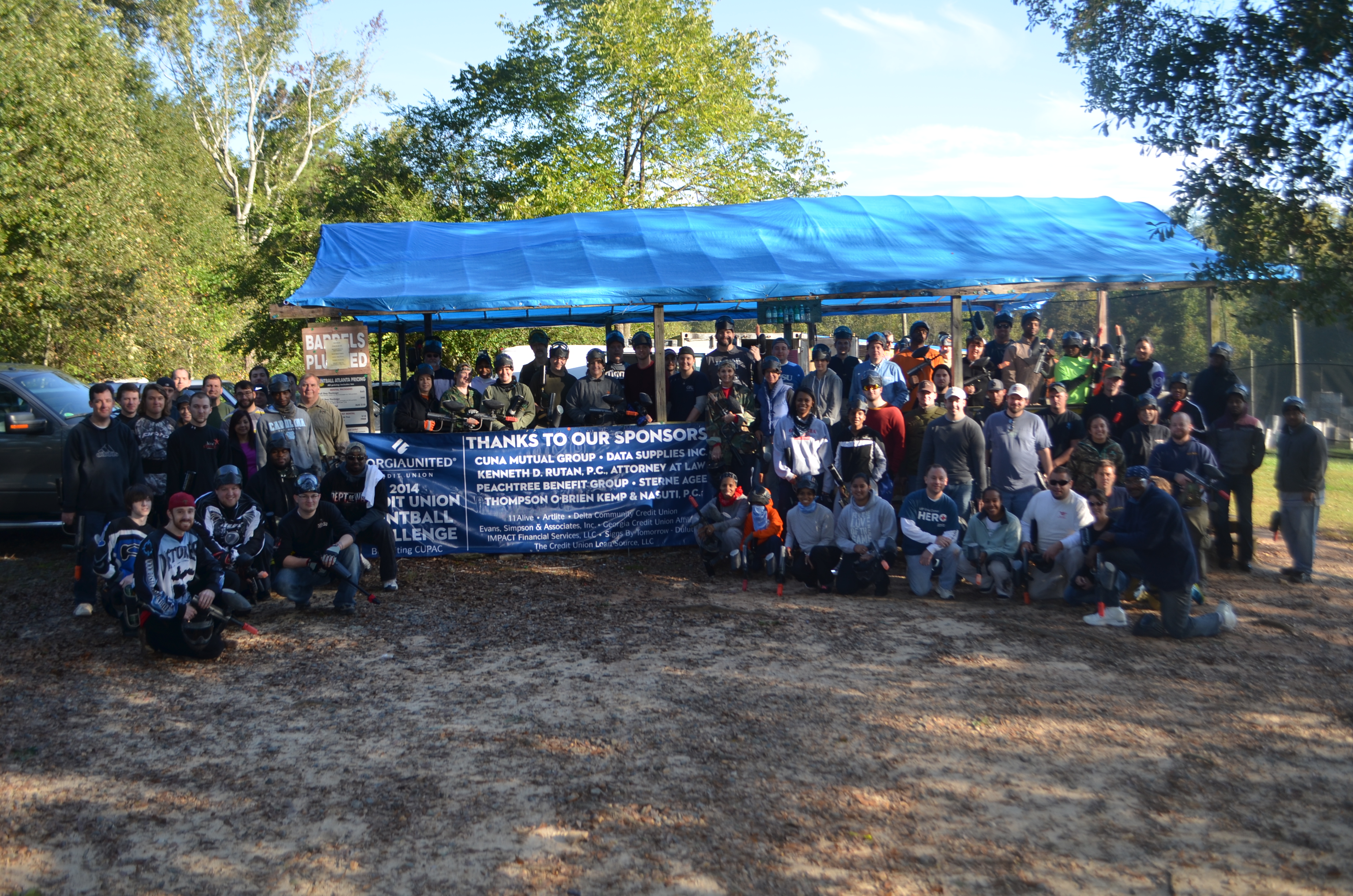 Georgia United Credit Union raises $10,821 for CUPAC in 12th Annual Paintball Tournament
DULUTH, GA (October 20, 2014) — Georgia United Credit Union's 12th annual Credit Union Paintball Tournament continues to bring in significant dollars to support the Georgia Credit Union Affiliates' Political Action Committee (CUPAC) fund.  A popular alternative to a traditional golf tournament fundraiser, the 2014 Georgia United Paintball Challenge raised $10,821.
Georgia United hosted the tournament and has invited other local credit union employees and sponsors to participate. This year's tournament consisted of 12 teams of 7 players each, competing in a "round robin" elimination tournament for this year's coveted trophies. DOCO Credit Union from Albany repeated as champion. Teams from Georgia's Own Credit Union and Georgia United Credit Union came in second and third place, respectively. The event was held at Paintball Atlanta in Alpharetta on Saturday, October 18.
About Georgia United Credit Union
Georgia United Credit Union is ranked as one of the top credit unions in Georgia in both size and safety at $998 million in assets, 128,000 members and 220 employees.  Georgia United seeks to make members' lives easier by offering products, services and education to help members meet their needs and achieve their goals.
Georgia United Credit Union serves all State Agency employees, Board of Regents colleges and universities, employees of over 500 companies and 11 county school systems.  Additional information may be located at georgiaunitedcu.org.
---