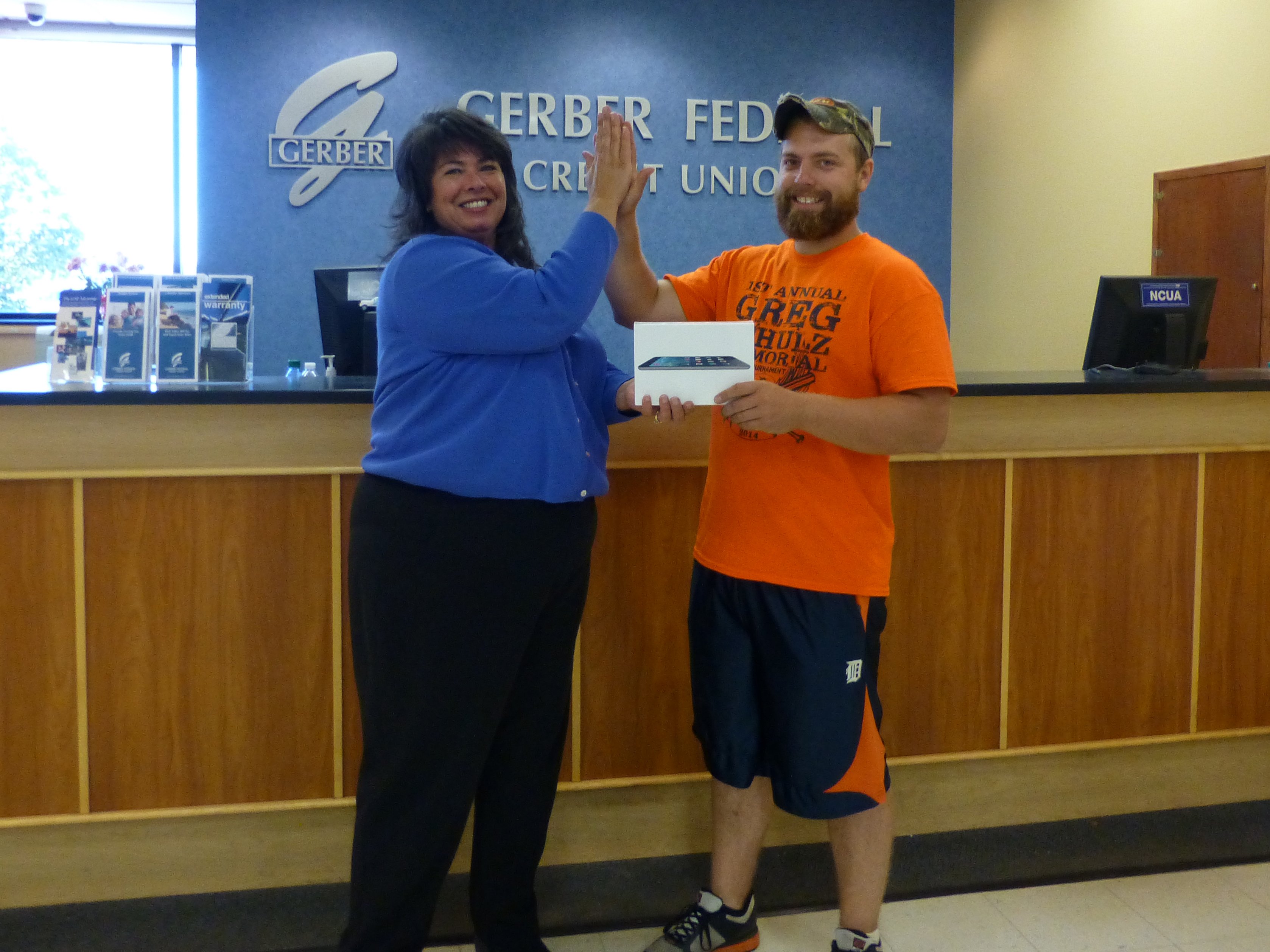 Gerber FCU gives a high-five and a new iPad mini to member!
FREMONT, MI  (October 8, 2014) — Gerber Federal Credit Union (Gerber FCU) Corporate Branch Manager, Brenda Bice (pictured left), awarded credit union member Dylan Ferguson (pictured right) with a new iPad Mini following a mobile banking enrollment drive.  All members (excluding employees and their families) who enrolled in the new Mobile Teller app by September 19th, were entered into the drawing.
Gerber FCU members can now access their Gerber Federal Credit Union accounts using their smartphone or tablet. With the same level of security as Web Teller online banking, Gerber FCU's Mobile Teller allows you to check balances, track recent transactions, deposit a check using Mobile Check Deposit, or transfer funds between accounts.  Best of all, it's FREE!  Download the Mobile Teller app today from the Apple App Store or the Google Play Store.
Gerber Federal Credit Union has more than 13,000 members with assets totaling over $122 million.  Over 120 businesses have partnered with Gerber FCU to offer the benefit of credit union membership to their employees, volunteers and family members!  For membership details, visit www.gerberfcu.com/youbelong.  Gerber FCU has two offices located in Fremont, MI, one in Newaygo, MI and one in Fort Smith, AR.  Connect with us on Facebook, Linkedin and Twitter.
---