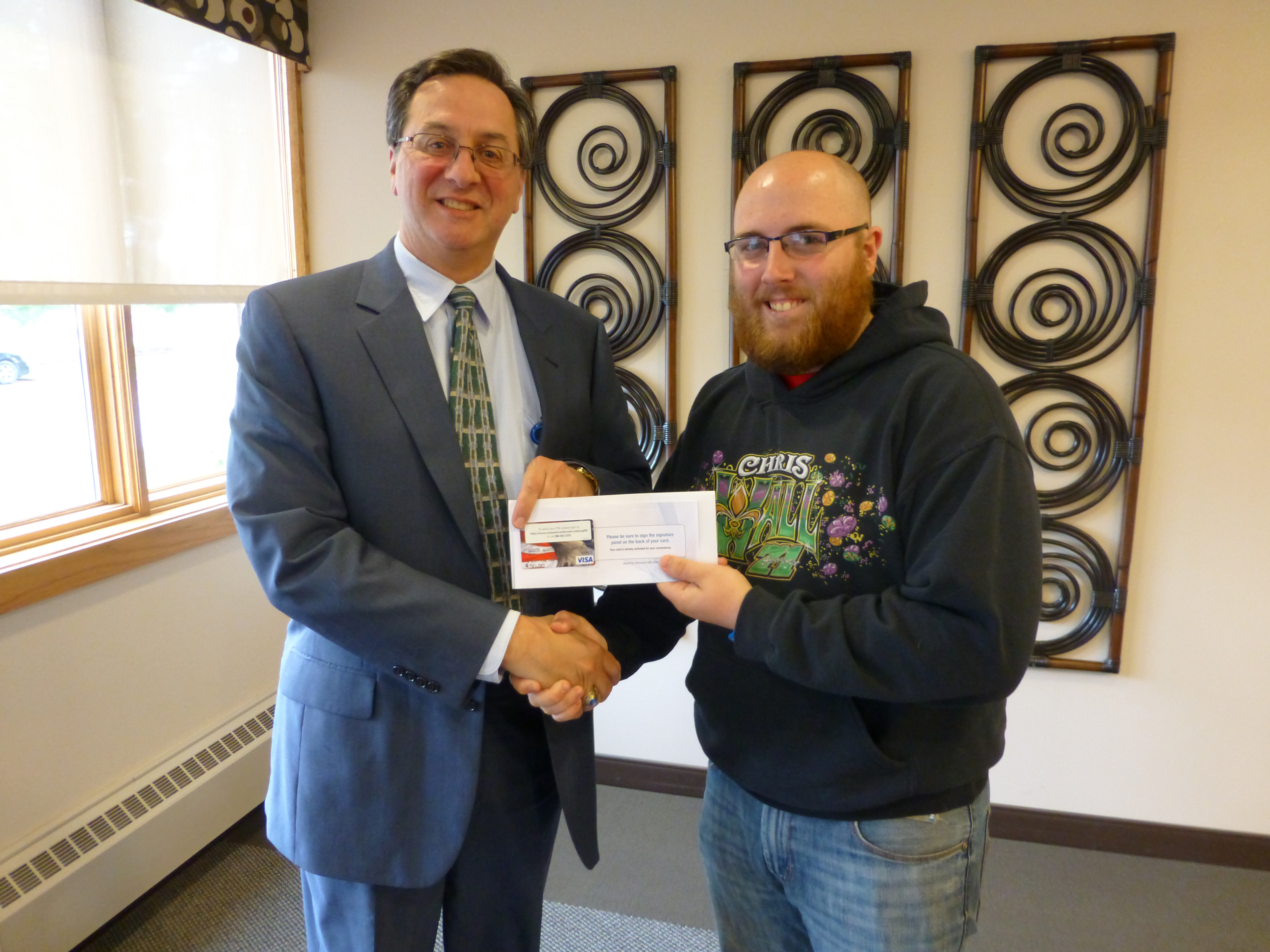 Gerber FCU rewards facebook friend with a $50 Visa gift card
FREMONT, MI (June 18, 2014) — Gerber Federal Credit Union (Gerber FCU) conducted their annual Facebook friend drawing in early June.  John Buckley, President/CEO (shown left), awarded a $50 Visa Gift Card to credit union member and Facebook friend Zachary Delong (shown right) after his name was randomly selected.  It pays to be a Gerber FCU member!  Connect with us on Facebook at www.facebook.com/gerberfcu.
Gerber Federal Credit Union has more than 13,000 members with assets totaling over $124 million.  Over 120 businesses have partnered with Gerber FCU to offer the benefit of credit union membership to their employees, volunteers and family members!  For membership details, visit www.gerberfcu.com/youbelong.  Gerber FCU has two offices located in Fremont, MI, one in Newaygo, MI and one in Fort Smith, AR.  Connect with us on Facebook, Linkedin and Twitter.
---