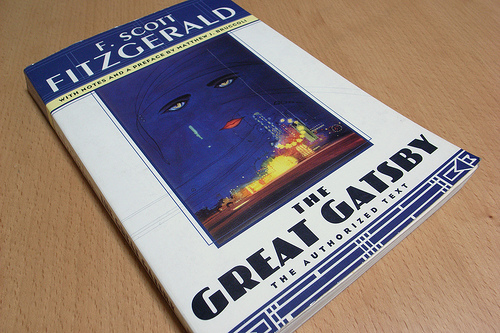 GoBankingRates.com Finds "The Great Gatsby" Would be Buried Under $22.8 Million in Debt by Today's Standards in New Publication
In the upcoming film release of F. Scott Fitzgerald's novel, "The Great Gatsby," moviegoers will encounter the eccentric and lavish lifestyle of protagonist, Jay Gatsby. To help viewers understand the consequences of such spending, personal finance site GoBankingRates.com calculates the cost of his worldly indulgences and uncovers how deep in debt a modern-day Gatsby would be.
EL SEGUNDO, CA, May 9, 2013 – "The Great Gatsby," which releases in theaters across the U.S. on May 10, depicts the wildly extravagant lifestyle of the stories' protagonist, Jay Gatsby. In a new article on GoBankingRates.com, expert contributor, Paul Sisolak, details the supposed net worth of such a character and breaks down how much debt a modern-day Gatsby would have to shoulder in order to maintain his over-the-top spending.
According to the Forbes "Fictional 15" of 2010, a list of the richest fictional characters by net worth, Jay Gatsby is ranked #14 on the list with an estimated net worth of $1 billion. However, GoBankingRates' investigation reveals that Jay Gatsby's spending on high-ticket items threatens his future rankings.
The GoBankingRates article detailing Jay Gatsby's expenses includes:
1. Rolls Royce Phantom: For a new 2013 version of the luxury car, Gatsby copycats can expect to spend approximately $470,000.
2. Long Island estate: While Jay Gatsby's West Egg neighborhood doesn't actually exist, the article compares it to the real-life Gold Coast region of Long Island, where homes run as high as $2.4 million in the Cold Spring Harbor area, based on Trulia.com data.
3. Room at the Plaza Hotel: A stay at the hotel's new "Fitzgerald Suite" is in order for an up-and-coming Jay Gatsby. According to the U.K.'s Telegraph, the top-tier suite was recently opened to commemorate the Leonardo DiCaprio remake, and runs at $2,800 per night.
While The Great Gatsby protagonist boasted a net worth that could support such spending, few of today's consumers can say the same.
"If you can afford it, more power to you," states Paul Sisolak, "But without giving too much of the plot away, money didn't solve any of Jay Gatsby's problems; it just produced more."
"Saving money and spending wisely are your best bet if you're aiming for financial responsibility … and not financial ruin," adds Sisolak.
In fact, the article reveals Gatsby hopefuls of today's modern era would have to go into approximately $22.8 million in debt in order to sustain "The Great Gatsby" lifestyle.
Click here to see the breakdown of Jay Gatsby's total calculated debt.
For questions about this report or to schedule an interview with a GoBankingRates.com editor, please use the contact information below.
About GoBankingRates.com
GoBankingRates.com is a national website dedicated to connecting readers with the best interest rates on financial services nationwide, as well as informative personal finance content, news and tools. GoBankingRates.com collects interest rate information from more than 4,000 U.S. banks and credit unions, making it the only online rates aggregator with the ability to provide the most comprehensive and authentic local interest rate information.
---