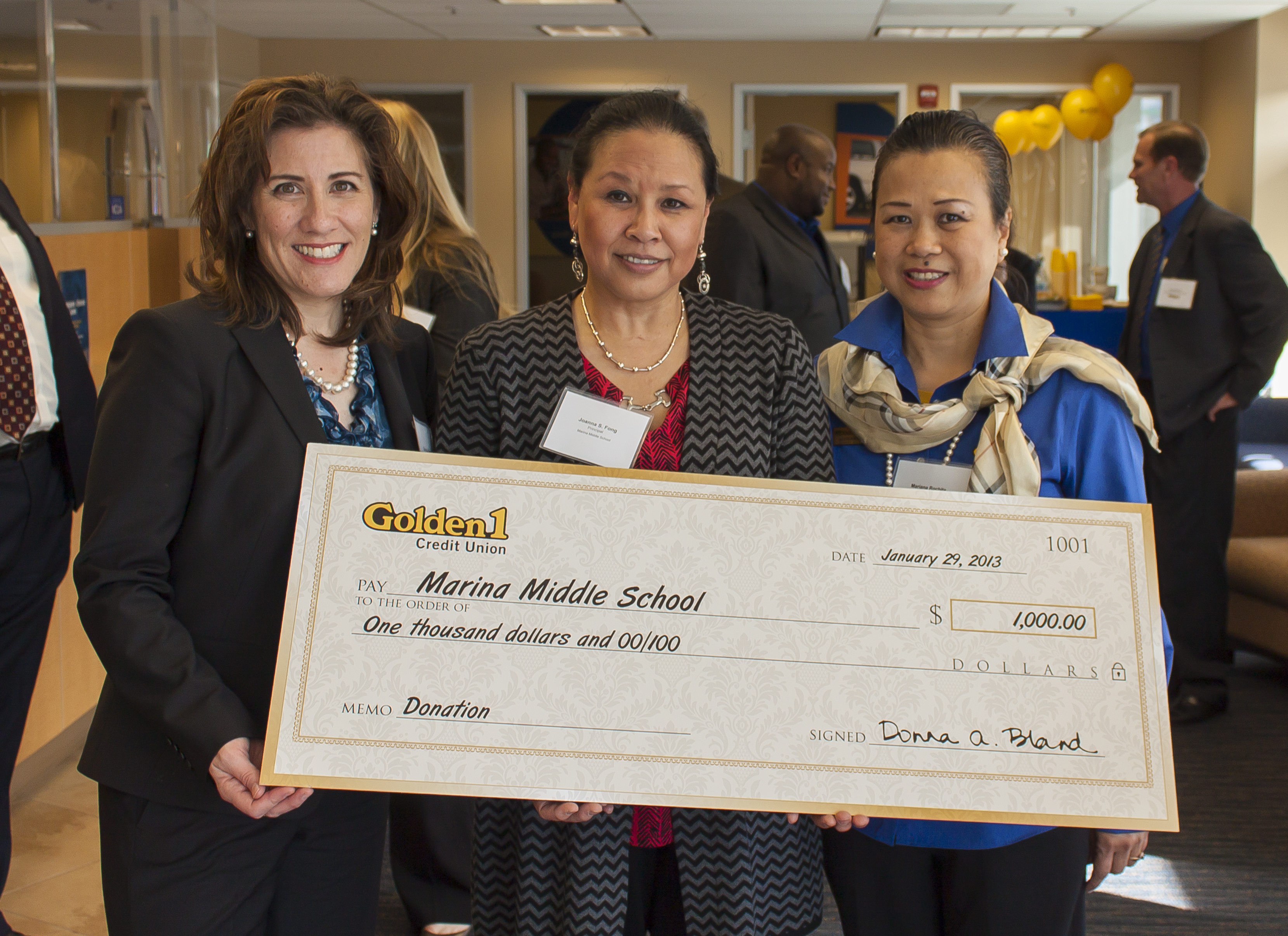 Golden 1 Credit Union Announces Opening Of New Marina Branch
SACRAMENTO, CA (February 4, 2013) — Golden 1 Credit Union announced the official grand opening of the credit union's recently relocated branch in San Francisco, at 2298 Lombard Street.
"We are very proud to open our newest branch which is conveniently located to provide our members and community in the Marina district with the great service they deserve," said Donna A. Bland, President and CEO of Golden 1.
Golden 1 executives, and local government officials, were present on January 28 to kick off the weeklong "Open House" event, which included a ribbon-cutting ceremony, refreshments, giveaways, and a special checking account offer. In addition, Golden 1 made a $1,000 donation to Marina Middle School to be used for a school beautification project.
Golden 1 Credit Union is California's leading credit union, with more than 80 branches, $7.9 billion in assets, and more than 625,000 members. For more information, please visit golden1.com.
---