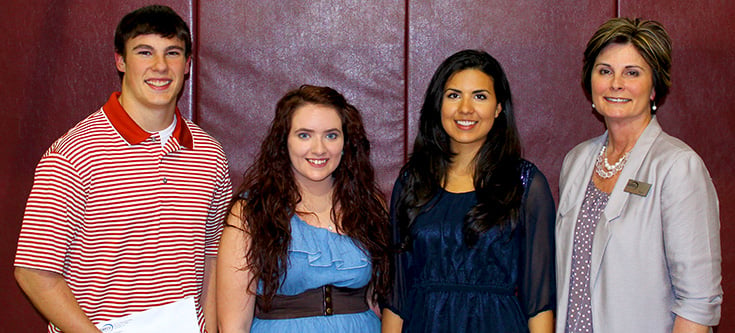 Greater Abbeville Federal Credit Union Announces Scholarship Winners
Greater Abbeville Federal Credit Union Announces Scholarship Winners
ABBEVILLE, SC – Greater Abbeville Federal Credit Union, GAFCU, presented three area high school seniors with scholarships on behalf of the credit union. These area students were recognized at the Greater Abbeville Federal Credit Union 2013 Annual Meeting on Tuesday April 23rd with a $750 college scholarship:
Abbeville High School
Cody White
Attending: Clemson University
Calhoun Falls Charter High School
Hannah Rhodes
Attending: Lander University
Dixie High School
Maria Lichfield
Attending: Erskine College
Greater Abbeville Federal Credit Union is a member-owned financial cooperative with membership open to anyone who lives, works, worships or attends school in Abbeville County. Founded in 1972 by employees of Flexible Tubing Industries, today the credit union has over 2,000 members and assets of over $12million.
---