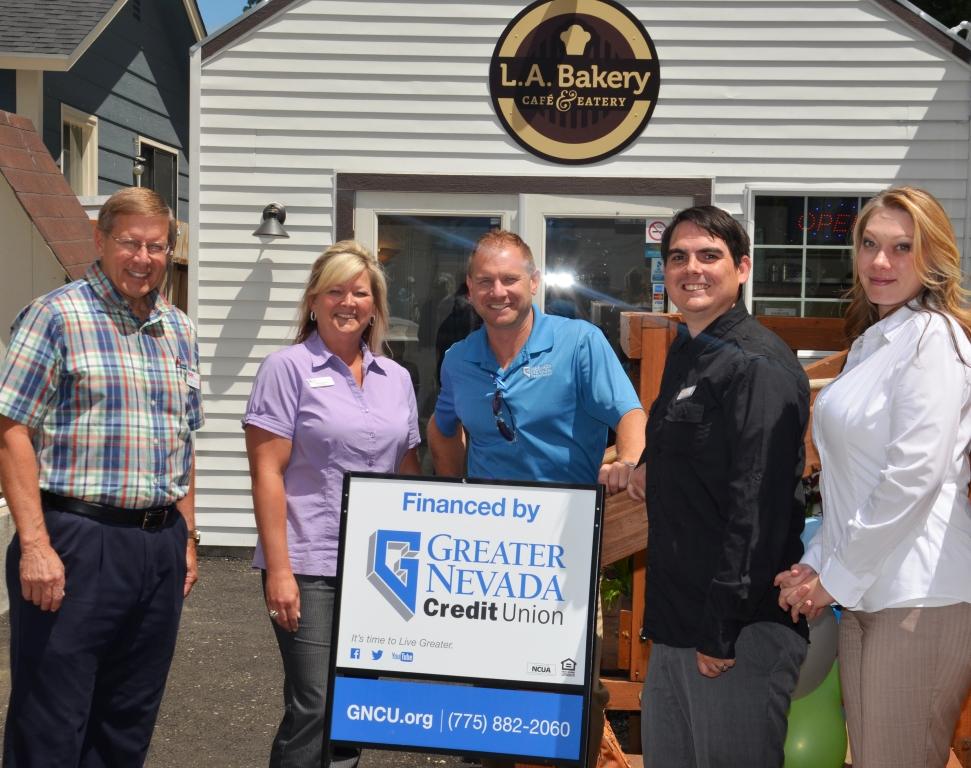 Greater Nevada expands business lending services
CARSON CITY, NV (July 25, 2014) — Over the past year and a half, Greater Nevada Credit Union (GNCU), the area's largest locally-based credit union, has seen more than 115% growth in its business lending portfolio.  One of the credit union's newest products, construction loans, is taking off just as rapidly, thanks to local businesses that want to expand, and the unique services offered by Greater Nevada to help them do it.
Vice President of Business Services, Jeremy Gilpin, says his team is filling a gap for small to medium size businesses that need money to build and expand. "Many of these loans are too small for the bigger banks and often get referred to us, especially since other financial institutions in our area aren't necessarily equipped to deal with construction loans.  We have not only the expertise for taking care of these loans, we also have the flexibility to look at different options and ultimately find a solution that works best for each business owner."
A recent example is L.A. Bakery in Carson City, which, thanks to a construction loan from Greater Nevada, was able to expand its business to provide better dine-in and take-out options, while also increasing its wholesale distribution.  Like many businesses in northern Nevada, an area hit hard by the recent recession, L.A. Bakery was ready to grow, though funding options remained limited, especially through larger financial institutions.
Gilpin says that though Greater Nevada has offered business services for decades, it wasn't until last year that a focus was on significantly expanding the department and its offerings.  Collectively, his staff offers business owners more than a hundred years of experience, as well as a competitive suite of deposit and loan products.  For example, the credit union currently offers three different business checking products, as well as a wide variety of business loans (including SBA and agricultural loans), business credit cards and merchant services.
"Up until last year, northern Nevadans haven't thought of Greater Nevada Credit Union for business banking and loans," says Gilpin. "By having the services and products that are in demand, as well as the expertise and flexibility to customize each solution, we're able to help a lot of local businesses get to the next level."
Greater Nevada is headquartered in Carson City and has been helping Nevadans with their financial needs since 1949.  The credit union serves more than 45,000 consumers and small businesses, and has $500 million in assets. Greater Nevada has also been consistently recognized as both Best Financial Institution in many of its service areas and as a top employer by the Reno/Tahoe Best Places to Work Awards. For more information, visit gncu.org.
Photo: (pictured left to right) Roger Kadz, Business Development Officer, Nevada State Development Corporation, Melissa Harlow, GNCU Branch Manager, Jeremy Gilpin, GNCU VP of Business Services, Jesse Hartford, GNCU Business Lending Specialist, and Holly Speir, GNCU Business Services Specialist, outside of L.A. Bakery, which expanded thanks to a construction loan from Greater Nevada Credit Union.
---