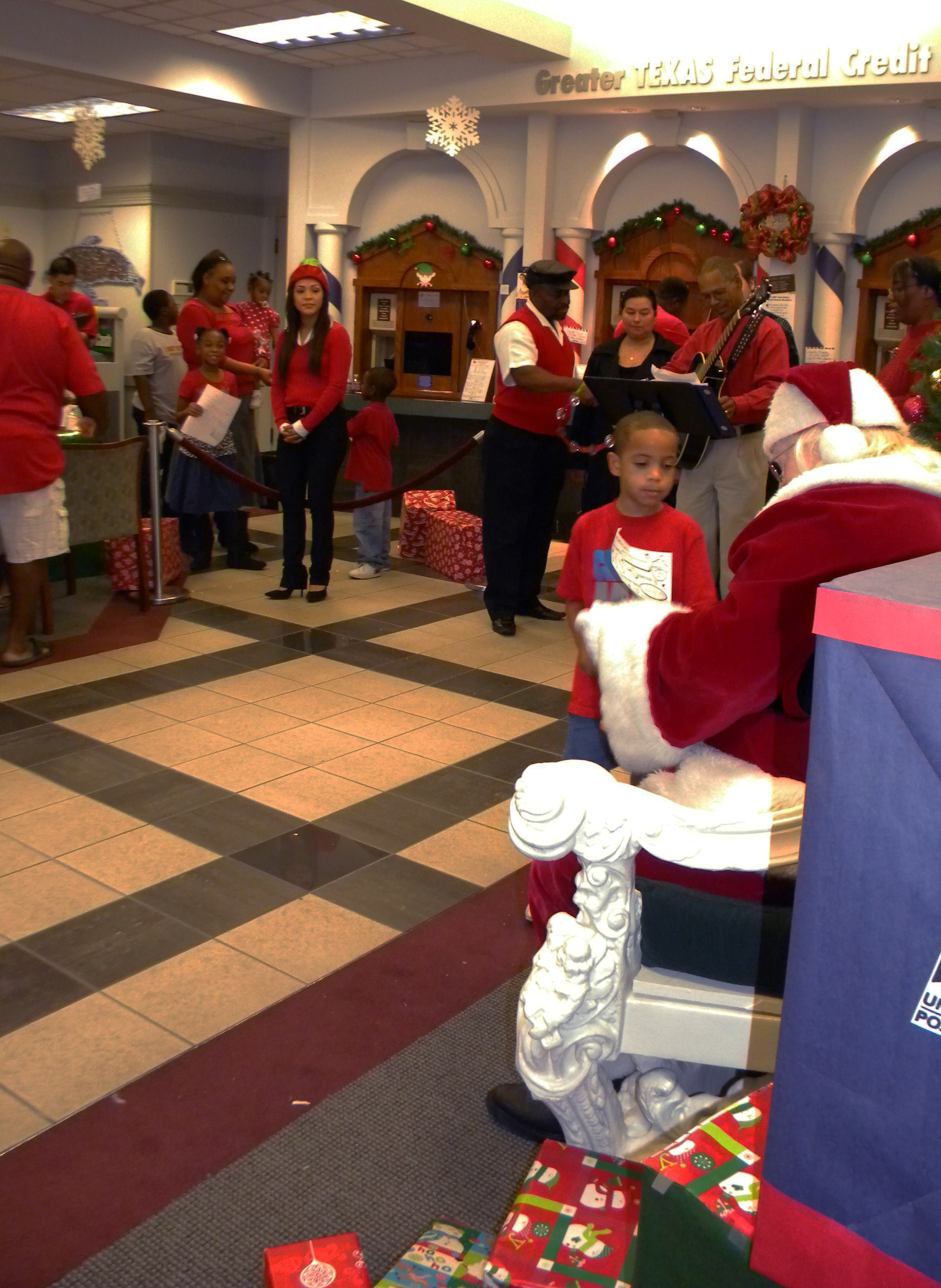 Greater TEXAS FCU Hosted a Meet Santa Community Event
Austin, TX – Greater TEXAS Federal Credit Union (GTFCU) hosted a Meet Santa community event at their Airport Blvd. location on Saturday, December 15, 2012.
Credit union members, local elementary school children and the community were invited to attend the free event with plenty of activities to engage all those who attended. Over 150 children, ranging from all ages, got an opportunity to tell Santa their Christmas wish list. There was a letters to Santa writing station, carol singers, and popcorn and cookies provided by the credit union elves. Operation Christmas Gift (OCG), sponsored by the New Covenant Church of Austin, Texas was onsite and provided a Christmas gift to each child in attendance.
Greater TEXAS Federal Credit Union has been in the East Austin Community since 1998 when it acquired the East Austin Community Federal Credit Union. Greater TEXAS Federal Credit Union has become an active part in each community with 17 branches across the state of Texas.
---