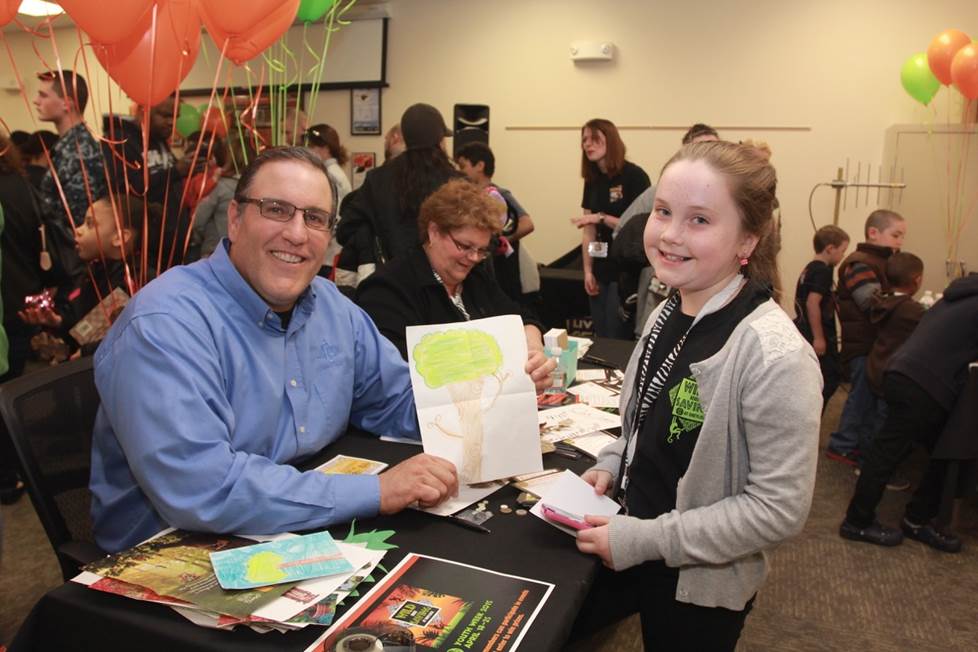 Greylock Federal holds Youth Week April 18 – 25
PITTSFIELD (April 28, 2015) — Greylock Federal Credit Union's Youth Week 2015 was held from April 18-25 with the theme "Wild About Saving."  Events began Saturday, April 18 at Hancock Shaker Village during the Baby Animals event with David Grover performing. The annual event fosters financial education among young people in Berkshire County through fun events and activities designed to enhance skills for managing money and savings.
Victoria May, AVP Manager Marketing Promotions & Partnerships, Greylock Federal Credit Union, said. "Getting children started on the right financial path is very important. We were delighted to see the number of members participating in Youth Week increasing again this year; children really look forward to having fun and learning about saving for the future."
Daily events were free for Greylock Federal Credit Union Youth Club Members and included:
A North American Birds of Prey event at the Berkshire Museum on Monday; a showing of
Mall Cop 2 at the Beacon Cinema on Tuesday; a "Celebrate Earth Day" event at the Berkshire Museum & Youth Bike Raffle on Wednesday; Bowling & Indoor Golf at The Cove, Gt. Barrington & Bowl and Bounce – Valley Park Lanes, in No. Adams on Thursday; and on Friday 4/24, a Youth Week Scavenger Hunt Wrap-up Event with Prizes Awarded. Saturday 4/25 featured Tasty Treats at all branch locations.
Additionally, all week there were activities at the Berkshire Museum, Dalton CRA and MASS MoCA.
About Greylock
Greylock membership is open to anyone who lives, works, attends school, worships or regularly conducts business in Berkshire County.  Greylock Federal is wholly owned by its more than 70,000 members and offers full-service branches in Pittsfield, Great Barrington, Lee, Adams, North Adams, Williamstown and Lanesborough. Greylock has a Low Income Designation (LID) from the NCUA and certification by the U.S. Treasury Department's Community Development Financial Institutions (CDFI) Fund allowing the Credit Union to offer expanded services to low and moderate income families. More information is available online at www.greylock.org.
Greylock's family of businesses includes:
Greylock Insurance Agency, with seven locations county-wide, handles commercial and personal lines including auto, homeowner's, life, disability, long-term care insurance, all forms of bonding, and 24/7 claims services
Greylock Investment Group offers access to a full array of services including financial planning, retirement planning, investment management, mutual funds, annuities and portfolio management.
Greylock Marketing Group is a full-service advertising agency dedicated to helping other credit unions, businesses and not-for-profit organizations meet their communications and marketing objectives.
Greylock Employee Benefits Services offers comprehensive consultation and brokerage services for group medical, dental, life and disability insurance.
---