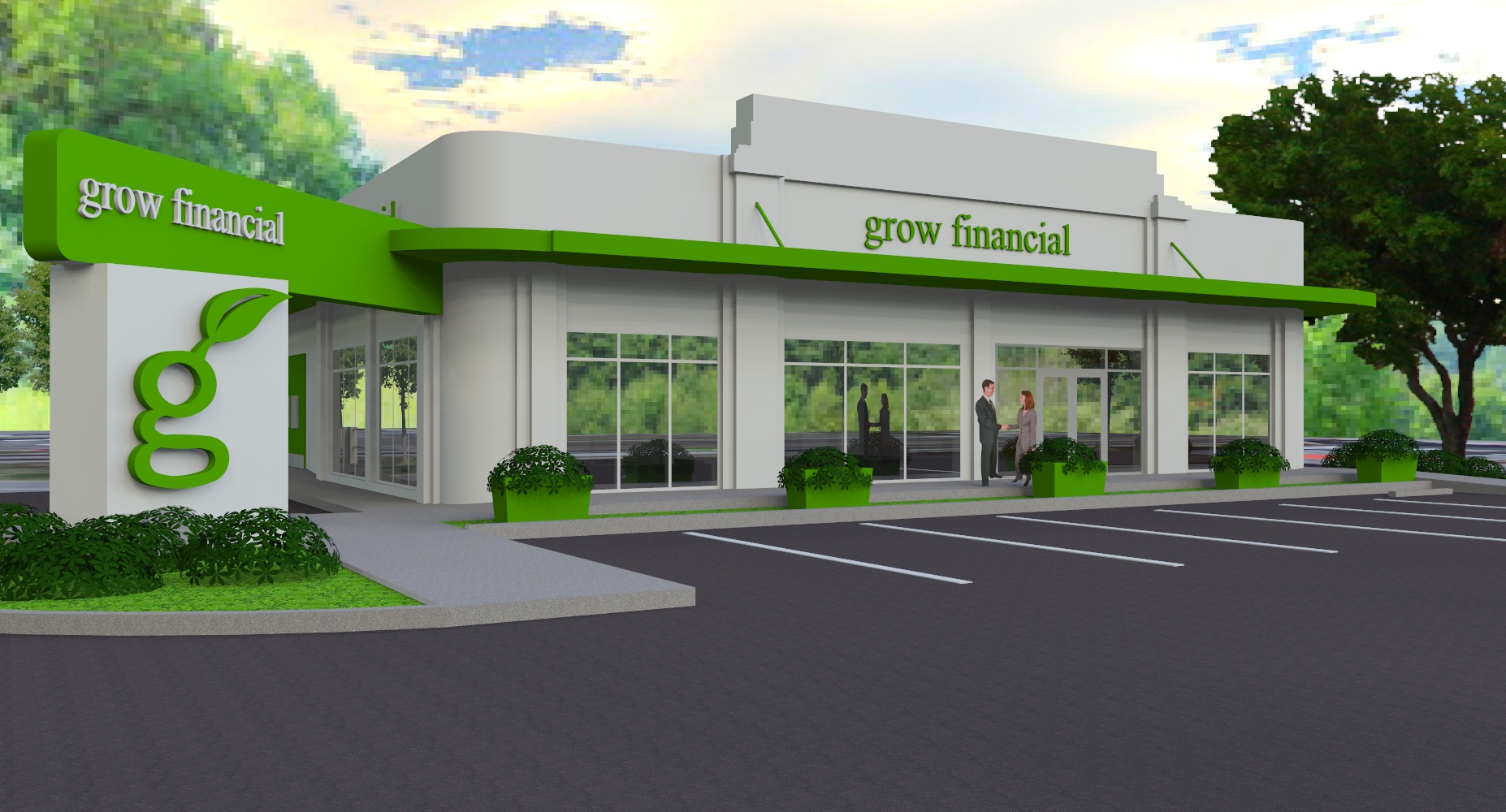 Grow Financial Federal Credit Union Set to Open 20th Branch in Lakeland
TAMPA, FL, (January 9, 2013) Grow Financial, one of the leading Credit Unions in the nation, announces the credit union's continued growth with the 20th branch scheduled to open in Lakeland, FL this March.
The new branch will be located at 2645 S. Florida Ave. in the Southgate Shopping Center, and will display a modern retail design encompassing 4,521 square feet.  The branch will feature the latest interactive technology, including a designated interactive area inside the branch and a video conference room.
Kimberly Votery will be taking on the role as the Market Manager for the new Grow Financial location.  Most recently, Votery was a Manager at Midflorida Credit Union in Lakeland, and brings 14 years of management experience from the Bank of America.  Votery has lived in Lakeland for the past 20 years and stays very active in the community serving in such groups as The Chamber of Commerce, American Cancer Society and American Business Women Association (ABWA).
"We are excited to open our new branch in Lakeland as part of our overall expansion plan for the Credit Union."  "Our members in the Polk County area will now have a more convenient location to visit, and we feel they will be very pleased with the welcoming atmosphere the branch has to offer", says Bob Fisher, President and CEO.
In addition to the new Lakeland branch opening in February, Grow Financial also plans to open new branches in Wesley Chapel, FL and South Carolina this year.

About Grow Financial
Headquartered in Tampa, Florida, Grow Financial Federal Credit Union was established in 1955 and now ranks as one of the leading Credit Unions in the nation, with 19 branches and $1.8 billion in assets. Originally founded to provide a safe place to save and borrow money for the military and civilian personnel of MacDill Air Force Base, Grow Financial has since expanded membership beyond its traditional affiliation to include the employees of 1,100 local businesses.
---